Complete has expanded to Texas and Louisiana to better serve our existing client base in these states.
We have been servicing these areas for more than 15 years, but decided it was time to establish an even stronger connection. With new offices in Dallas and Baton Rouge, we plan to spend even more time providing our services in these two great states that have treated us so well over the years. Although our home base will remain in the Pensacola, Florida area, we plan to commit several office days a month at each of our new locations, working on local claims.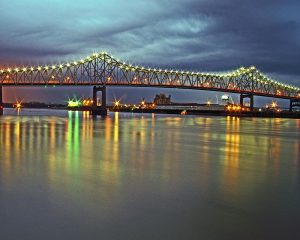 Complete, Inc. President John Minor is strongly linked to the state of Louisiana, having graduated from Zachary High School in 1988, and attending LSU football games growing up. Additionally, John is a licensed appraiser through the Louisiana Department of Insurance. We have had many unforgettable days in Louisiana, as a result of Katrina and have had the pleasure of resolving many claims stemming from floods to hurricanes to water intrusion. One of our most significant claims involved a Louisiana Supreme Court Decision in which John was hired as the expert on a water intrusion inspection in Gonzales, LA. The residence had suffered damage as a result of Hurricane Gustav but was additionally damaged by builder liability. John was charged with delineating the damages and costs between the two causes and proving those damages in accordance with the New Home Buyers Warranty Act. This is just one of many Louisiana claims we have handled, and we are ready for even more good times on the bayou that may or may not involve some crawfish and jambalaya!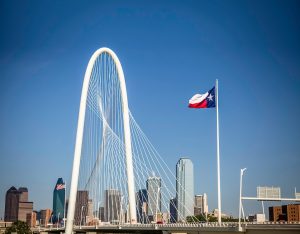 "Everything is bigger in Texas". Having handled hurricane claims in Houston Beaumont and South Padre following Ike and Dolly and hail claims from DFW to Amarillo and down to the valley we have gotten our share of experience assessing property damage. The professionals at Complete are trained at identifying hail strikes, and when appropriate tracing them all the way down through the roof decking, insulation, and ceiling to show leaks that are undeniably caused by hail damage. Hurricane Ike hit the Texas coastline in September 2008, causing nearly $40 billion in damage. The work Complete did for a number of Beaumont Independent School District campuses are a few of many cases in which we were hired for our expert witness services. We worked in these locales for property owners, industry as well as for Allied Insurance and Lloyd Texas among others. When you call it like you see it does not matter who is signing your check.
We have thoroughly enjoyed our work in these states, and it is no accident that we have added offices in two of our favorite places to travel. If we can be of service in any type of claim, please don't hesitate to contact the professionals at Complete. Please view our new addresses and contact info below. As always, Complete President John Minor can also be reached via e-mail at john@teamcomplete.com.
DALLAS OFFICE
1341 W. Mockingbird Lane, Suite 600W
Dallas, TX 75247
Toll Free: (844) 932-8720
---
BATON ROUGE OFFICE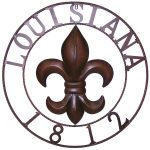 2900 Westfork Drive, Suite 401
Baton Rouge, LA 70827
Toll Free: (844) 932-8720