Hurricane Harvey was a massive, deadly storm that hit the Texas coastline as a Category 4 on August 25, 2017 and it had devastating effects on homes and businesses throughout the state. Thousands of businesses and homes in Corpus Christi, Galveston and Houston suffered intense damage due to the flooding from the storm.
If you were affected by Harvey, there are obvious steps you must take immediately following in order to ensure that your family is safe and secure. But after the immediate danger from a massive flood subsides it is just as difficult to deal with the lasting impact. Dealing with the aftermath of property damage continues to get more complex with time, and the situation is exacerbated by some of the new laws being passed. In fact, a law passed during the 2017 Texas legislative session has now taken effect and will make it harder for policy holders to question their insurance company in court if they think they are being taken advantage of. This law, House Bill 1774, is not meant to make any changes to the insurance claims process itself but will be an attempt at a crackdown on frivolous lawsuits.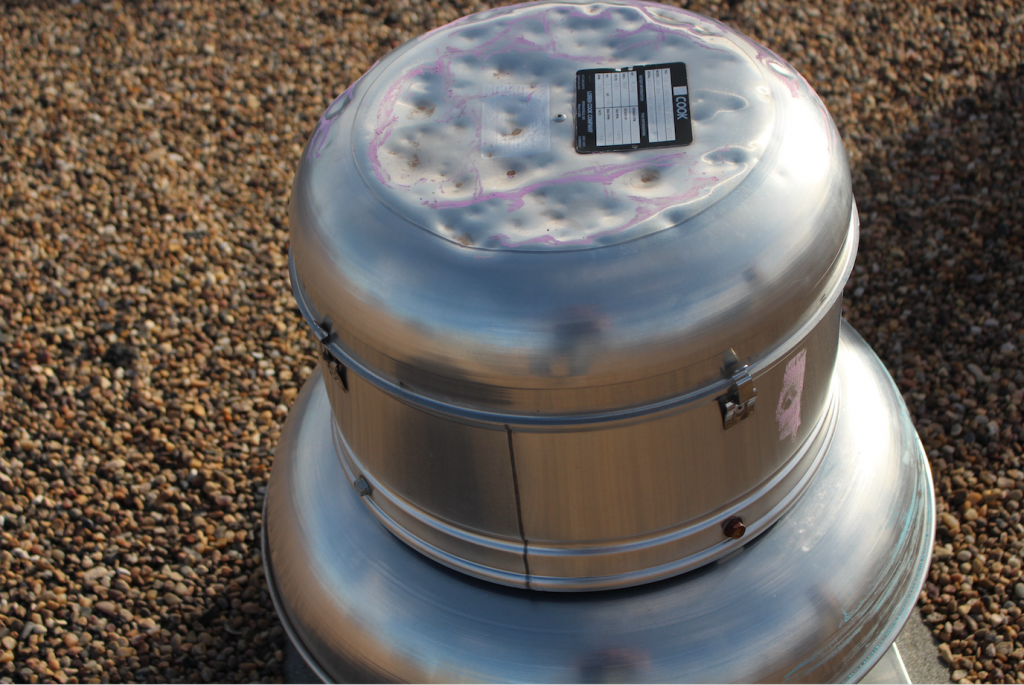 "John Minor has settled many hail damage claims in Texas through the Insurance Appraisal Process. Photo by Complete."
Estimation:
In light of these added laws and regulations in place, it's important that you are wary every step of the way and deal with your claims in a strategic order to reach a fair settlement with your insurance company. A first step towards this process is a visual inspection of the damages caused. Photographing your house's exterior and analyzing everything from the walls to the roof shingles is important if you're looking to assess the damage accurately. Once you're done analyzing the exterior of the house, proceed to the interior and take a look at everything from the damaged furniture to the flooded floors and rooms as well as any damaged electronics.
Keep in mind that even if you believe there isn't any significant noticeable damage to your property, it is always helpful to use the services of a licensed contractor in order evaluate and analyze the damage strategically and identify any stretch damage that may go unnoticed for several months after it was caused. If you aren't able to identify such damage on time, you might have to end up paying out of your own pocket.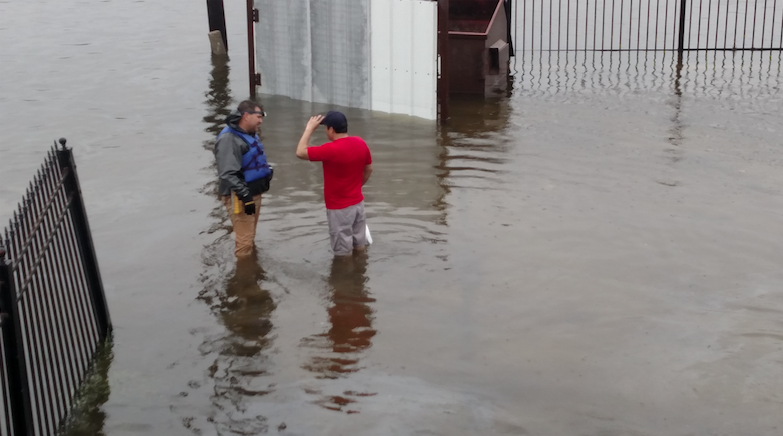 "These are the conversations that stick with you for a lifetime – Hurricane Harvey 8/28/2018. Photo by Complete."
Filing:
Once you've undergone the process of assessing the damage, it's time to finalize your estimate for the cost of the damages. Note all of these damages and send them over to your insurance company in the form of a detailed claim letter. Insurance companies in Texas often require receipts, contractor estimates as well as photographs, along with the letter. Once your claim has been processed, your insurance company will schedule an appointment and send over an adjuster to your property to assess the damage for themselves. As the adjuster finishes their inspection, they will report a counter claim. The counter claim is often quite low and does not match up to the actual damage caused.
Counter Claims:
If you haven't gotten the counter claim you expected, it's time to get into negotiations with your insurance company. This is a tough process as the Insurance companies are naturally focused on paying as little as possible and may try to dispute any claim you may make. In fact, certain insurance companies are notorious for denying, reducing, and delaying claims and payments. If you then look to take your insurance company to court – the House Bill 1774, as mentioned before, will make it tougher to do that.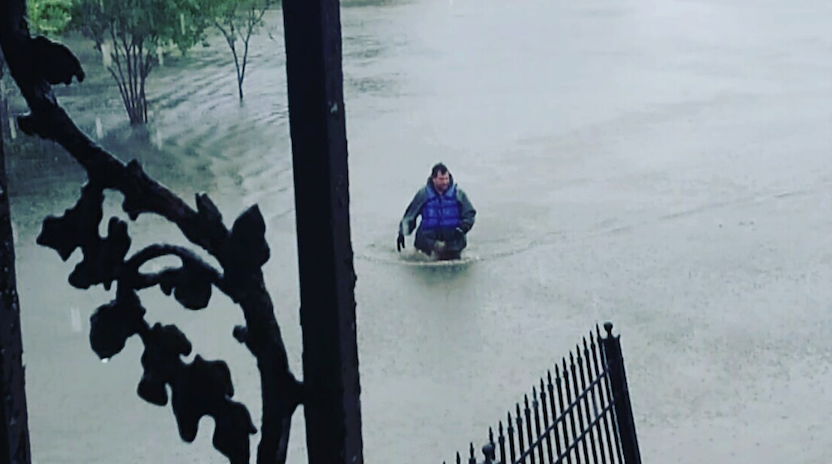 "John Minor wades through Houston floodwaters to aid with Harvey rescues – 8/28/2018. Photo by Complete."
Mediation:
This is where DFS Mediation and The Appraisal Process come in to settle any disputes about the repair or replacement of the damage to the property and provide an efficient and effective solution to all parties involved. The mediation process can work in favor of all parties and allow a legal and just way to reach a settlement that works for both the insurance company as well as the policyholder.
The dispute is resolved by getting all parties together either at a conference or meeting that results in a non-binding settlement that resolves the cost of the repair or replacement of the damage done to any property. And all involved are required to send representatives to the conference to help get though the dispute in a manner deemed fair to all.
DFS Mediation can be requested either by the insurer, the claimant and/or the policyholder. Any disputes that deal with property claims are eligible for a possible mediation. All property insurance claims are eligible regardless of whether they resulted from a hurricane or some other disaster as long as they deal with an amount in excess of $500. If there is a dispute over the cause of the damage itself, it is still eligible for a mediation. If a fraud complaint has been filed or the cause of the damage is not covered under the policy, you are not eligible for a mediation.
One aspect that makes considering mediation more positive is that the result is not legally binding for either party. Neither the insurance company nor the policyholder are legally obligated to accept the outcome of the mediation. If the settlement that has been reached does not work for anyone involved it can be rescinded within 3 days after the mediation was resolved.
Citations:
http://www.kxan.com/news/local/austin/new-storm-insurance-law-takes-effect-on-the-tail-of-hurricane-harvey_20180227103656902/994656926