Louisiana
State Weather Alerts
There are currently no active weather alerts.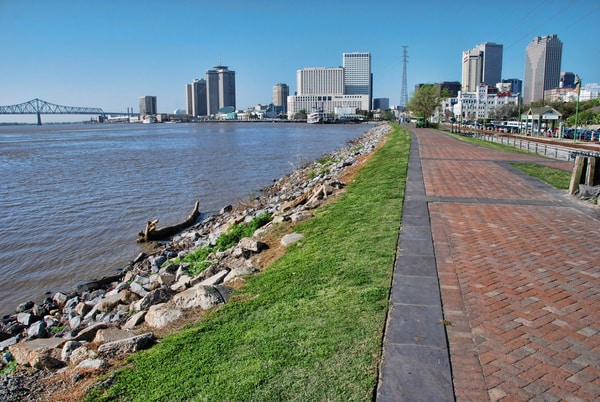 Louisiana Frequent Weather Alerts: Severe thunderstorms, tornadoes, hail, severe winds, floods, tropical storms, and hurricanes.
Louisiana has its fair share of severe weather alerts, with the state even holding a severe weather preparedness week to educate people on how to prepare for the alerts and review what is supposed to be done during the weather events.
The state has a subtropical climate with humid and very hot summers. It suffers from tornadoes, hail, thunderstorms and severe winds. 83 tornadoes hit the state in 2018 alone. Situated so close to the Gulf of Mexico, the state is particularly vulnerable to hurricanes and tropical storms.
In southeastern Louisiana, the largest number of severe weather events generally happen during March, April, and May. Flash floods are also common on the coastline and in New Orleans, especially with the rivers that run through the state. Living near one of the bodies of water adds to the severe weather risk.
Tornadoes and severe rain can happen anywhere throughout the state, which is why Louisiana has a massive network of weather alert radios and monitoring devices. Keeping those turned on while having an eye on the sky is essential for not getting caught off guard by the weather.
Complete Inc. is a licensed general contracting, construction consulting, and insurance appraisal/umpire claims firm