New York
State Weather Alerts
There are currently no active weather alerts.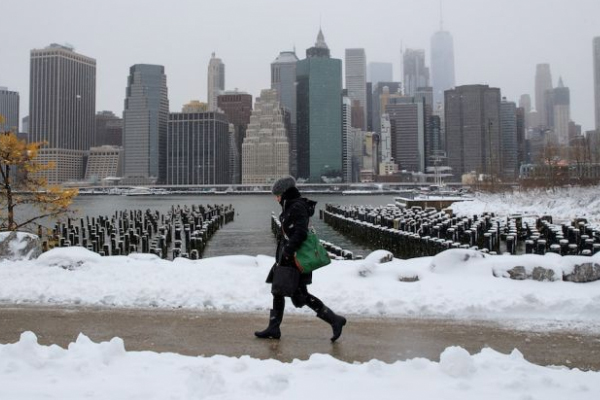 New York Frequent Weather Alerts:
Extreme Cold, Blizzards, Ice/Sleet/Freezing Rain, Severe Thunderstorms, Coastal Storms (Nor'easters)
New York State, with its northern location and various topographical features, is a state that is familiar with severe winter weather above everything else. But, at times, other severe weather patterns come through the state as well.
Winter Weather
Due to its northern location, everything above New York City and Long Island is frequently covered in snow from November all the way until early April. Lake-effect snows and blizzards are common throughout the winter, and in certain areas of the state, they could get anywhere from 12 inches to 3 feet in a single storm.
During the winter months, the areas in and around the Adirondacks (northern New York) can see anywhere from 35 to 45 days of below zero (Fahrenheit) temperatures during a normal winter. The Northern Plateau averages around -13; the Southern Plateau averages around 0; and extreme cold advisories are common.
Long Island, New York City and areas just north are vulnerable to winter coastal storms, or nor'easters, that bring destructive winds, storm surges and plenty of winter precipitation to the area.
Spring and Summer Weather Emergencies
Due to its location, there are times where New York ends up getting hit with the tail end of hurricanes. Severe thunderstorms are common during the summer months, specifically in the areas of New York that are closer to the Great Lakes and Canada. Tornadoes are uncommon, with the state getting hit with an average of 10 on a yearly basis.
Complete Inc. is a licensed general contracting, construction consulting, and insurance appraisal/umpire claims firm