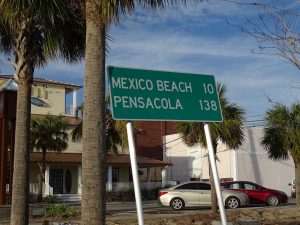 Thank you for taking the time to visit our website. Should you find yourself in need of appraisal, diagnostic, restoration or construction services, John Minor and the team of professionals at Complete would be happy to discuss your needs.
Give us a call today, and know that we will handle your project with the respect and thoroughness that you deserve.
TOLL FREE PHONE FOR ALL LOCATIONS:
(844) 932-8720
PENSACOLA OFFICE
330 W Government St.
Pensacola, FL 32502
Local: (850) 932-8720
john@teamcomplete.com
PANAMA CITY OFFICE
415 N Richard Jackson Blvd., Unit 202B
Panama City Beach, FL 32407
Local: (850) 932-8720
john@teamcomplete.com
Mailing Address
P.O. Box 1496
Gulf Breeze, FL 32562
---
Have a question about appraisal or alternative dispute resolution? Send an email to Complete, Inc. with the details of your situation, along with any photos or documents you have regarding the problem, and we will be happy to get back to you with our opinion and any relevant advice.