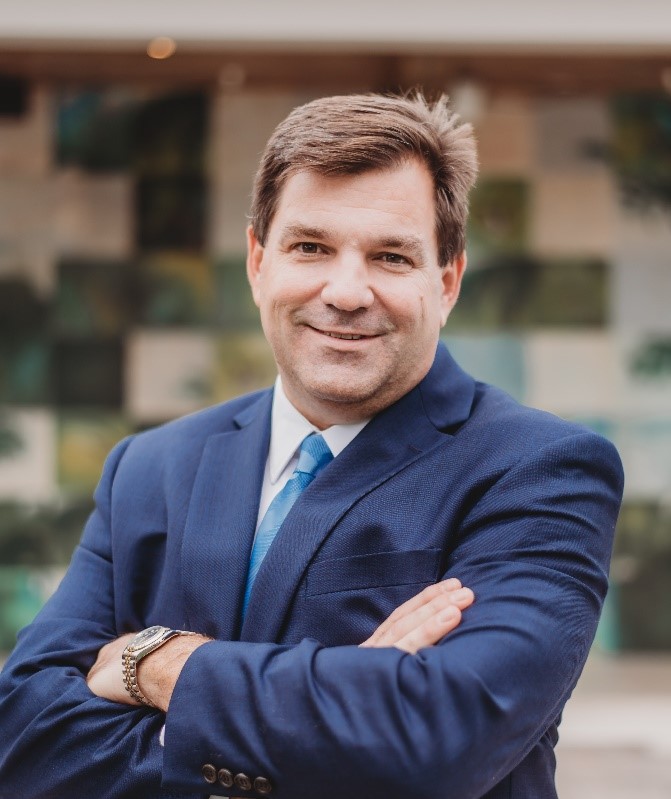 John Minor, CGC, CFM
President & Chief Executive Officer
John G. Minor, Certified General Contractor, Certified Floodplain Manager, is a large loss insurance appraiser and expert witness as the President of Complete. His goal is to leverage his 25 years of experience, training, relationships and specialized knowledge to provide answers to support his clients through the difficult challenges of property claims.
Much of our current work is building consulting and insurance appraisal services. John also is a certified insurance appraiser, a Wind designated Professional, a FAA 107 licensed remote pilot, a Xactimate expert and a FLIR trained thermographer. Complete serves the country out of Pensacola, Miami, and Ft. Meyers, Florida, and is a licensed general contractor in multiple states. We use our years of experience in residential, commercial and industrial hard construction to understand what your damages are and how best to restore them successfully.
Art Minor, Johns' father, was a licensed plumbing contractor and worked in Gulf Breeze, Florida since 1971. John gathered the experience of working on peoples problems very early carrying his fathers tool box to eight houses a day most summers and often after school. There is nothing like doing a job in someone's home to teach you how to communicate and respect their space. Those early life experiences working with homeowners, property managers and other trades have been critical and give John an edge when it comes to gathering good actionable information.
In addition to managing the business of Complete, John Minor teaches classes on restoration, appraisal and construction defects to a variety of clients through Lorman Education Services, the National Hurricane Conference and other professional trainers. These classes are offered to attorneys, adjusters, and construction industry professionals and provide CEU credit hours. Many of the early classes starting around the year 2000 were associated with EIFS installation and resulting water damage and mold. These classes put on by the ASPE put John teaching in front of thousands of contractors, lawyers, architects and engineers in cities throughout the south east. Many of these classes were co-hosted by Tyvek giving an in depth understanding of the use of weather resistant barriers and their successful integration with flashings.
John was involved as the restoration contractor and expert on many large loss EIFS restoration projects in and around Wilmington NC in the late nineties and early in the new millennium as the issues associated with synthetic stucco were becoming known.
John's experience in hurricanes reach back to growing up as a coastal resident on Soundside Dr in Gulf Breeze Florida. This has grown into a passion for understanding these events and triggered his work with the FCMP Florida Coastal Monitoring Program at the University of Florida Powell Lab. The FCMP is a FEMA supported program that sends weather recording equipment out into the field to place weather equipment in front of landfalling hurricanes. John is a member of the set up team and has provided volunteer support of the program for more than a decade dropping equipment ahead of many hurricanes hitting throughout Florida and the southeast. There is no experience that John can compare with that is similar to the week before, and the week after a landfalling Major hurricane.
Mr. Minor has been involved in the successful discharge of hundreds of millions of dollars as an expert in property claim lawsuits and disputes. Following Hurricane Ivan, John served as trial expert for Jim Mackenzie, Esq. and the insured on several wind v flood lawsuits documenting the costs and scope of hurricane damages prorated between causes. John served in a similar capacity for State Farm following Hurricane Katrina and was credited with providing science based cause and cost expertise. After Hurricane Gustav one of Mr. Minors files went to the La. Supreme Court where his testimony helped firm up case law surrounding the New Home Buyers Warranty Act.
John has worked large appraisals including the 51 schools damaged in the 2013 Amarillo ISD hail claim or the entire city of Lynn Haven Florida following Hurricane Michael. John is well known as being fair but extremely thorough. John's approach is to do the work, to get down into the trenches, to ask more questions and to stay longer looking for the answers. His work is throughout the country and Mr. Minor has served both by the plaintiff and defense for a fair appraisal of the issues at hand.
Complete provides appraisal services for the policyholders, insurance companies, counsel, and business owners throughout the Southeast as forensic engineers and construction consultants.