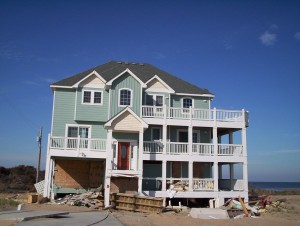 Complete is a licensed general contracting firm licensed in multiple states across the country. Per the Florida Department of Business and Professional Regulations, A "general contractor" means a contractor whose services are unlimited as to the type of work which he or she may do.
Whether you are restoring a home damaged by wind, water, fire, flood or construction defect, or building a new structure from the ground up, our team can ensure that your project is completed quickly and efficiently with safety as our primary concern.
John Minor and the professionals at Complete have overseen residential construction, commercial construction, and industrial construction projects all over the United States. We manage vendors and trades, handle project documents, and serve as an authority for project information to all parties throughout the construction process.
In addition to our general contracting services, we also offer complete home construction. Our builders pay meticulous attention to detail and possess the experience necessary to avoid the structural mistakes we often see in our appraisal and restoration work. We specialize in constructing custom properties in coastal communities and are not tract builders. We consider ourselves to be craftsman, and are passionate about the process and the end result that comes from doing things the right way.
As a construction firm, we have an advantage over our competitors because of our knowledge of floodplain building, state and city building codes and ordinances, natural disaster building regulations, and insurance coverage for natural disasters and construction defects. We know the issues that homes and businesses in floodplain areas can face, and we know how to avoid them.
Above all, our talented, experienced team of builders can fully construct a new home that will stand up to harsh weather and flooding over time. If you are in need of general contracting or new home construction, contact Complete today.