Article Reproduced from the 2014 Windstorm Conference Claims Journal Magazine
Written by John Minor
Flood insurance has been a staple of development since 1968 when it was created by the federal government. There are more than 20,200 communities, and as of June 30, 2011, the program had nearly 5.6 million policies in force with a total insured value of $1.246 trillion.
The major glitch has been that the program is not and has not been actuarially sound — it is hemorrhaging money and requiring bailouts from the reserve. This has led to last minute deals in Congress to keep the program authorized and funded, usually year-to-year.
This perennial revisiting of the problems posed by the deficit that the National Flood Insurance Program (NFIP) runs is scheduled to change with the implementation of the Biggert-Waters Flood Insurance Reform Act of 2012 (BW-12).
The Biggert-Waters Act of 2012 extends the NFIP for five years, while requiring significant program reform. The law requires changes to all major components of the program:
Flood insurance — including claims handling;
Flood hazard mapping — use of digital flood information rate maps and remapping as well as a careful study of the construction of levees and dams;
Grants — mostly hazard mitigation grants;
Management of floodplains — including stricter compliance with the 50 percent rule and other components of the Code of Federal Regulations 44 (CFR 44).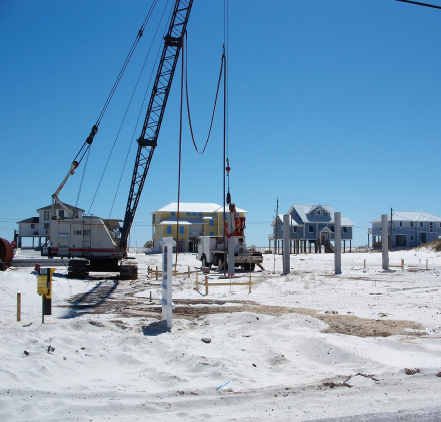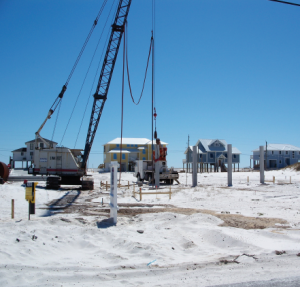 The program has never been set up to earn a reserve like other insurers are required to do. This is fine in a year with light flooding, but in years following Hurricane Katrina in 2005, or the almost as bad incident of Superstorm Sandy in 2012, it is catastrophic.
Most of the policies in the country are properly priced and work as they should. In fact, more than 80 percent of policyholders (representing approximately 4.48 million of the 5.6 million policies in force) do not pay subsidized rates.
About 20 percent of all NFIP policies pay subsidized rates. Only a portion of those policies that are currently paying subsidized premiums will see larger premium increases of 25 percent annually starting this year, until their premiums are full-risk premiums.
Five percent of policyholders will see immediate changes for subsidized policies, including:
Non-primary residences — this includes the concrete block slab on grade houses seen on almost every older beach community that floods after every storm and has to be gutted with the NFIP paying to replace the contents and finishes;
Businesses;
Severe repetitive loss properties — those are the properties that over a short number of years have claims that collectively exceed the appraised value of the property.
Subsidies will no longer be offered for policies covering:
Newly purchased properties — this will greatly affect the marketability of grandfathered properties or those not paying fair rates per the loss potential.
Lapsed policies — this is extremely important as many people do not seem to feel the need for flood insurance and will purchase the policy following a storm and then eventually not renew.
New policies — covering properties for the first time. The 80 percent of all NFIP policies that already pay full-risk premiums will not see these large premium increases. Most policyholders will see a new charge on their premiums to cover the Reserve Fund assessment that is mandated by BW-12. Initially, there will be a 5 percent assessment to all policies except Preferred Risk Policies (PRPs). The Reserve Fund will increase over time and will also be assessed on PRPs at some undetermined future date.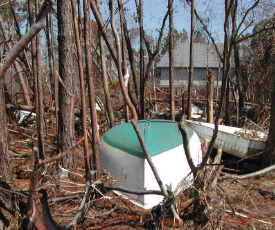 Interestingly, U.S. Congresswoman Maxine Waters, the co-author of the act, issued a press release that stated: "Neither Democrats nor Republicans envisioned this would reap the kind of harm and heartache that may result from the law going into effect."
What's New in 2014?
Florida-based The Flood Insurance Agency began offering a private policy as an alternative to the NFIP, whose rates are scheduled to significantly increase as of Jan. 1 due to Biggert-Waters. Now, the agency is making the policy available in six other states, including Louisiana, South Carolina, Virginia, Connecticut, New Jersey and Pennsylvania. It is also scheduled to be available in Texas and several other states in January. It is said the policy will cost less than NFIP but more than is being paid now and does not require an elevation certificate. As a private company they will lose the insulation from litigation that the NFIP enjoys.
FEMA has begun a study on the affordability of repealing the subsidies, and Senate Majority Leader Harry Reid said there will be a 2014 proposal to delay the rate hikes.
Minor, CGG, CFM is an expert in property litigation involving costs, cause and cure for building failures as well as case law on the Louisiana Supreme Court New Home Buyers Warranty Act.