Congress recently cleared a major hurdle in an effort to provide thousands of property owners in Florida and other states relief from skyrocketing flood insurance premiums, moving to reign in a law passed in July of 2012 that was taking effect in stages over the last months. This new law is called the Homeowners Flood Insurance Affordability Act.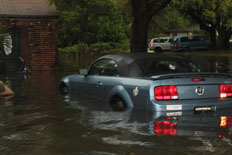 The U.S. House voted 306-91 for a revision that would, among other things, prevent dramatically higher flood insurance rates from being imposed on primary homeowners trying to sell their property – a growing concern for the state economy. The increases were intended to shore up the finances of the flood program, tagged with billions in losses after Hurricane Katrina and Superstorm Sandy, and make the cost of flood insurance actuarially sound.
The bill also assures that homes that were built to meet current flood zone map regulations would not be reclassified under a new mapping or FIRM (Flood Insurance Rate Map) and face far higher premiums, as threatened under the current law across the nation. Those older properties will be protected under the measure against any future flood map changes and retain their pre-FIRM status. See FloodSmart.gov, or FEMA's Homeowner's Guide to Elevation Certificates for specific advice on elevation certificates.
In January, the Senate passed its version of flood insurance legislation, which takes an extensive swipe at the National Flood Insurance Program and delays most of the reforms and increases of the Biggert-Waters law for four years. Several key senators said, however, that they would accept the House bill.
The House Bill, which is known as the Grimm-Waters bill, would provide refunds for homeowners who have had large flood insurance rate increases due to the sale or purchase of a home. In addition, the House Bill would cap average annual premium increases at 15 to 18 percent as well as allow subsidies for insurance rates that are based on current flood maps.
The Grimm-Waters Bill also requires the Administer of the flood program, FEMA, to notify communities and members of Congress of any remapping, as well as the models used in the mapping process. The bill also includes assessments on property owners to build up an NFIP reserve fund.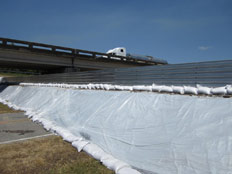 A House sponsor of the measure, Representative Grimm, called the vote a "tremendous victory" for his constituents" as well as one of Congress' most consequential bipartisan achievements in recent years." I also think that Ms. Waters should be applauded for recognizing the unintended consequences of her previous attempt at fixing the NFIP and her willingness to understand those items that could have been done better and hopefully fixing them with this new effort.
Senator Menendez called for swift agreement by the Senate following the House vote. "As a result of improvements made during bipartisan negotiations, I'm very pleased that the bill being put forth in the House will end the most egregious problems with the flood insurance program and bring some real relief to thousands of homeowners who desperately need our help. I'm encouraged by this progress and hope we can bring the bill over the finish line very, very soon."
In addition to the Senate version being broader in its impact on Biggert Waters, it also includes a provision to create the National Association of Registered Agents and Brokers (NARAB), a legislative priority of insurance agents. The House version does not include the NARAB language.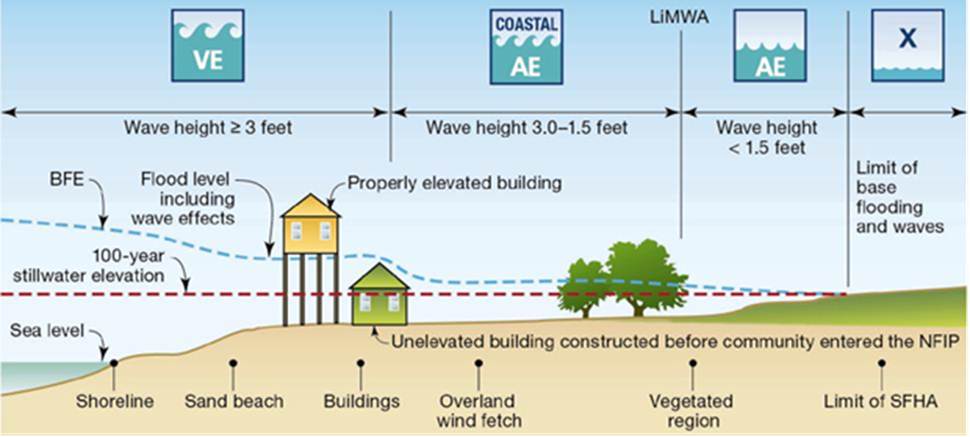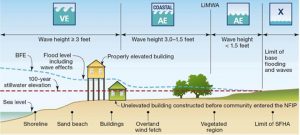 According to the Congressional Budget Office, the House Bill would have no effect on the NFIP's finances and would pay for itself as it includes annual reserve fund assessments of $25 a year for primary residents and $250 a year for businesses and vacation homes. I believe that opinion may not prove to be accurate.
In summary, the Bill prevents skyrocketing rate increases by creating a firewall on annual rate increases, repeals the property sales trigger, repeals the new policy sales trigger, reinstates grandfathering, refunds homeowners who have overpaid, and has an affordability goal. For more information please go the source http://www.fema.gov/flood-insurance-reform.
John Minor is an expert in handling flood claims and floodplain management issues. Complete has worked as experts in these affairs for the State of North Carolina, NFIP and write your own companies over the last fifteen years. Please feel free to call on us for a complete understanding of floodplain management , best practices and forensic review of flood losses; including the damages and costs for restoration or replacement.
Call Complete. Call John Minor @ 850.377.5423 mobile.