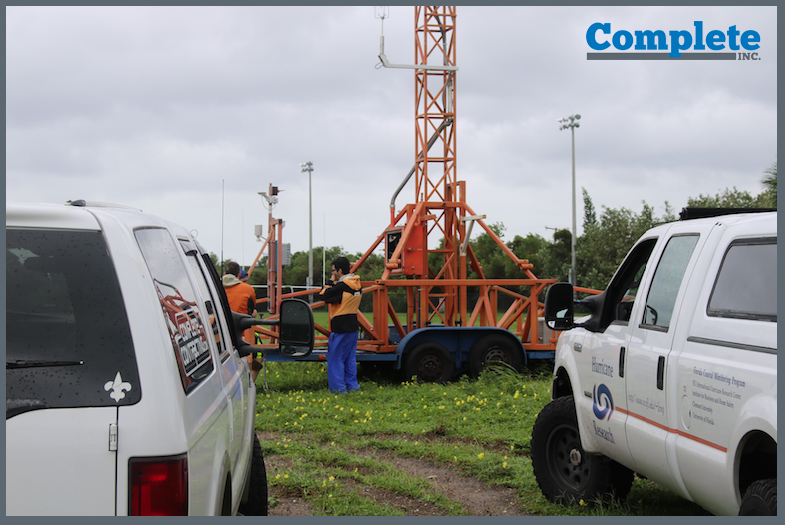 Dr. William Gray: The story of an interesting person I shared industry halls (and our experiences) with.
Referred to as "one of the greatest minds in hurricane research", Dr. William Gray was born in 1929 in Detroit, Michigan. He graduated from Wilson High School and George Washington University and went on to become and esteemed professor of atmospheric science at Colorado State University.
Dr. Gray was a pioneer in the compositing approach to observational tropical meteorology and also in proving the cyclical nature of hurricane activity. More importantly, he made many prominent contributions in establishing forecasts of seasonal hurricanes. He is known to have pioneered many aspects of hurricane research all over the world due to his assembling of tropical storm research flight data and global radiosonde datasets. In the duration of Gray's career, he published a total of sixty research reports and more than eighty papers that are still regarded today as some of the best research on storm forecasting. Dr. Gray's career spanned more than 45 years, during which he made significant contributions to the study of tropical storms and tropical meteorology. He found that increase in major hurricane landfalls across the US East Coast and the wet periods over the African Sahel to have a significant influence on storm activity all over the world. In short, he figured out Mother Nature's recipe for powerful storms.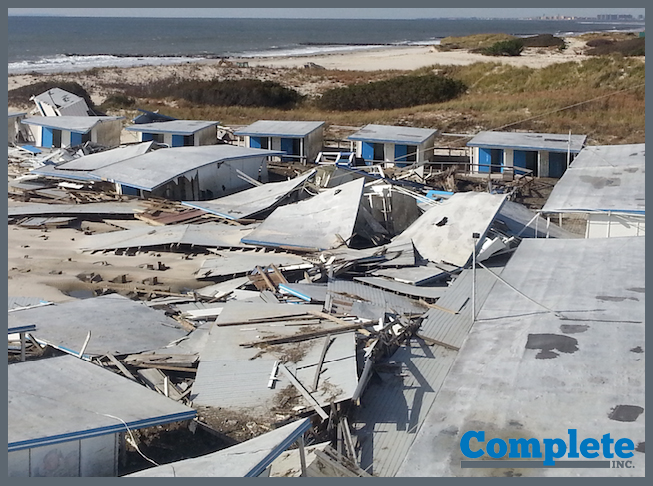 During El Niño years, Gray noticed a pattern of low hurricane activity in the North Atlantic basin. He pursued further research and became the first person to find a correlation between these events and deducing positive results. However, Gray's findings also proved inconsistencies when looking at only one factor as the primary influence.
In the 1970s, Gray also made fundamental contributions to knowledge of convective larger scale interactions. His work was a combination of both the development of theoretical concepts and observationally based studies. Throughout his career, Dr. Gray wrote seminal papers on seasonal forecasts, cyclogenesis, motion, and tropical cyclone structure. From his pioneering, Dr. Gray was able to develop a statistical and objective forecast comprising hurricane activity – predicting the possibility and count of hurricanes and tropical storms. He also conceptually developed a seasonal genesis parameter that was able to lay down an important framework for both climate change studies on tropical storms and seasonal forecasting.
Dr. Gray issued his first season forecast in 1984. His work was moderately successful at first. Subsequently, he began to issue forecasts prior to the peak of the season in August and before the start of the Atlantic hurricane season as early as May. In the following years, colleagues and students became part of Gray's forecast team, including Keneth Bery, Paul Mielke and Christopher Landsea, all of which are considered pioneers nowadays in their own right. Phil Klotzbach, a CSU atmospheric scientist and Gray's last graduate student – who he adored – continued these seasonal forecasts successfully from 2006 onwards and still continues them today.
 

"Hurricane Sandy damage at The Sands Beach Club – Atlantic Beach, NY – Photo by Complete"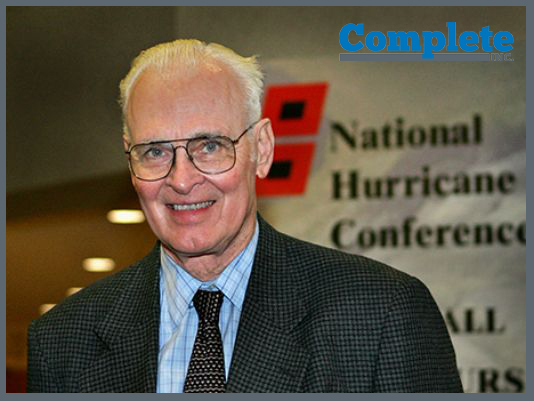 Dr. Gray had an intense disagreement with the science behind the human induced global warming hypothesis, which I got to witness for myself. In the later years of his life, Gray was well known as a critic or skeptic of the current view of climate change science. He dedicated a large portion of his last years to research in this sector. As he was unfortunately forced to defend himself as his provable scientific views no longer "fit the narrative". He believed that the water vapor feedback from increasing CO2 was negative, not positive and held a distrust of climate models. His belief was that the increase in global temperature was mainly because of a long term weakening in the strength of the Atlantic thermohaline circulation, and thus not caused by human activity. Although his opinions on climate change were well known with his students, they were never published in the peer reviewed literature despite being presented at several conferences.
In 2011, he drafted a paper for the American Meteorological Society, and criticized their advocacy of global warming. He believed that these scientists were acting based on ulterior motives instead of working for the advancement of science at large, and followed a political agenda instead of a scientific one. Subsequent to his retirement from the CSU faculty, Gray became a controversial figure in the climate change discussion. He believed that this discussion was being perpetuated by scientists afraid of losing grant funding. His stance against anthropogenic global warming was particularly controversial. He did agree that global warming was taking place, but also believed that it was largely part of the Earth's natural cycle and human activity was responsible for only a negligible portion of it.
"Dr. Gray at the 2006 National Hurricane Conference – John Minor in attendance"
 
A primary aspect of Dr. Gray's legacy as a scientist is that he was able to nurture and mentor a generation of scientists, many of whom have gone on to become leaders in weather forecasting, university administration, government as well as in research. In fact, Dr. Gray supervised more than seventy Ph.D and M.S. students. 
Throughout a long-spanning career from his first paper in 1962 to his last paper in 2017, Dr. Gray was a prominent researcher in the global studies on tropical storms and tropical meteorology at large. His most significant legacy is his contributions advancement of knowledge in tropical meteorology at large.
After the 2005 Atlantic hurricane season, Gray announced that he would resign from the primary authorship of CSU's tropical storm probability forecasts, and signaled that he would spend more time researching climate change.
After 54 years of active research and an immense impact of his ideas on the development of thought in tropical meteorology – William Gray died peacefully, surrounded by his family, on April 16, 2018 at the age of 86. His legacy is in the form of a significant number of scientists and researchers that were mentored personally by him and will continue to further his work and research.
Dr. Gray's disciple Dr. Klotzbach is a great follow on Twitter @philklotzbach
Citations:
https://source.colostate.edu/pioneering-hurricane-forecaster-william-gray-dies-at-86/
https://www.nytimes.com/2016/04/21/us/william-m-gray-hurricane-predictor-and-climate-change-skeptic-dies-at-86.html