Baton Rouge, LA
If you live in southeastern Louisiana, a fishing boat is quite the useful asset right about now. Following this historic and tragic Louisiana flooding event, locals continue to help one another out in any way possible, including one of our own at Complete, who is currently on the ground in Baton Rouge helping family, friends, and neighbors. 19.24 inches of water fell on the Baton Rouge area in just 3 days, an astronomical and devastating total. To date we have seen 12 deaths, more than 20,000 homes evacuated, and more than 40,000 homes damaged as a result of this natural disaster. With more than 30 inches of rain in some areas (which is approximately the same amount of rain as the famously rainy city of Seattle receives in a year) this is the most damaging U.S. storm since Sandy hit the northeast in 2012.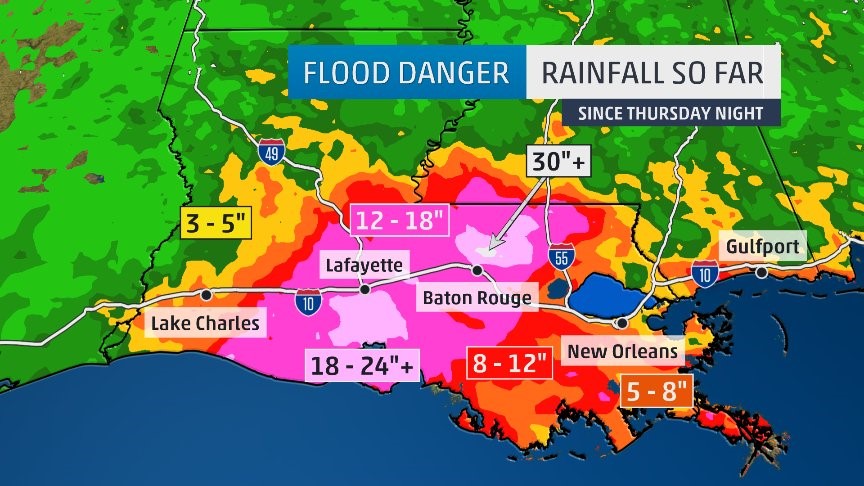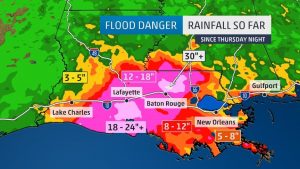 Only about one in eight businesses and residences in East Baton Rouge Parish are covered by flood insurance, a reality that is sure to take a financial toll on those living in the vast swaths of neighborhoods that flooded during last weekend's storms. But why is this flood so much worse than the Great Baton Rouge flood of 1983? The Baton Rouge population has grown more than 20% since 2005. Based on several pecuniary indicators and classifications, the economic evolution of the Baton Rouge Metropolitan Area has been remarkable, an example of which was a 2014 report that ranked both Baton Rouge and New Orleans in the top five cities in the nation for "economic growth potential." When the economy and the population spike in growth, roads, residential and commercial construction spike alongside them. When major construction happens in a quick time frame because it must, there are sure to be shortfalls in the design and planning of same. These shortcomings, combined with a record breaking accumulation of rainfall, quite simply spell disaster.
Ultimately, the how and why take a backseat to the hundreds of thousands of lives affected by this water deluge. Priority number one is to get everyone back on their feet, but it will be neither quick nor easy. It will be important to remember that the recovery process is a marathon and not a sprint. With one team member having spent the last 5 days helping with the process (see above video taken from a cell phone), we will be sending even more help this coming week. Complete is willing and able to assist, and has done so following a number of natural disasters across the country that exceeds triple digits. Now, Baton Rouge is calling, and we will see her soon.