Hurricane Charley – 2004 the year of 4 strong hurricanes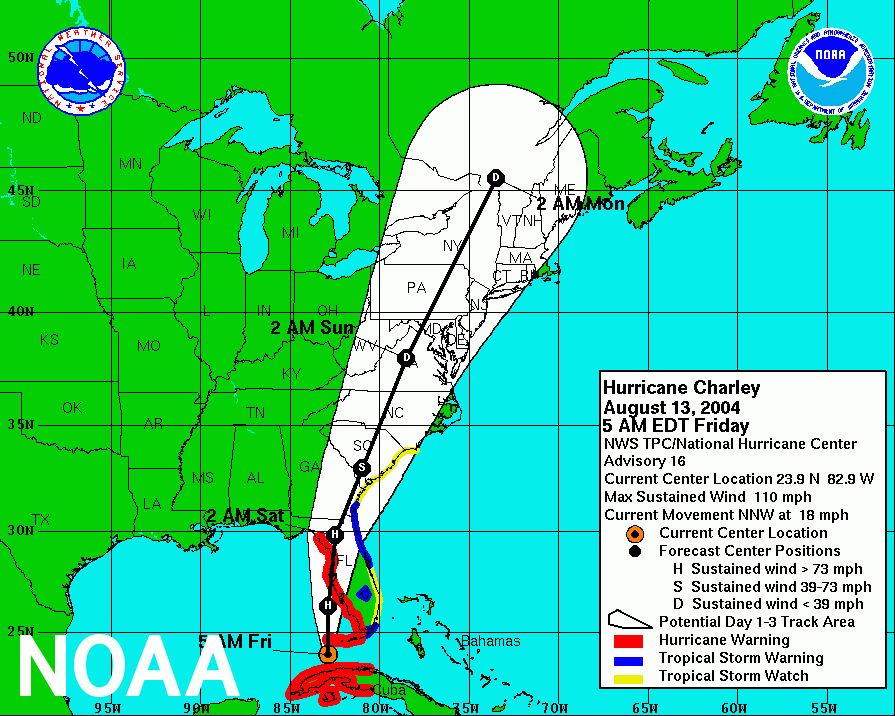 So where were you when the wind blew?
I was 32 years old with a general contractor's license, 60 roofers, 10 trucks and 3 beat up RVs headed to Port Charlotte. Back then I was a hard core real deal contractor/ roofer doing demo, providing sun up to sun down hard work. I was back home in Florida after working Hurricanes Bertha and Fran in Wrightsville Beach, NC with Paul Davis and then on my own. We rolled into town and went to work as a sub to Belfor providing for tile roof replacements and demo of interiors. Back then there were no AOB – Assignment of Benefits or really any PAs to speak of. It was the time when your work and your word was all that you needed. A license and some comp helped too.
Hurricane Charley was a scare for Tampa and the west coast but it darted inland as a very concise small but fierce hurricane destroying all of the wood frames it encountered. Port Charlotte was where we set up because of the most need. These properties had lost, in many cases, their roof coverings, for miles and miles, as well as the decking underneath sans tree damage just the force of wind.
Everyone in the industry knew one another at that time and we all got along – good times. We settled in and prepared to spend the next couple years for this first major hurricane to hit Florida in years. Little did we know how the rest of the year or summer would play out. I have made so many friends in this business and I just love what I do serving the people, the insurers and what's right for our community and our nation.
More From Team Complete: