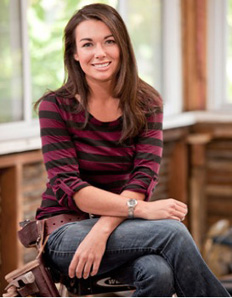 Kayleen is a licensed contractor and the 2009 Stud Finder winner; she found her passion for remodeling after tackling a kitchen renovation in her early twenties. The ability of house to withstand a natural disaster has been a question since a wise man was advised to build a house on rock. Building sciences are following this logic and there have been many new initiatives designed to understand what works and what does not in the case of a catastrophe.
Last House Standing – John Minor on DIY TV
Complete & John Minor were pleased to be requested first by the Florida State School of Business Florida Catastrophic Storm Risk Management Program and then by the Southeast Regions Research Initiative to provide what insight we have on the mitigation of damages primarily associated with wind or hurricane damage. To that end, we were pleased to be invited by the Do It Yourself [DIY] network to be included in a program titled the Last House Standing. We were a small part of this hour-long program that is hosted by Kayleen McCabe.
It was a sincere pleasure to make a friend and work with Kayleen as we fortified a home in Tampa. We went through a number of projects, including the installation of gable-end bracing, hurricane shutter installation and hardening and stiffening of the garage doors. The show is first scheduled to air March 30th at 10:00 pm central; I would really appreciate it if you would tune in. I may end up on the cutting room floor, but regardless, this is a worthwhile endeavor that fits in nicely with the research being done at IBHS and the University of Florida, among others.
In addition to the actual techniques used to strengthen a home, the science behind it was well explained by Bonnie Schneider of CNN. Bonnie is a meteorologist with CNN and has a wealth of knowledge about what is going on when the wind meets a structure. We also worked with Dr. Prevatt of the University of Florida and well respected engineer, Mr. Bill Bracken, PE of Bracken Engineering.
Last House Standing, Tune In:
March 30, 2012 11 p.m. eastern/10 p.m. central, 2 a.m. eastern/ 1 a.m. central
April 8, 2012 8 p.m. eastern/7 p.m. central, 3 a.m. eastern/2 a.m. central
April 22,2012 9 p.m. eastern/8 p.m. central, 12 a.m. eastern/11 a.m. central