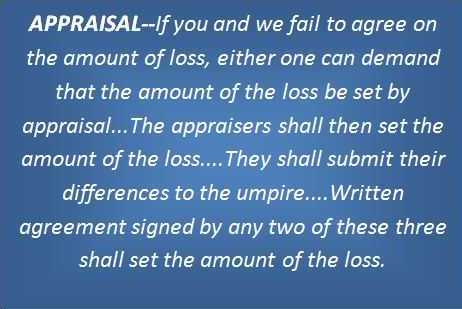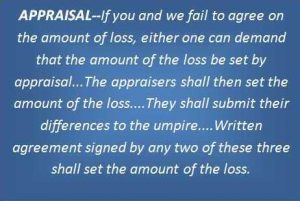 Appraiser Vs Adjuster
Answer: With respect to the distinction between appraiser and adjuster, an adjuster is a person who acts on behalf of an insurance company or an insured in the adjusting or settlement of claims. Every state provides licensing for an adjuster serving their policy holder citizens with the requirements changing from state to state. In some states their is no formal testing or continuing education requirements just a showing of competence. In other states there are background checks, testing and robust continuing education requirements.
In Florida adjusters are governed by a whole host of rules administered very capably by the CFO of the State of Florida and the Florida Department of Financial Services.
The statutes governing an adjusters in Florida are included under https://m.flsenate.gov/Statutes/626.611
An appraiser in the context of an insurance loss and specifically the formal appraisal process delineated by the policy,  is a person selected or appointed by competent authority or an interested party typically the insurers and the policy holder to ascertain and state the true value of the loss.
This person should be competent and depending on the venue independent. In regards to the property claims process it is to "values the loss" to property damages and resulting business interruption, contents, or loss of use. Thus, the line of demarcation between an appraiser and an adjuster is quite definite, since merely performing an appraisal does not amount to the adjusting of claims or application of policy. However, the function of an adjuster may encompass the appraisal of claims.