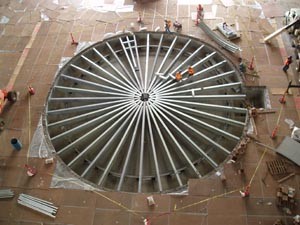 Complete General Contractors is pleased to share with the property claims community some interesting developments on the study of severe weather and its effect on building components. By early next month, one of the most advanced research centers for testing the anomalies of weather will open in South Carolina. This research facility, standing nearly 6-stories tall, has been built by the Institute for Business & Home Safety [IBHS] on a 90 acre parcel in Chester County and was funded by the property insurance industry. [www.info@ibhs.org : www.DisasterSafety.org]
The facility is designed to test commercial and residential construction components and structures. Complete has followed the construction of this facility, noting adaptations through time. The facility has a specially designed wind tunnel consisting of 105, 300 hp industrial fans that will simulate category 1, 2, & 3 hurricanes, windstorms, and hailstorms. Within the test chamber, there is a 55' diameter turn-table which will hold either a residential or commercial structure for testing purposes. The remote-controlled turntable will move onsite-constructed structures in an effort to test their sustainability during a storm. In addition to the effects of wind alone, studies on the effect of wind-driven water will also be researched. This simulation will be produced by a 750,000-gallon water tank that will supply 200 outlets, spraying 5,000 gallons of water every 15 minutes. This simulation will be equivalent to 8" of rain/hour. According to Dr. Tim Reinhold, the leader in the industry, the purpose of this study is to learn more about the effects of wind-driven rain and how the interiors of structures are most affected.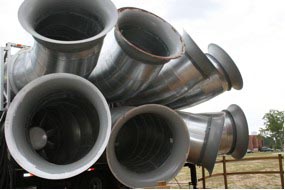 The research simulations will be documented with high-speed, high-definition digital cameras. Sensors will also be used to monitor wind pressure, building failure and water intrusion. Coupled with the work of on-site researchers, the data provided in these testing procedures will offer a much better understanding of why buildings fail under certain circumstances. Once understood, the research of this dynamic facility will help improve residential and commercial structural design for years to come. With an emphasis on enhancing building technology, the potential for reducing property loss can be met and the disruption of lives lessened.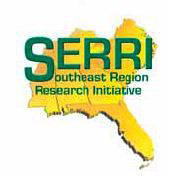 Another avenue of research is the Southeast Region Research Initiative [SERRI]; this organization has received funding from the Florida Building Commission. John Minor, of Complete General Contractors, [teamcomplete.com] is proud to be serving on the Steering Committee of this group, along side of Dr. Tim Reinhold, Dr. Forest Masters and others. Currently, SERRI is working on a project that focuses on studying the wind resistance of asphalt shingles, understanding the aging effects on shingles and how this impacts resistance to wind uplift. The shingles will be exposed to 2,000 hours of accelerated aging and uplift resistance tests will be performed using the ASTM guidelines. A full-scale simulation of wind uplift for this study will be conducted at the University of Florida, as well as at the IBHS Research Center. Look for future updates on the tests being run by both of these organizations.
Complete General Contractors, Inc. specializes in hurricane damage restoration from residential, commercial, industrial and by municipality. John Minor has worked post-hurricane sites since Opal in 1995; his experience is far-reaching – from the Carolina's to Texas and all along the coast of Florida. The staff of Complete can meet with you to review your preparedness plan, and we will be there afterwards should you ever need us. We specialize in the actual restoration, prevention, as well as, dispute resolution of a claim.
Call the company the pros choose – call Complete. This information should not be substituted for professional legal advice; consult with your lawyer for legal advice and ask your insurance professional to discuss the details of your policy and insurance needs.