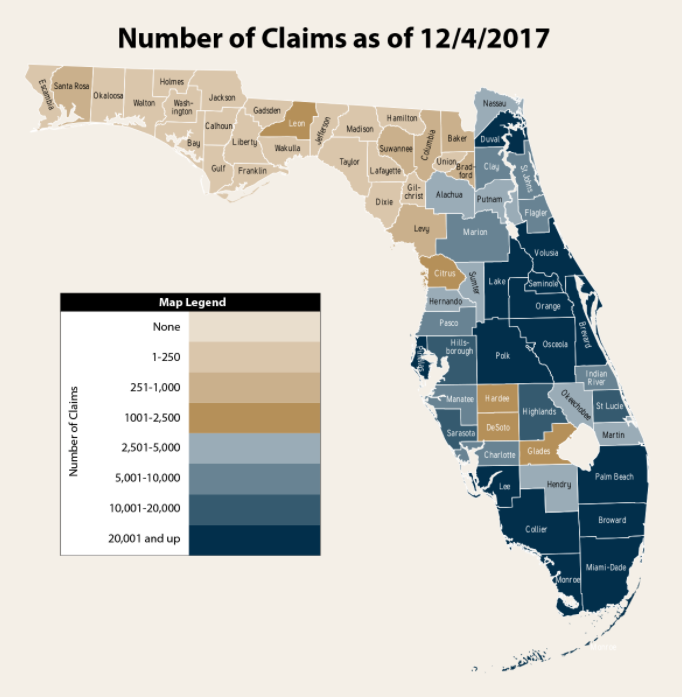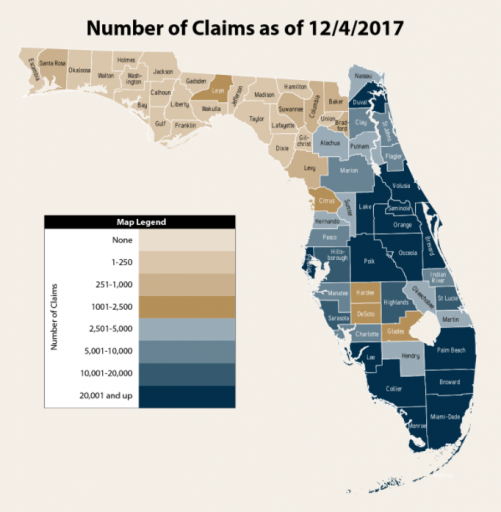 Complete serves South Florida as expert large loss insurance appraisers, forensic experts and engineers. Having maintained a Florida State certified general contractor since 2000 we have an understanding of what it takes to maneuver through the various municipalities and comply with the strict provisions of the International Building Code.
We have experience in this market ranging all the way back to Hurricane Andrew. We work to make our clients successful relying on experiences from Jean, Frances, Wilma and Katrina and now Irma respectively. Our team worked with the University of Florida hurricane research team when Irma made landfall and we understand what damage it did and didn't do. We understand the building codes that make up the HVHZ and have relationships across Dade, Broward & Palm counties. We employ licensed drone operators 107 Remote Pilots, FLIR certified thermographers, trained and certified appraisers and umpires and court-tested building consultant experts.
Our projects have ranged from reports on large hotels to condominium complexes when it comes to construction defect claims. Many of these losses were centered around commercial flat roofs and what the appropriate replacement costs and indicators of damage are. In addition, we have seen thousands of square footage of tile and understand that market well after walking virtually every tile yard in the state. We do large loss stucco EIFS and other cladding work and document costs associated with wind damage and water intrusion. We have done hundreds of appraisals in South Florida and maintain a good relationship of earned trust with the judges, umpires, mediators, insurers and opposing Broward County appraisers. We have worked for more than 20 years as known experts on the costs and scope necessary to restore buildings completely.
To assign a loss or receive a summary of qualifications of cv please email teamcomplete.com or call the office at 305.330.1725 or download the assignment on our website under ready to get started.
Broward County Hurricanes:
Broward County Hurricane Details:
Hurricane Irma – September 2017
Hurricane Irma was a significantly damaging Cape Verde hurricane that hit in September 2017. Irma was one of the strongest hurricanes in the Atlantic region, based on maximum sustained winds, since the time Hurricane Wilma struck in 2005.
A Category 5 hurricane that hit Cape Verde, Barbuda, Virgin Islands, Cuba, Puerto Rico, Turks and Caicos, Bahamas and much of the eastern United States, Irma left serious damage in its wake. Many areas that were in its path have still not fully recovered.
While Irma had been reduced to a Category 2 storm after it made landfall in Cuba, it intensified as it reached the Straits of Florida. The first landfall in Florida occurred on September 10th, with Irma weakening to a Category 3 as it veered out to sea, before it made landfall on Florida yet again that same day.
It eventually went on to hit regions in Georgia, North Carolina and New Orleans, causing significant chaos. The brunt of the damage experienced in the United States centered in Florida, with the state devastated due to heavy winds, rainfall and other storm conditions.
The U.S. suffered roughly $53 billion in damage costs due to Hurricane Irma, putting it in the top ten for the costliest storms to hit the region.
Hurricane Wilma – October 2005
The most intense tropical cyclone to ever hit the Atlantic basin, Hurricane Wilma devastated the region when it hit during October 2005. Wilma was part of the most intense hurricane season in modern history when three of the ten most powerful storms to hit the region all occurred within a few months of each other.
Hurricane Wilma was a Category 5 hurricane that caused damage to regions of Hispaniola, Jamaica, Cuba, Belize, Southeast Mexico, South Florida in the United States and parts of Atlantic Canada.
Wilma was downgraded to a Category 3 by the time it made landfall in Florida, but it still caused plenty of destruction. The most devastating impacts of the hurricane occurred in Mexico, Cuba and Florida. Around $27 billion in damage was done in those areas, with $19 billion of the damage occurring in the U.S. alone.
More than 60 people perished in the United States due to the hurricane, while it also claimed one life in The Bahamas, four in Cuba, 12 in Haiti, one in Jamaica and eight in Mexico.
Wilma destroyed the sugarcane crops in Florida, devastated resort towns such as Playa del Carmen and Cancun in Mexico, ravaged Cuba and caused major issues in places like Jamaica and Haiti as well.