Windstorm Insurance Conference Orlando 2023
"It is better to know how to learn than to know"

Dr. Suess
Oh, the places you will go in this business. I have had such a great ride in this job over the last 25 years and WIND has carried me to many of my destinations. WIND 2023 is expected to be my next departure point and I cannot wait.
There is still time to register to attend this year's Windstorm Conference 2023.
Cost for registration:
WIND Member – $650.00 | Non-Member (includes one year of WIND membership) – $750.00 | Workshop Faculty – $400.00 | Spouse/Guest – $400.00
It's already a packed house this year. All the exhibitor booths have been booked up!
WIND 2023 Jan 23 -26: Connect, Learn, Engage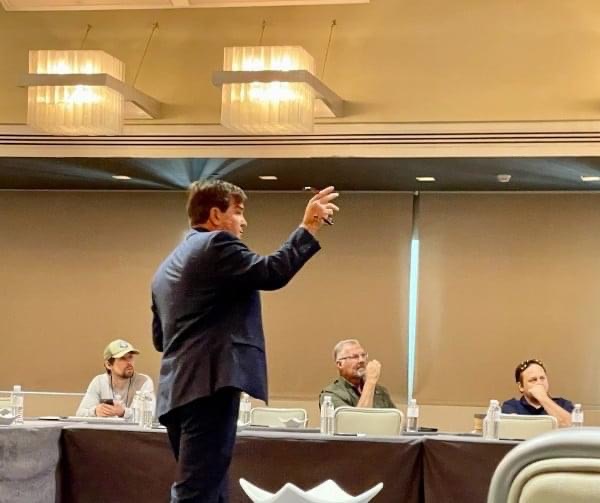 We really appreciate this conference, and the number one benefit is seeing folks from both sides of the aisle in the hallways and breakout sessions. I have gathered more agreement and collected more feeling about the people I can trust in this business at WIND than any other conference I have attended.
Last year, we tried out a couple of other conferences and I returned home feeling like I had just attended a time share purchasing experience. Lots of flash and many folks telling you how great they are but very little substance. This is a serious job and if your sole interest is to get rich then it is not for you.
This year the three-day event is at the Caribe Royale Resort, which looks pretty swanky.
On Monday, January 23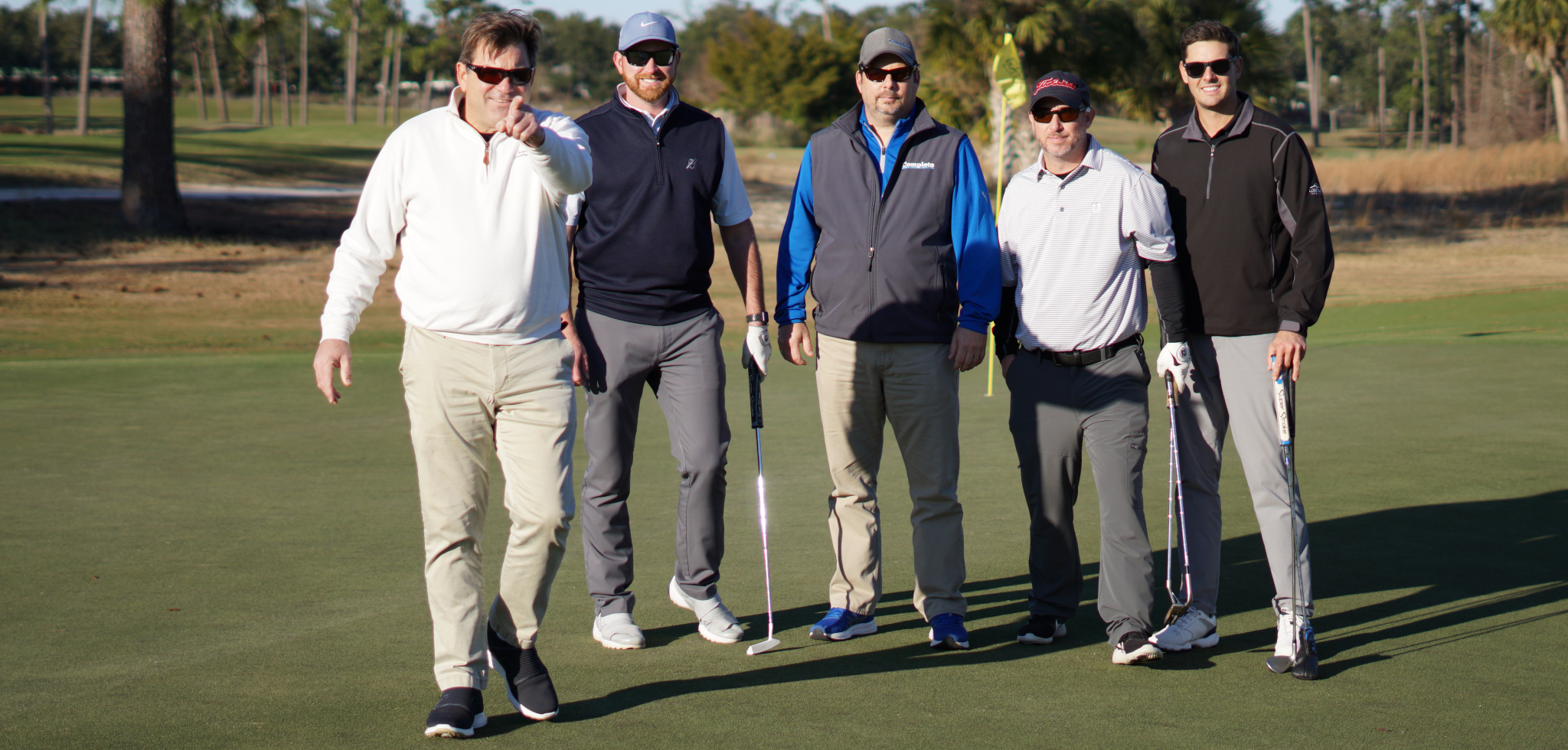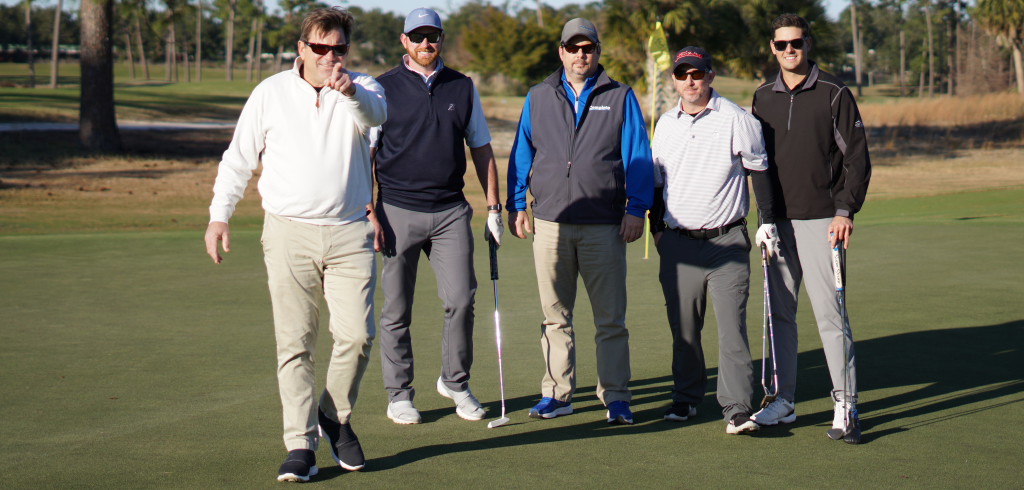 Top Golf Event – Golf used to be on the course, but that meant many people were reticent to come play and the ones that did mostly had not played since the previous WIND. Fortunately there are many claims people in the group and we knew how to handle the broken windows, but not the 5 hour matches.
NFIP – We see that Flood is in town to train and certify adjusters and we hope that people will take this opportunity to keep themselves squared away with NFIP requirements. Hurricane Ian clearly had a large flood component and we as tax paying Americans need good flood adjusters out there paying everything that they can and nothing the program does not allow coverage for. This policy is funded by you and I and careful oversight is critical to keep a policy that the nation needs to allow careful construction in more flood prone areas.
Much of our work at Complete has to do with the 50% rule or Substantial Improvement/ Substantial Damage rule. I have several trials on these matters when they litigate, as well as training and certification as a flood plain manager, not to mention an elevated house on the beach. I taught last year at the National Hurricane Conference and am appearing this year at the Governors Hurricane Conference on the same subject if you wish to get into the details with me.
Xactimate and Symbility are both training on site. These programs work best when people understand the how and why behind the programs. I have been utilizing Xactimate since I started at Paul Davis Systems in 1995 and they were private label with PDS. Xactimate and all of these programs are only as good as the user, and knowing the back side of the program is critical for their appropriate use.
On Tuesday, January 24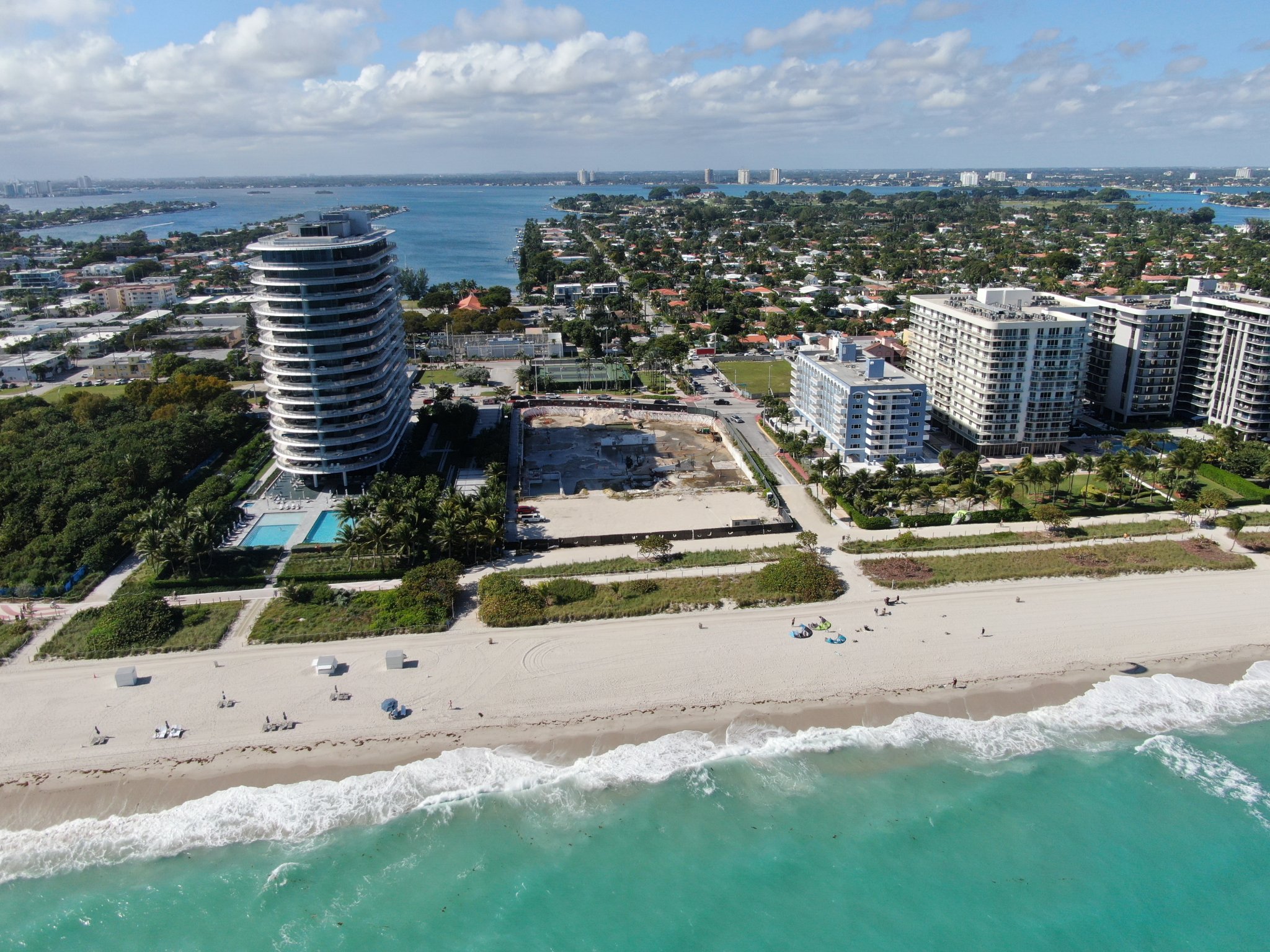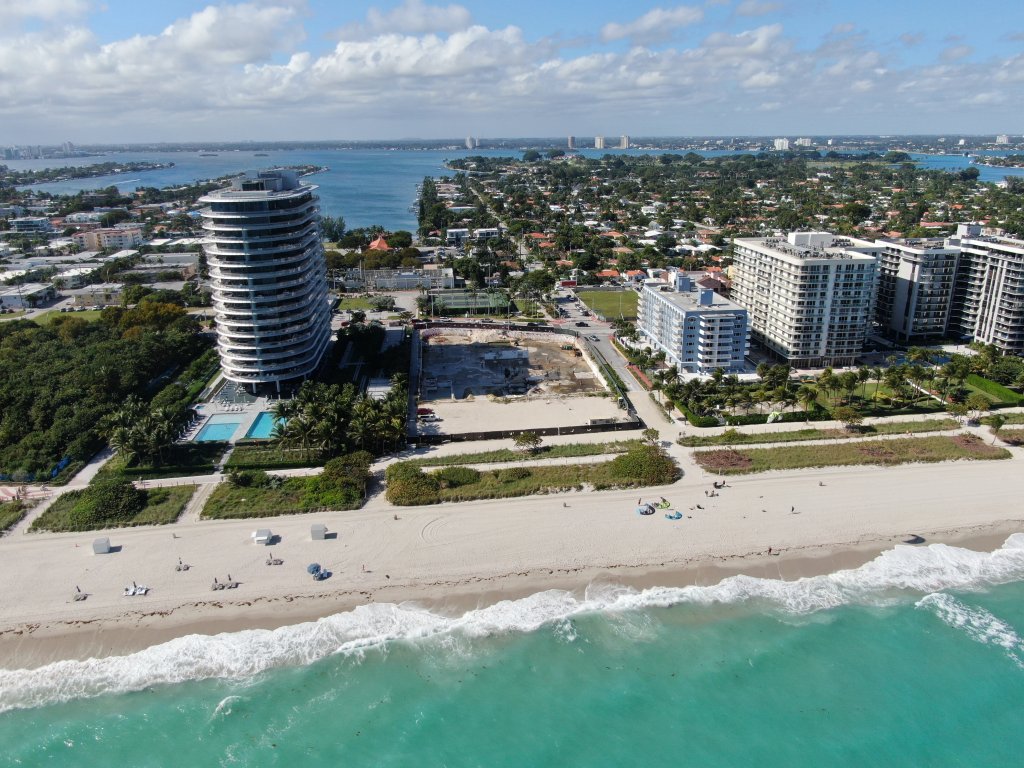 1:30 PM – 3:15 PM
Condo Collapse
Location: Bonaire 5&6
Presenter: Bill Bracken, PE, SI – JS Held
Presenter: William F. Merlin, Jr., JD – Merlin Law Group
I understand we will get a visit with both Chip Merlin, Esq. and Bill Bracken, PE, both of whom I have known for many years and both are unique in their ability to communicate with just about anyone in the industry. They are going to enlighten us on the Surfside collapse and the details that went into making this 1 billion dollar settlement deal .
We at Complete are actively performing Structural Integrity Reserve Studies (SIRS) and Phase 1 and Phase 2 Milestone Inspections, that were a by-product of this catastrophe. We think this new Condo Safety Act is fantastic as we have been a proponent of best construction practices my entire career. We have been met with difficulty gathering agreement to enact the same from more than one HOA board that did not see the light. The new responsibility to adequately fund reserves will allow the money to be in place and to provide for proper repairs in advance of disaster.
5:15 PM – 6:15 PM
Main Stage | Special Session Addressing the Passage of SB 2-A (Property Insurance)
Location: Grand Sierra D&E
Presenter: Illon R. Kantro, Juris Doctor – Berk, Merchant & Sims, PLC
Presenter: William F. Merlin, Jr., JD – Merlin Law Group
Senate Bill 2 A – On Wednesday a session that will be very useful to all of us will be presented by two attorneys I work with and really enjoy. Chip and Illon will do a good job telling us how these new laws will affect us all in this business. I enjoy the breakout sessions because the folks who attend these sessions are where the rubber meets the road in property claims.
On Wednesday, January 25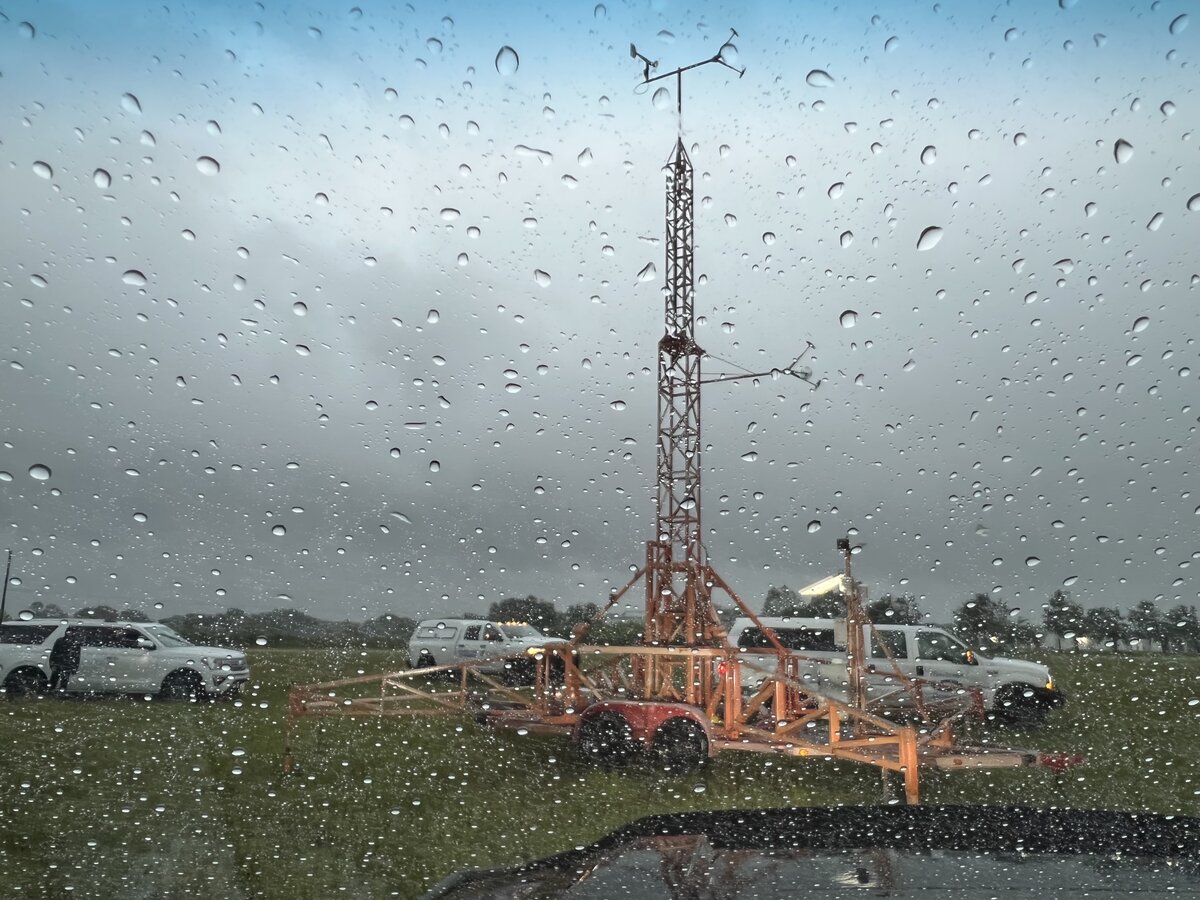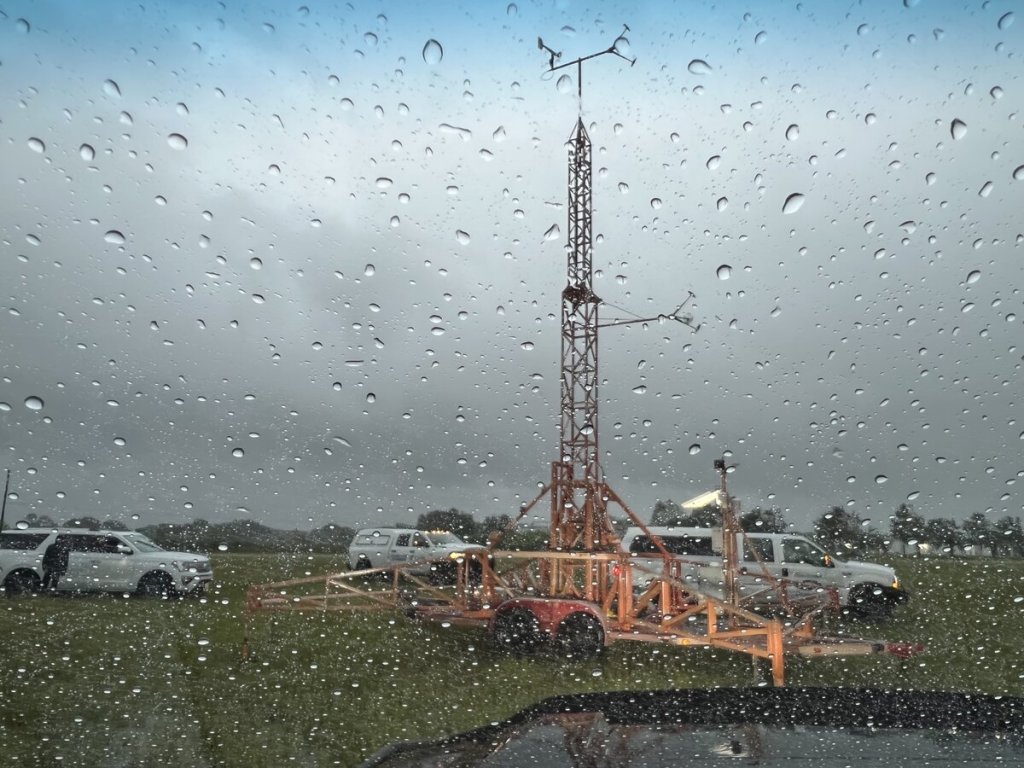 Casino Night – This is a fun night and you are very likely to pick a winner at this casino. My dad was a cop in Vegas in the fifties and he told me the only way to win gambling was while the drinks were free. Drink fast and gamble slow or go to WIND!
As always, the classes are great, and the Umpire and Appraiser certification classes fill up quickly.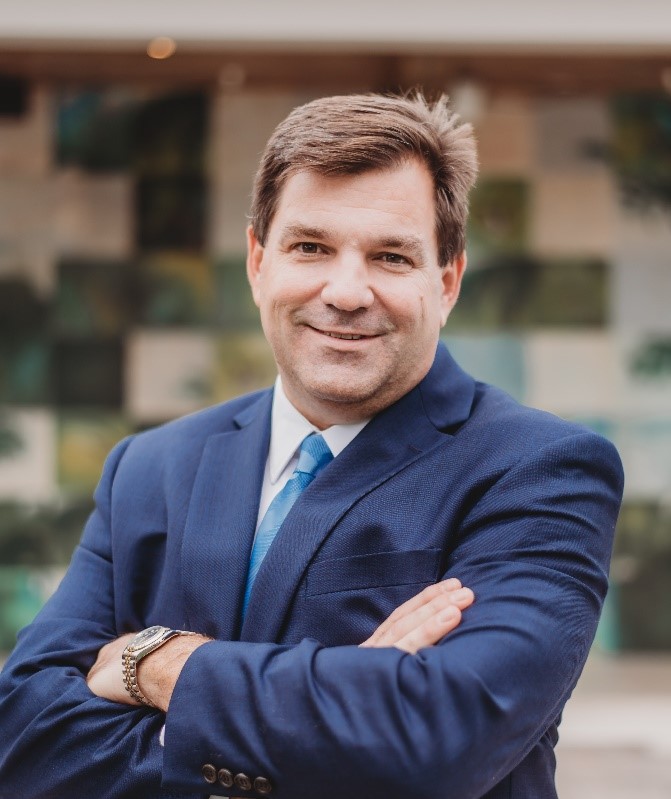 This year I am on the incoming Board of Directors and will come in on Sunday for a meeting. We commit to 4 meetings a year as a member of the board, and I am excited to take this on.
My life and values have changed considerably over the years, and I hope to be of value to the board and the organization that has provided me so much. I spent some time over the holidays and looked at the largest clients I have, and they are all long-term relationships and many of them started in the halls at WIND.
We are looking forward to seeing everyone at WIND 2023. Come see TeamComplete at Booths #110 & 112 where we will be handing out some great swag.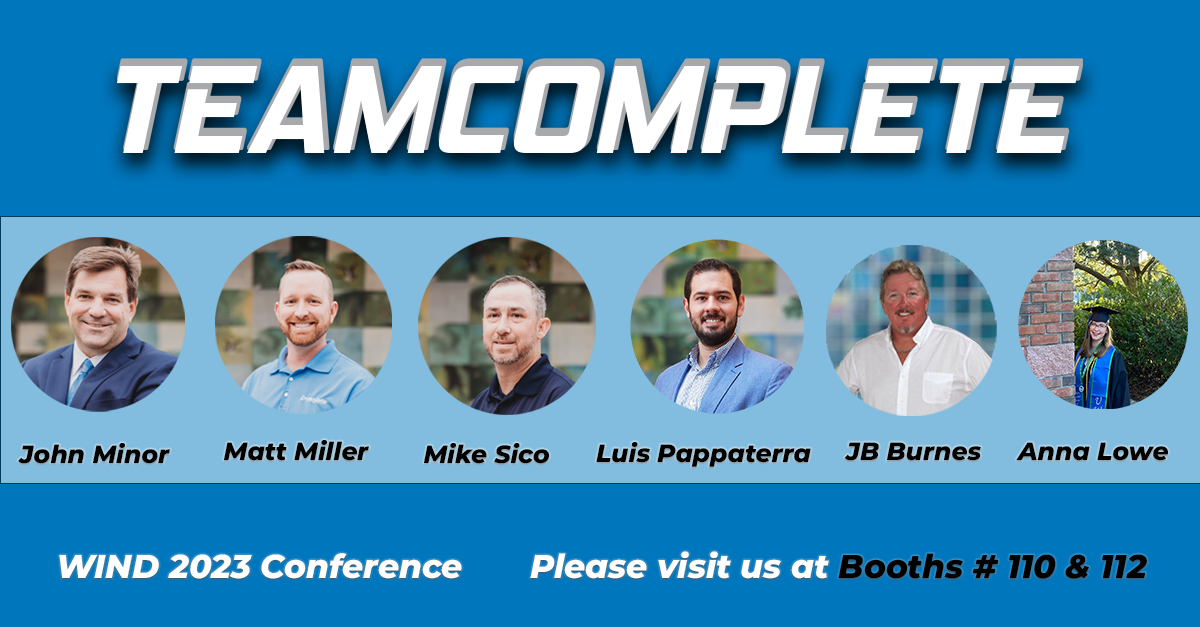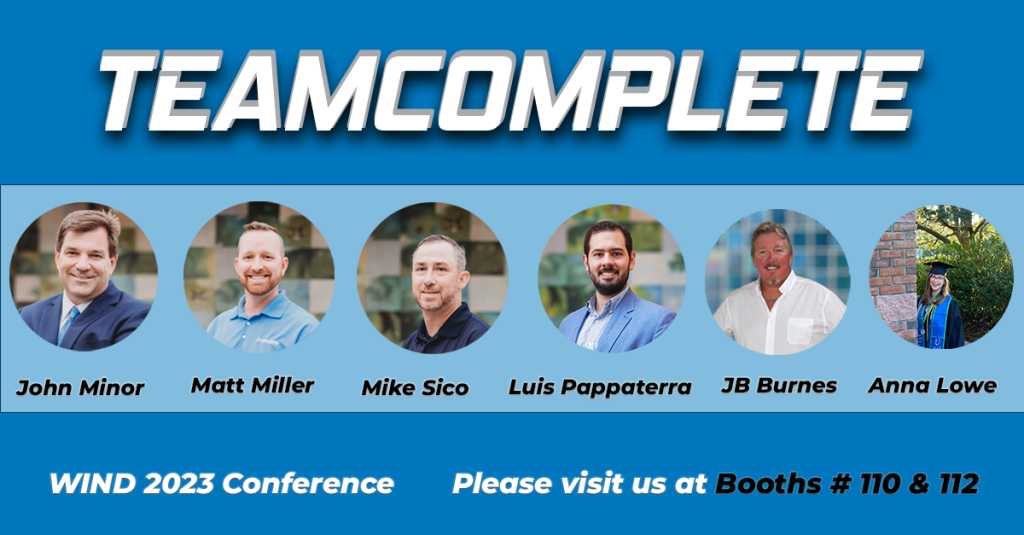 Complete is a licensed general contracting and forensic engineering company serving the smartest claims professionals in The World. We keep a team of Meteorologists, Engineers, General Contractors, Floodplain Managers, Plans Examiners, Thermographers and Drone Operators busy resolving the problems our clients task us with – That is what we do and we love this job.