2017 has been one for the books when it comes to natural disasters. From wildfires up and down the California coast to Hurricane Irma churning through Florida to Hurricane Harvey and the storm's bout with the people of Texas. But Texans along with many from surrounding states came together and made what could have been a terrible disaster much better for all those affected.
When a tropical wave worked its way off the west coast of Africa and met a chunk of low pressure near the Cabo Verde Islands Harvey was born. It was disorganized and uncertain which way it would head slowly slogging towards the Lesser Antilles, but with a low staying on westerly course it moved through the Atlantic and into the warm water of the Eastern Caribbean Sea picking up enough speed to get the attention of the National Hurricane Center to begin issuing Tropical Storm warnings throughout the Windward Islands. By Friday August 18th Harvey was making trouble, but eventually weakened significantly. It seemed like Harvey would never make it past Tropical Storm status. But Gulf States residents and the National Hurricane Center know better than to count a storm out too quickly. And once remnants of Harvey moved over the beautiful warms waters of the Bay of Campeche and the Western Gulf of Mexico, Harvey perked right up. Initially the National Hurricane Center discounted the storm saying that it would form back into an official Tropical Storm or at best a Category 1 Hurricane before making landfall. That's not what happened. About this time John received 2 phone calls, one from his brother (a meteorologist) and one from Dr. Forrest Masters, telling him to get ready. John packed a suitcase filled with rain gear and energy bars and left Amarillo for the other side of the state.

Hurricane Harvey KCRP Radar –  9:00 AM CDT August 26, 2017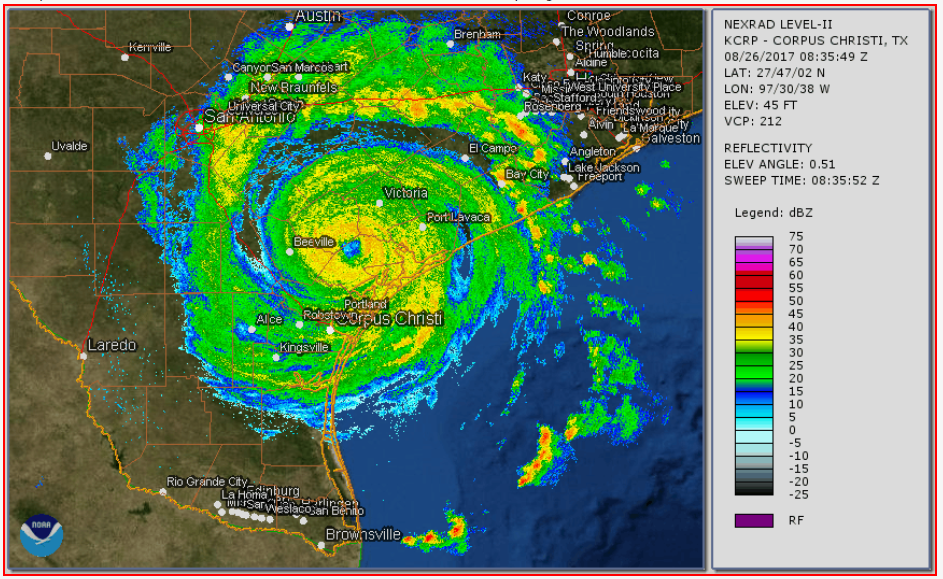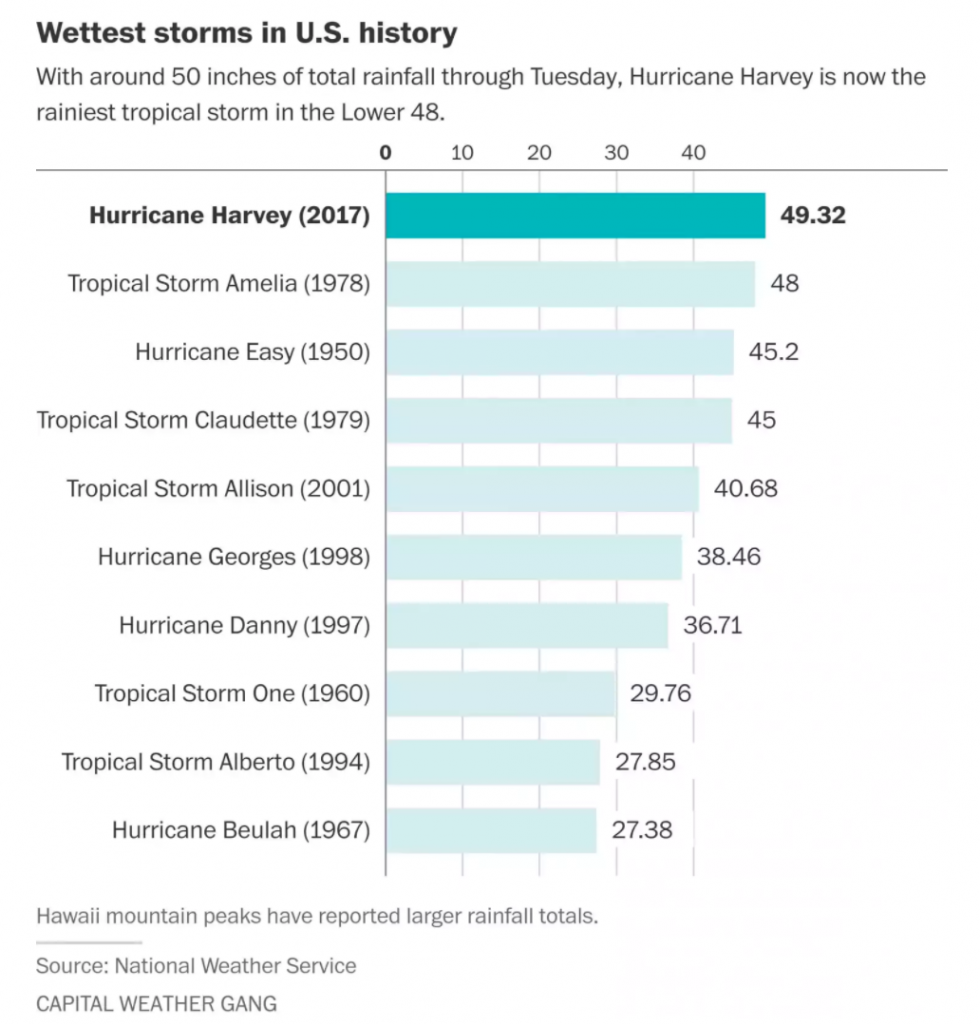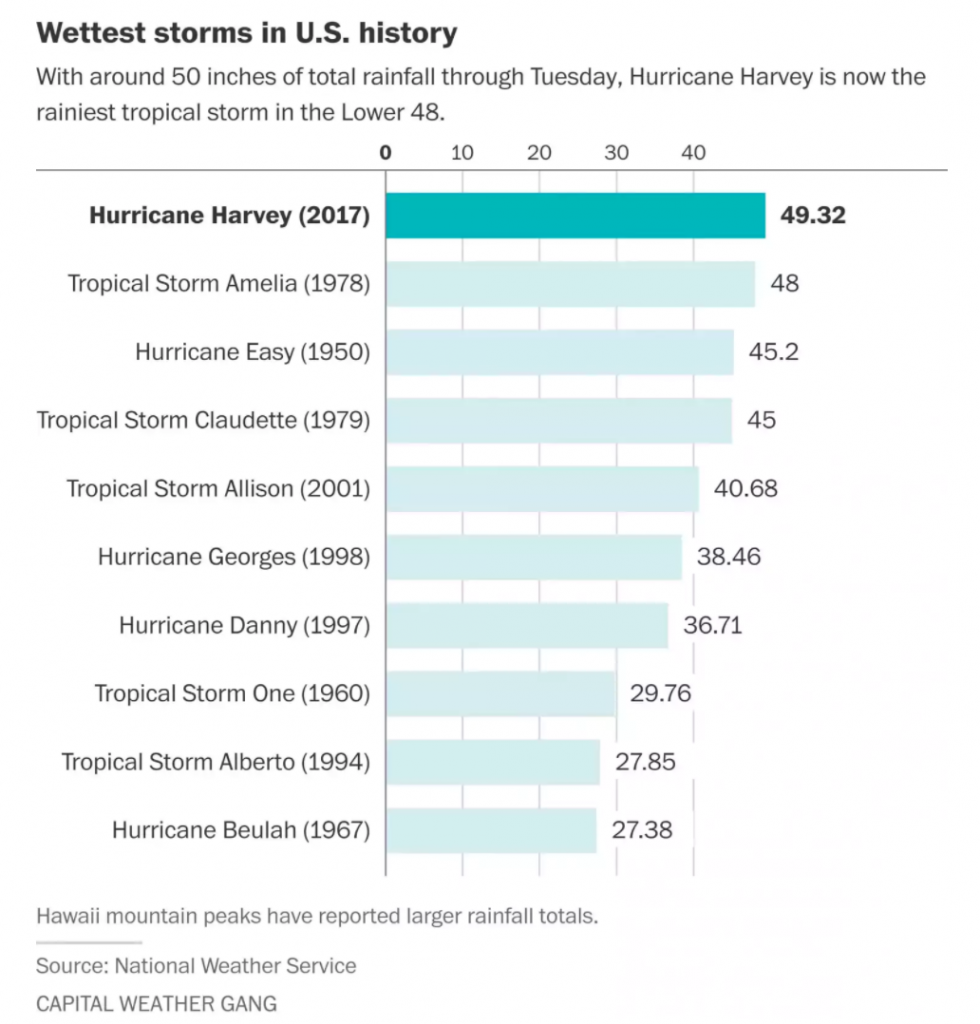 Wind shear in the Western Gulf of Mexico was severely weakening and because of it Harvey strengthened, quickly. Harvey intensified so quickly that by Friday August 25th Harvey was a strong Category 3 hurricane that made landfall by 10pm. The storm was so strong that NOAA and the National Weather Service both issued an Extreme Wind Warning. Something that Texas residents were told is rare. University of Florida Hurricane Research set up at the coast with John Minor working with the Arkansas County airport authority to obtain an open exposure that was sufficiently elevated above the upcoming storm surge. Our test equipment confirmed that Harvey's winds at the coast were terrible, with extensive hurricane damage to a relatively less populated area.
Harvey dumped record rains. Over 60 inches of rain was dumped on Texas shattering U.S. storm records. Harvey brought a massive storm surge that dramatically increased water and tide levels all over the Texas Coast. In some locations the surge levels were higher than 12 feet above ground level. Hawaii without a doubt the U.S. state with the largest amount of annual rainfall has indeed recorded isolated incidents of greater amounts at high elevations from tropical systems, but the footprint from Harvey in Southeast Texas is much larger. To put it into perspective Harvey has produced at least three feet of rain over most of the Houston region, affecting more than 5 million people. "The 3-to-4 day rainfall totals of greater than 40 inches or 27 trillion gallons of water on Texas and Louisiana are simply mind-blowing that has lead to the largest flood damage in Houston-Galveston history," the National Weather Service office serving Houston wrote.
The residents of Houston have been ravaged by Harvey's floods and like the Texans we all know and love many have sprung into action to help fellow residents. Many sprang into action Sunday including John Minor, who just happened to be traveling through Texas for work at the time of storm and found himself in the unlikely role of rescuer to flood victims. He participated in the evacuation of flood victims in Houston the days following the massive storm.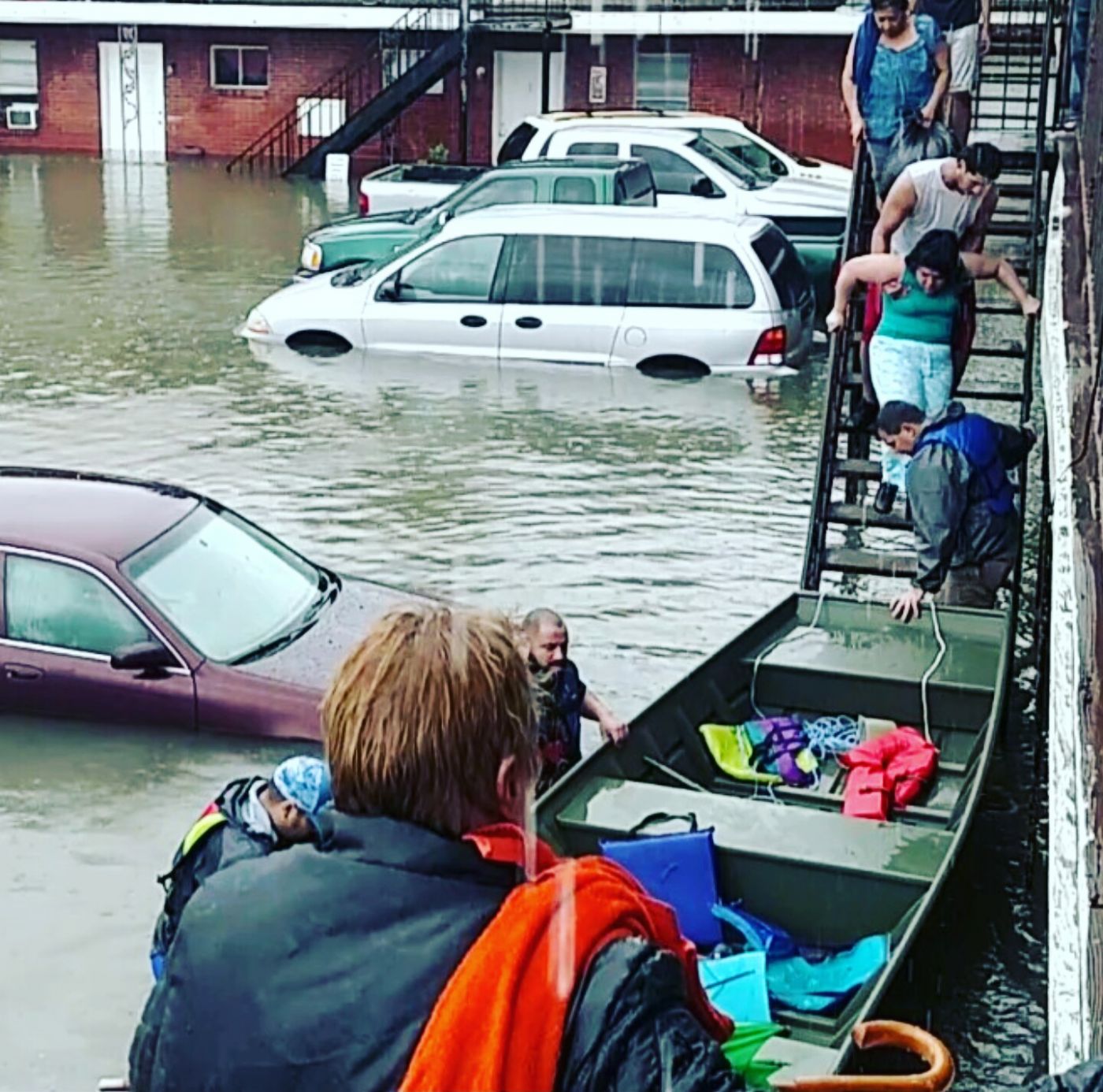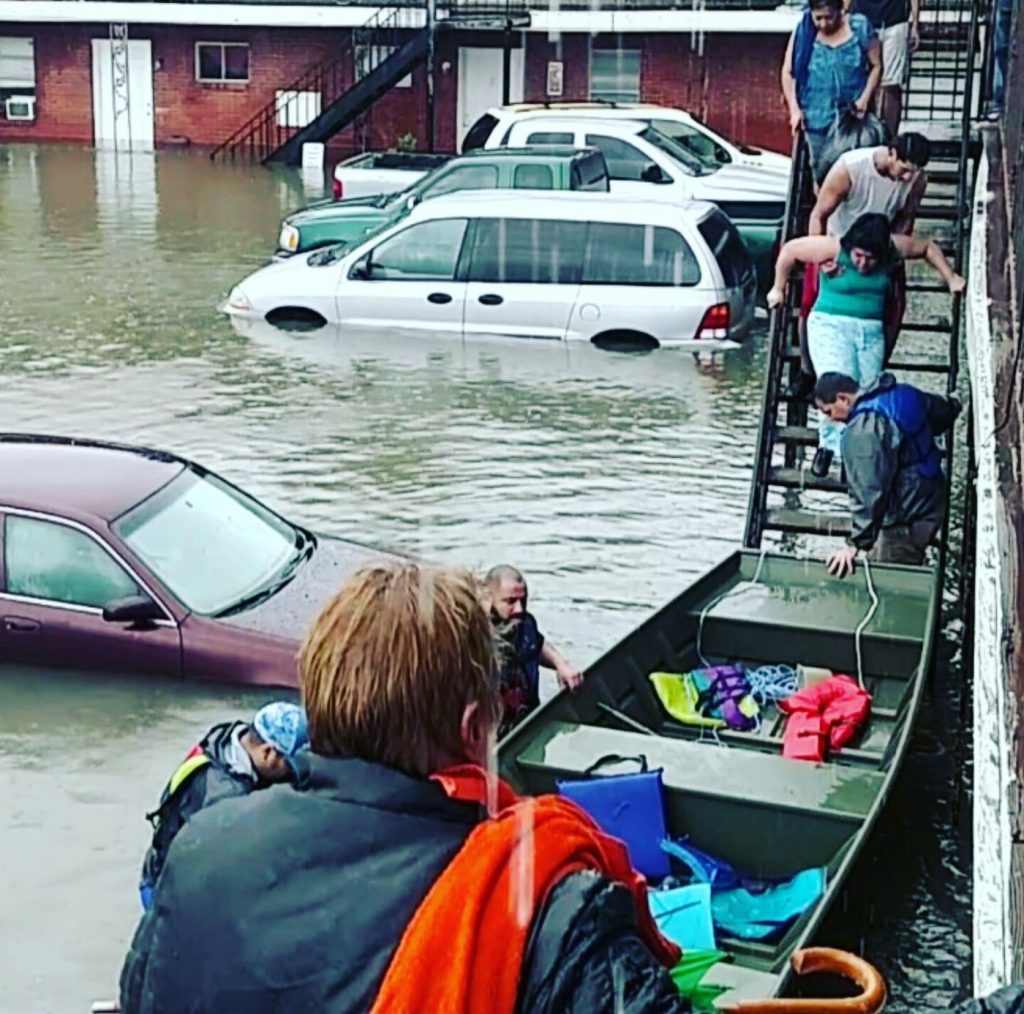 By Sunday afternoon over a thousand Houston residents had been rescued according to Houston police. As the HPD and Houston Fire Department work around the clock to continue rescues they recommended that as residents await rescue they should go to their rooftops to avoid being trapped by the rushing waters. First responders were over capacity warning residents not to call 911 or any other emergency services unless they are in imminent danger and in severe need of rescue. Houston officials said to "shelter in place." Late Friday evening, Mayor Sylvester Turner said Sunday at a news conference. "We have had an unprecedented amount of water, I don't think I need to tell anyone at this point that this is a very, very serious and unprecedented storm. But we are Texans and we will prevail, together.
Even NFL superstar J.J. Watt stepped in to help and did so on a massive scale. The three-time NFL Defensive Player of the Year launched a fundraising an astonishing $37,097,298 on YouCaring.com to raise money for victims of Hurricane Harvey on Aug. 26.
Watt recently closed the fundraiser after which is more than 185 times his initial goal. More than 200,000 people donated, meaning Watt got as many donors as he expected dollars.
Citations:
http://www.weather.gov/crp/hurricane_harvey
https://www.fema.gov/disaster/4332
http://www.weather.gov/images/crp/events/Hurricane_Harvey/Harvey_image_082317_10AM.jpg