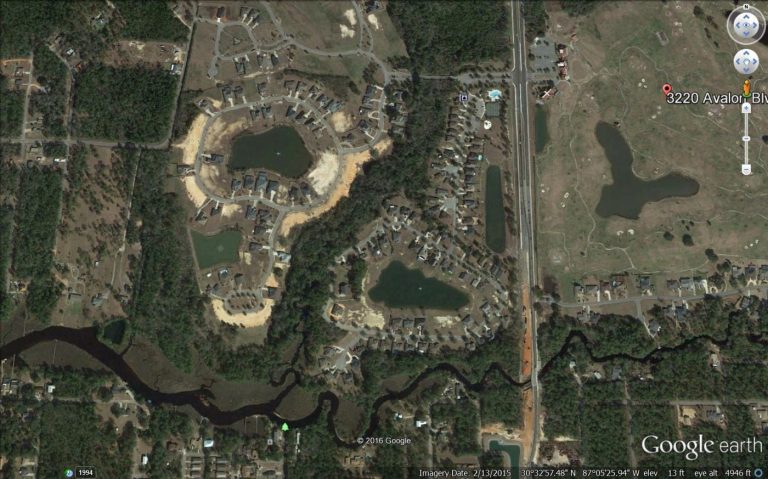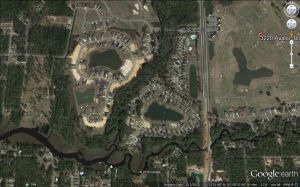 The Moors Golf and Country Club was a fantastic links-style golf course in Northwest Florida near Milton. Complete was brought in as a testifying expert in regards to land use and stormwater challenges that occurred during the construction of the neighborhoods that surround this no-defunct course.This community separated by a state highway had multiple entrances in the original plat design.
At some point during the development, a decision was made to eliminate one of the entrances to the community. Unfortunately, this had unintended consequences resulting in stormwater erosion taking over the landscaped lots of many of the owners. In addition to the problems associated with the modified design, each property owner began to elevate their residences, unfortunately pushing the water from their roofs, concrete driveways, and other impervious surfaces and to their neighbor's property.
This is specifically excluded under the plumbing portion of the building code, as I shared in my trial testimony in Santa Rosa County. This is one of many expert assignments I have had in regard to these claims and we continue to stay ahead of the curve on these issues.