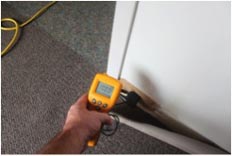 Builder liability claims are an interesting part of the expert business that is handled very differently from state to state depending on statute. The concept is relatively simple you start with a building that apparently is under some type of distress, figure out what wrong, how to restore it and how much will it cost, sometimes divided amongst several parties. On second thought, maybe it is not that simple after all. The policies that each contractor has may have exclusions; enhanced coverages or excludes the work of subs or their own employees. The statute of limitations is also different in virtually every state as well. Then add the issues associated with rights to remedy or spoliation of evidence and you have a minefield of issues. At least with a hurricane claim you only have one cause of loss unless you have wind and flood or wind and flood and an exclusion such as wear and tear or non-wind created openings resulting in damage. I guess there is not a portion of this business that is not without its complications.  If you suspect you may have a builder liability claim do not let it fester as deadlines are very stringent and vary wildly from state to state.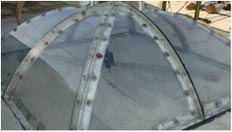 I will share with you what I know from having worked more than a 1,000 of these losses: they are complicated and make you pretty unwelcome at your local breakfast house if you are doing them in your own community. I guess that is why an "expert" is one from two area codes away and carries a laptop. Many of the tools that are used in the business are those used for the building diagnostics of a structure including thermal imaging, moisture mapping, uplift equipment, materials testing, HVAC balancing, rain screen testing and the proper application of the building components themselves. One might have all the right materials but without them installed in the right sequence it will not matter.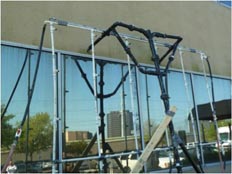 I believe the proliferation of these claims is a result of three main things. The first being there is not one person who is intimately involved with every portion of the construction. A generation ago you would hire a builder and then see him and his lunchbox everyday likely working most every trade until the building or home was complete. The second is the 1099 or subcontractor and the difficulty for a general contractor to keep a crew busy all the time. It is much easier and has less risk to hire out the job by the square foot. The third is likely the specialization of the industries and materials. You cannot expect one person to have the equipment to install spray foam insulation, a bobcat, framing guns and all of the licenses necessary to legally complete the work. I believe we may have gone too far in this direction and need to get back to counting on one person to get the job done right.
Call the Company the Pros Call for Builder Liability and Hurricane Claims
Complete General Contractors with John Minor
(850) 377 5423 | john@teamcomplete.com
Complete General Contractors, Inc. specializes in hurricane damage restoration from residential, commercial, industrial and by municipality. John Minor has worked post-hurricane sites since Opal in 1995; his experience is far reaching – from Jersey to Texas and all along the coast of Florida. The staff of Complete can meet with you to review your preparedness plan, and we will be there afterwards should you ever need us. We specialize in the actual restoration, prevention, as well as, dispute resolution of a claim. Call the company the pros choose – call Complete.
This information should not be substituted for professional legal advice; consult with your lawyer for legal advice and ask your insurance professional to discuss the details of your policy and insurance needs.