Hurricane Michael FAQs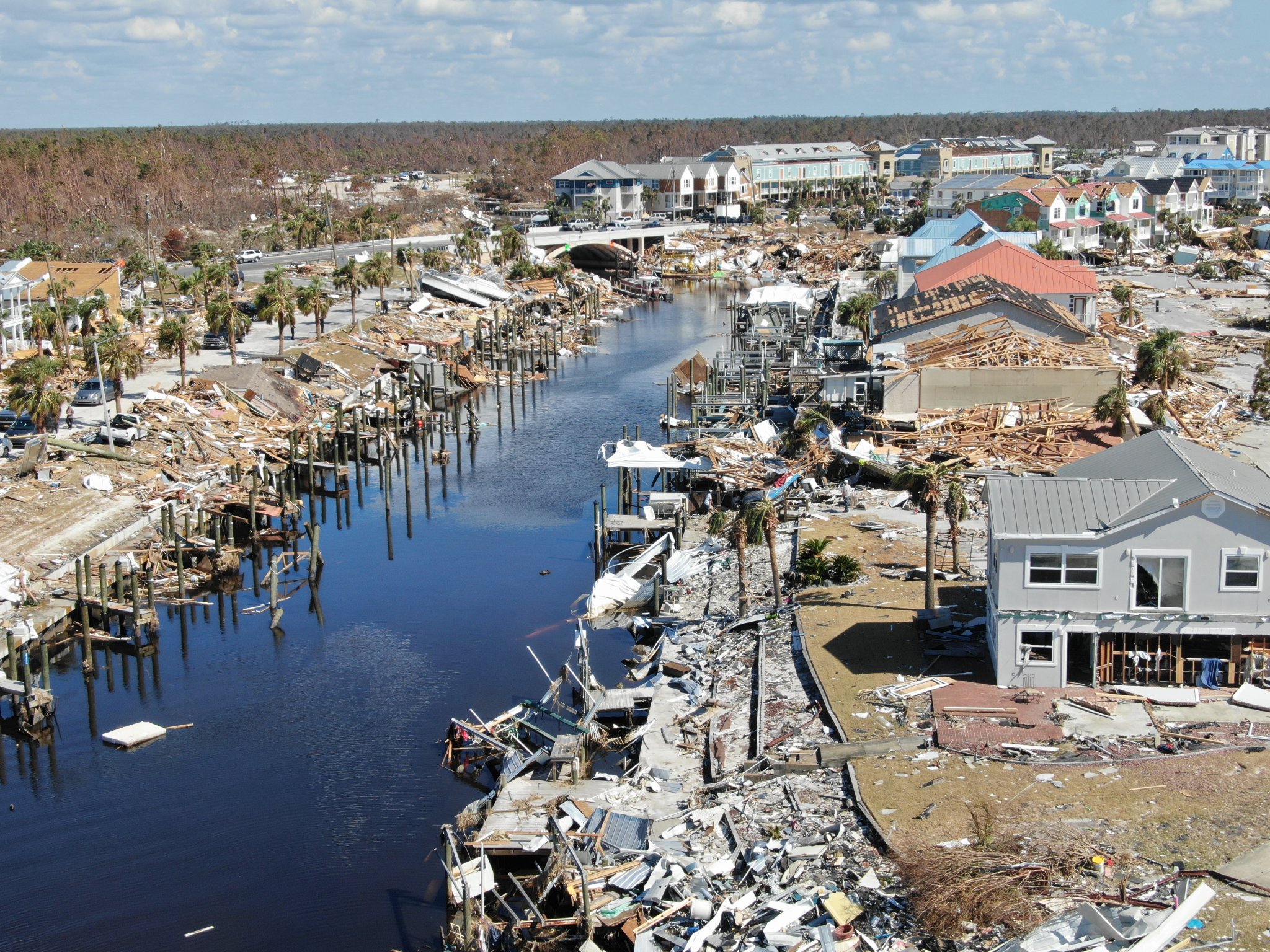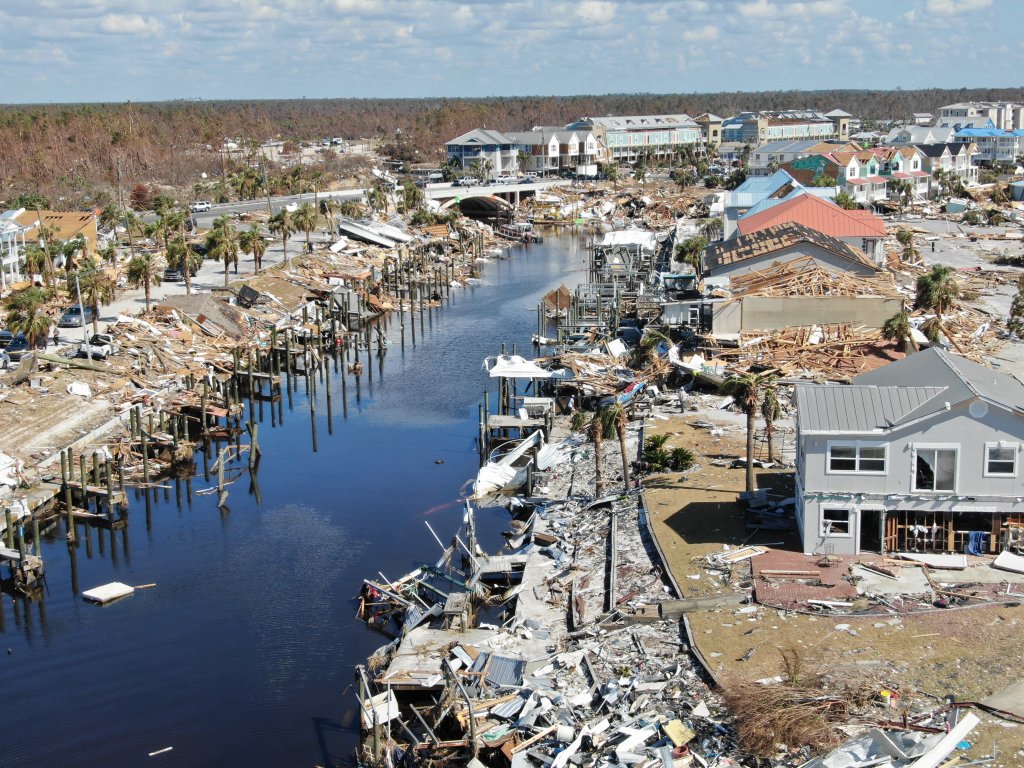 Hurricane Michael & Contractors:
There are few things that strike fears in the heart of an adult like an IRS audit or having hired a shoddy contractor. We can't help you file your taxes, but this article will make sure that you do everything that you can to vet a potential contractor before signing a contract and giving them the deposit that they so love.
Where Do I Start after Hurricane Michael Damage?
Start with Licensing! All hurricane damage construction must be completed by licensed, and properly insured or workers comp exempt, contractors according to the Florida Building Code.
In short, Florida contractors are either Certified as having a state license, or Registered or as having a county license, to be able to work in the Sunshine State. For example, our very own John Minor's license is a CGC or Certified General Contractor license. Beyond the jurisdiction identifier there is a qualification standard in general, building or residential contractor. The General license is unlimited as to size or type of construction.
So, in order to make sure that your potential contractor is licensed correctly, the Department of Business and Professional Services (DBPR) has created a website that allows you to check for big jobs to look for confirmation of licensure. Click here to check it out: https://www.myfloridalicense.com/wl11.asp. For local contractors and work in Bay County, refer to the same website.
What About Insurance?
Another way to make sure your contractor is covered to do the work that they are proposing is whether or not they have the correct and valid insurance required. Worker's comp and general liability insurance are required in the State of Florida. These coverages can be super difficult and expensive for local contractors and even worse for the ones from out of town struggling to get caught up. Let's take the types of insurance one at a time.
Let's start with Worker's Comp insurance. Worker Comp is always required except under certain circumstances in small one to three-person joint held partnership entities where the owners also self-perform and elect to be exempt. You can check the Workers Compensation Coverage Requirements here.
Remember, all employers conducting work in the State of Florida are required to provide workers' compensation insurance for their employees. Specific employer coverage requirements are based on the type of industry, number of employees and entity organization. To determine coverage requirements for a specific employer, the following information is provided by the Bureau of Compliance.
Lastly, remember to actually Be sure to check the Division of Workers' Compensation Compliance Proof of Coverage Search Page to make sure that they have the valid coverage that they say they do 
The second type of insurance that any reputable contractor should have is Liability Insurance. On every occasion, one should require at least a certificate holder or, better yet, an additional insured on any contractor's liability policy. In every substantial job, a closer look may be warranted to confirm the veracity of the underlying coverage. Look for completed operation included in any general contractor's policy for a better well-insured contractor and in turn owner.
Are There Other References to Check?
Another way to see what your potential contractor has been up to is to check the Better Business Bureau reviews at www.bbb.org
Check references of previous clients. Ask for references from the company's last three jobs and check them before you sign a contract. Use extra caution with those who are going door-to-door in your neighborhood, cold calling, or putting fliers in mailboxes and claiming to be doing work with your neighbors.
Check backgrounds, also. When hiring a company, inquire as to whether it conducts background checks on employees. State criminal checks are available through Florida Department of Law Enforcement (FDLE) at http://www.fdle.state.fl.us/Criminal-History-Records/Record-Check
What About Contracts?
Be careful that you know what you are signing when you enter into an Assignment of Benefits (AOB) contract. These agreements give special authorities and rights over the control of the policy and the claim. Citizen's insurance expands on AOB contracts here: https://www.citizensfla.com/aob Citizens insurance states that an assignment of benefits (AOB) is a contract between you and a third party – typically a contractor, roofer or water mitigation company — giving them the right to deal directly with Citizens and receive payment for your claim.
When you sign an AOB contract, you give up the right to manage your claim and ensure it is resolved timely and to your complete satisfaction. Although most AOB is not fraud, AOB fraud and abuse are on the rise.
Make sure to insist on 558 Statute adoption and include the same in agreements to allow for a mechanism in the case of a claim of defective work.
How Do I Determine the True Cost?
Talk to as many contractors as you can and gain an understanding of costs in your community. Do not be afraid to share your insurance scope and estimate and see if a contractor can adopt the scope and costs that you got from doing your homework.
Contractors cannot charge you to deal with your adjuster for you. They have to be your contractor in order to deal with your insurer and then only to explain a price or a value or scope item. This article on the Florida Dept. of Financial Services can explain further:
What About the Necessary Permits?
Make sure that your contractor secures the necessary permits and make sure they know that work has to be done according to the ICC. https://www.iccsafe.org/
The contractor and, in turn, the owner, are responsible to obtain any necessary permits or clearances for the work to be done. Unpermitted work can void insurance coverage and violate local zoning and building codes. Contact your specific building department for more information. There may be non-building code related permits such as trees, driveway, zoning or right-of-way needed. Also, know the floodplain management rules and the adoption of new flood plains and how that may affect your construction.
Do I need an Engineer too?
Lastly, on many occasions, it is necessary to hire a structural engineer to design and manage the repairs to a structure so as to confirm conformity with code and local ordinance. Florida engineers are licensed with the FBPE https://fbpe.org/ and are required to maintain strict records and have higher accountability that just a contractor. It may be a very good idea to get an engineer involved in the process.
If your potential contractor passes all of the steps above and is able to correctly jump through these hoops, then you should feel much better about hiring them to help you get your property repaired and get life back to normal again after hurricane Michael storm damage.