It's now Friday, September 14, 2018, and Hurricane Florence has arrived in North Carolina. The powerful storm made landfall at 7:15 a.m. ET near Wrightsville Beach, just east of Wilmington. Unfortunately, it's crawling very slow but whipping very fast. So instead of quickly moving past communities and towns, she's sending overwhelming storm surges during hours of destruction all the while many desperately await rescue in one flooded city alone.
For those that have decided to stay around and wait out the storm, Florence's center may linger for another whole day along coastal North and South Carolina. Already in New Bern, North Carolina rescuers had rescued more than 200 people from rising waters by midmorning Friday, but about 150 more had to wait as conditions worsened and a storm surge reached 10 feet, officials said as they told residents to wait in rooftops for rescue.
She just made landfall but already the numbers flooded in, and they didn't appear good save the lower wind speeds. By Friday morning, Florence already had knocked out power to over 500,000 customers in North and South Carolina. She's forced 25,000 people into emergency shelters across the Carolinas along with cancelling over a thousand flights across the Eastern seaboard.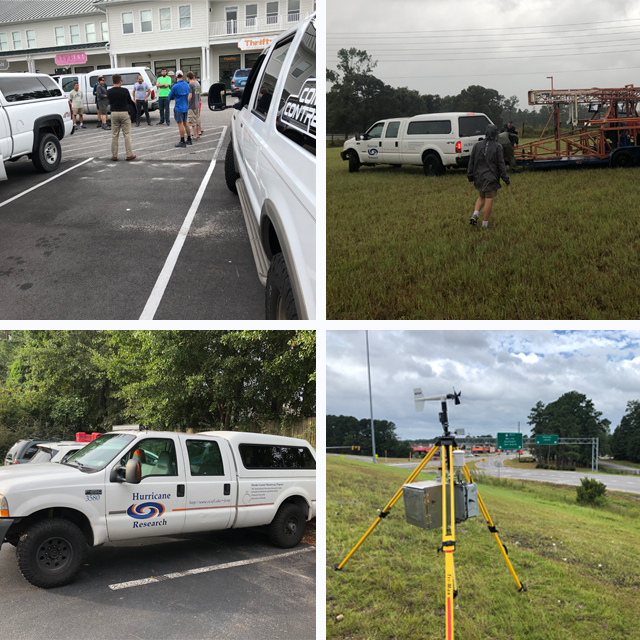 Freshwater flooding classified by the weather center as "catastrophic" is expected over portions of the Carolinas. The center went on to say, "On the forecast track, the center of Florence will move further inland across extreme southeastern North Carolina and extreme eastern South Carolina today and Saturday."
Florence will then move generally northward across the western Carolinas and the central Appalachian Mountains early next week. Gradual weakening is forecast later today and tonight. Significant weakening is expected over the weekend and into early next week while Florence moves farther inland.
As the storm slowly churned toward shore, people who chose not to evacuate got caught in the floodwaters. They tried desperately to return to their homes as the Neuse River overflowed its banks. The North Carolina city of New Bern's emergency management tweeted to its residents early Friday morning, "We have 2 out-of-state FEMA teams here for swift water rescue. More are on the way to help us. WE ARE COMING TO GET YOU."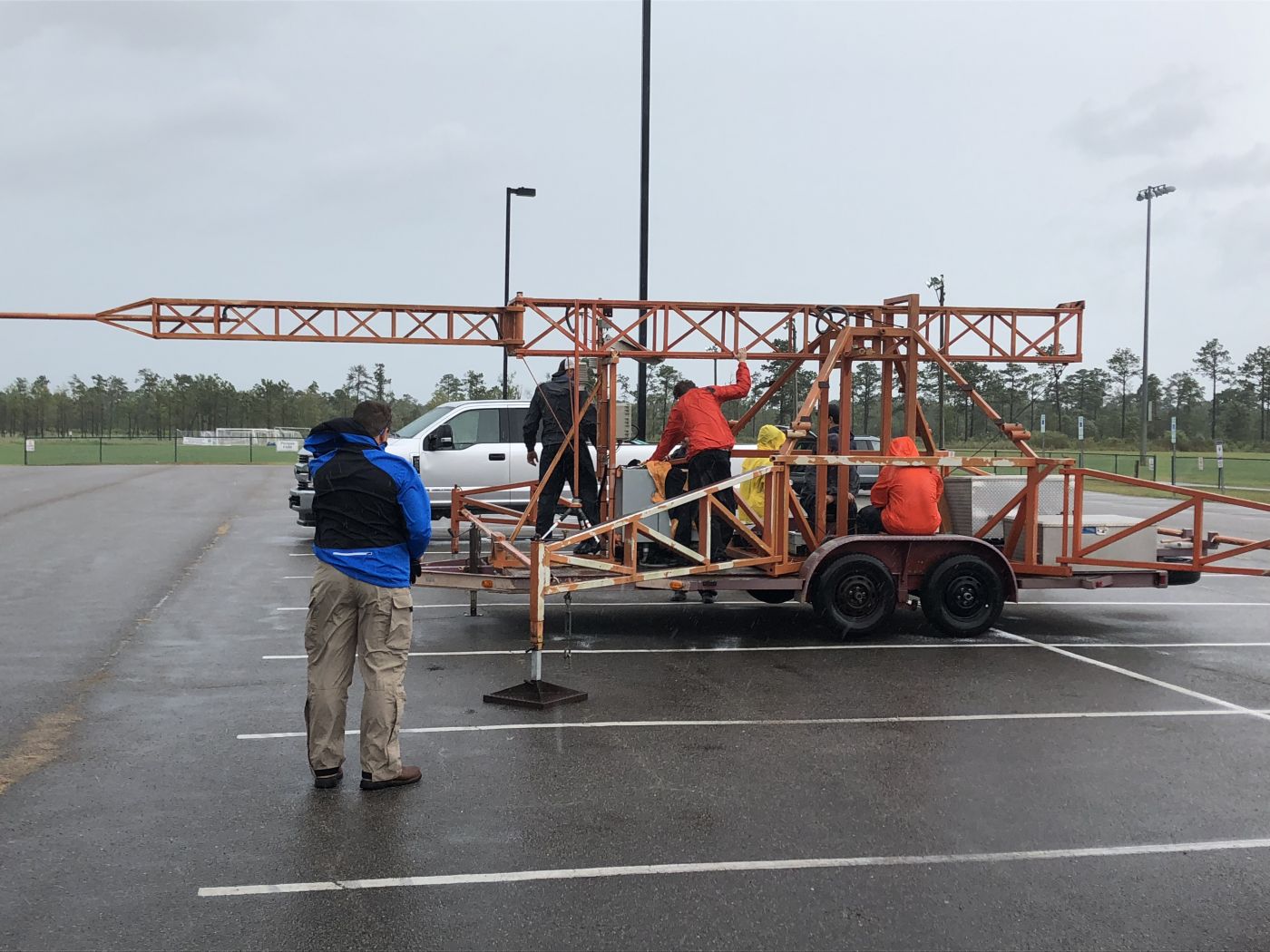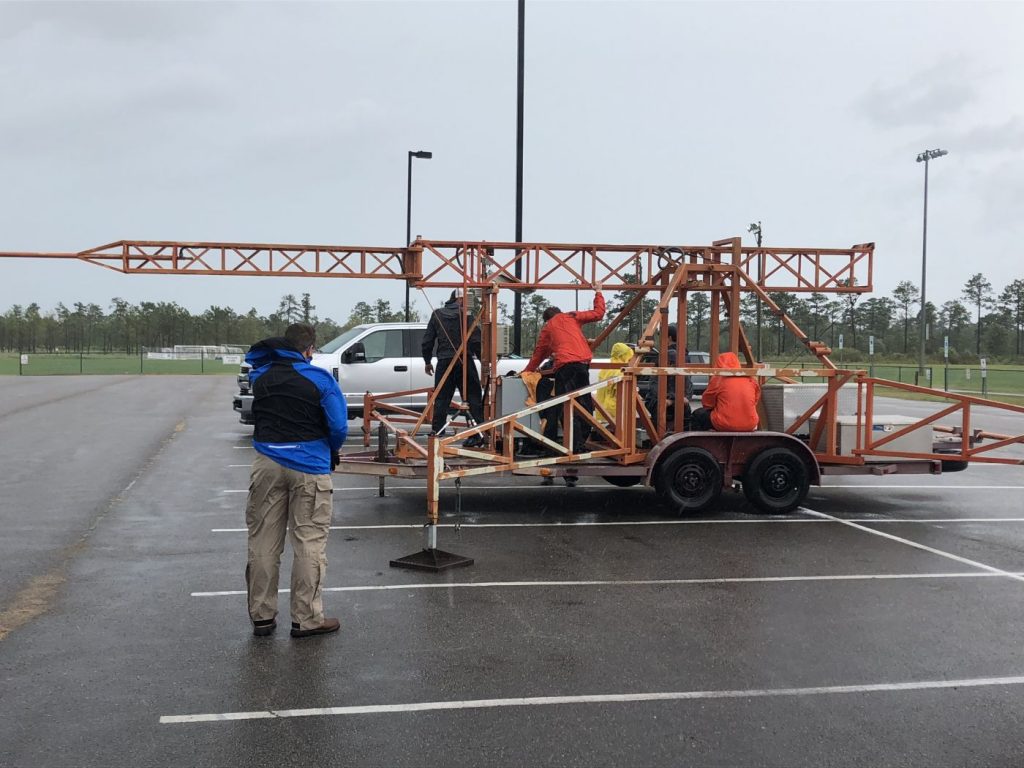 The people of New Bern residents were making calls on 911 but with 911 being down they shifted focus to social media. "CBS This Morning" 911 calls in his town were being answered and the "system is up and working." Said Lt. David Daniels of the New Bern Police Department.
As history goes this could be a record-breaker for North Carolina as Florence could deliver the hardest hit the state has seen in more than 60 years. Hurricane Hazel hit the state but it was way back in 1954. "Hazel stands as a benchmark storm in North Carolina's history," said Jay Barnes, author of books on the hurricane histories of both North Carolina and Florida. "We had a tremendous amount of destruction all across the state."
Gov. Roy Cooper warning of an impending disaster: "The worst of the storm is not yet here but these are early warnings of the days to come," he said. "Surviving this storm will be a test of endurance, teamwork, common sense and patience."
Cooper requested additional federal disaster assistance in anticipation of what his office called "historic major damage" across the state.
Hurricane Florence has made her appearance known dropping ocean water all throughout the coastal streets of North Carolina towns unlucky enough to be in her path. She's left tens of thousands without power and forecasters say conditions will only worsen as the hulking storm marches inland. The weather and Florence's effect are expected to last throughout the upcoming week. Heavy rains and flooding are expected even though the storm will weaken considerably as she makes her way across the southern states.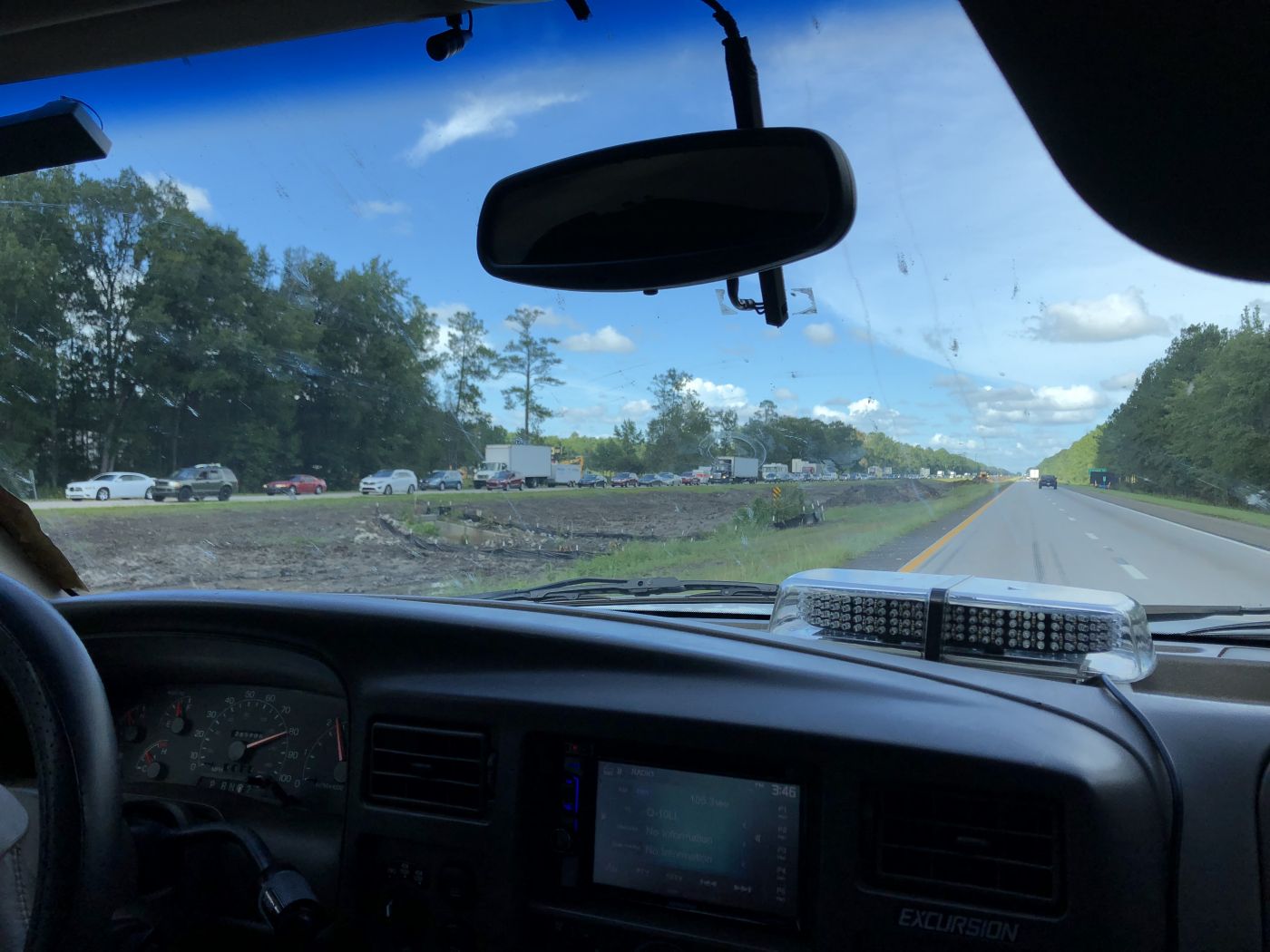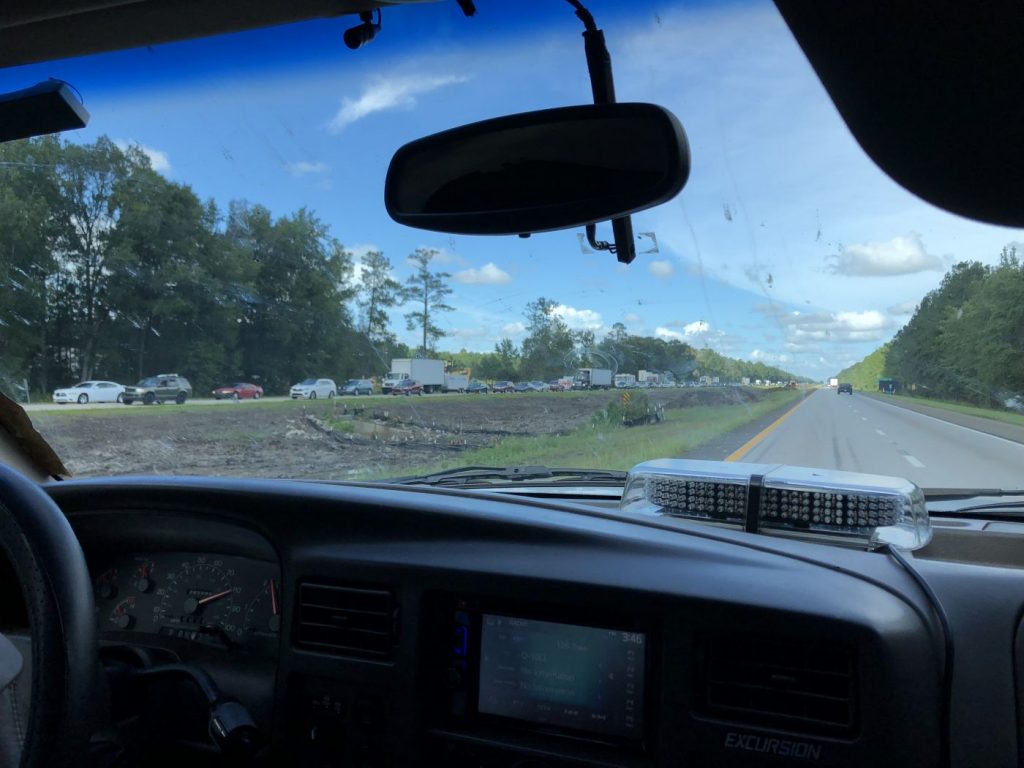 Even the prisoner population was affected. As many as 300 inmates were moved to other facilities stressing the already spread thin corrections officials. Officials said some 1.7 million people in the Carolinas and Virginia were warned to evacuate, although emergency services can never tell many actually did. Ten million homes throughout the area were under warnings for the hurricane or tropical storm conditions.
A hurricane warning is also in effect from the South Santee River in South Carolina to Bogue Inlet, North Carolina. The Pamlico Sound in North Carolina is also under a hurricane warning. A hurricane watch is in effect from Edisto Beach to the South Santee River in South Carolina.
Hurricanes are completely unpredictable and it's anyone's guess as to which way Florence will go. But regardless of her trajectory none of us should take this historical storm lightly.