Although Hurricane Florence's and her rainfall is gone, the destruction it has caused isn't over yet. Not even close…
North Carolina farms lost an estimated 5,500 pigs and 3.4 million poultry birds, according to officials.
More than 800,000 power outages have occurred in South Carolina.
More than 2,600 National Guard men and women are deployed across the state.
Rivers continue to rise in South Carolina and will continue throughout the week, according to the state's Emergency Response Team.
South Carolina cotton farmers were also hit hard. The soaked and flooded ground has destroyed peanut crops, hemp and cotton farms throughout the state.
Over a hundred thousand evacuees have been asked to stay away from their homes, as rivers continue to rise, as flooding continues throughout North and South Carolina.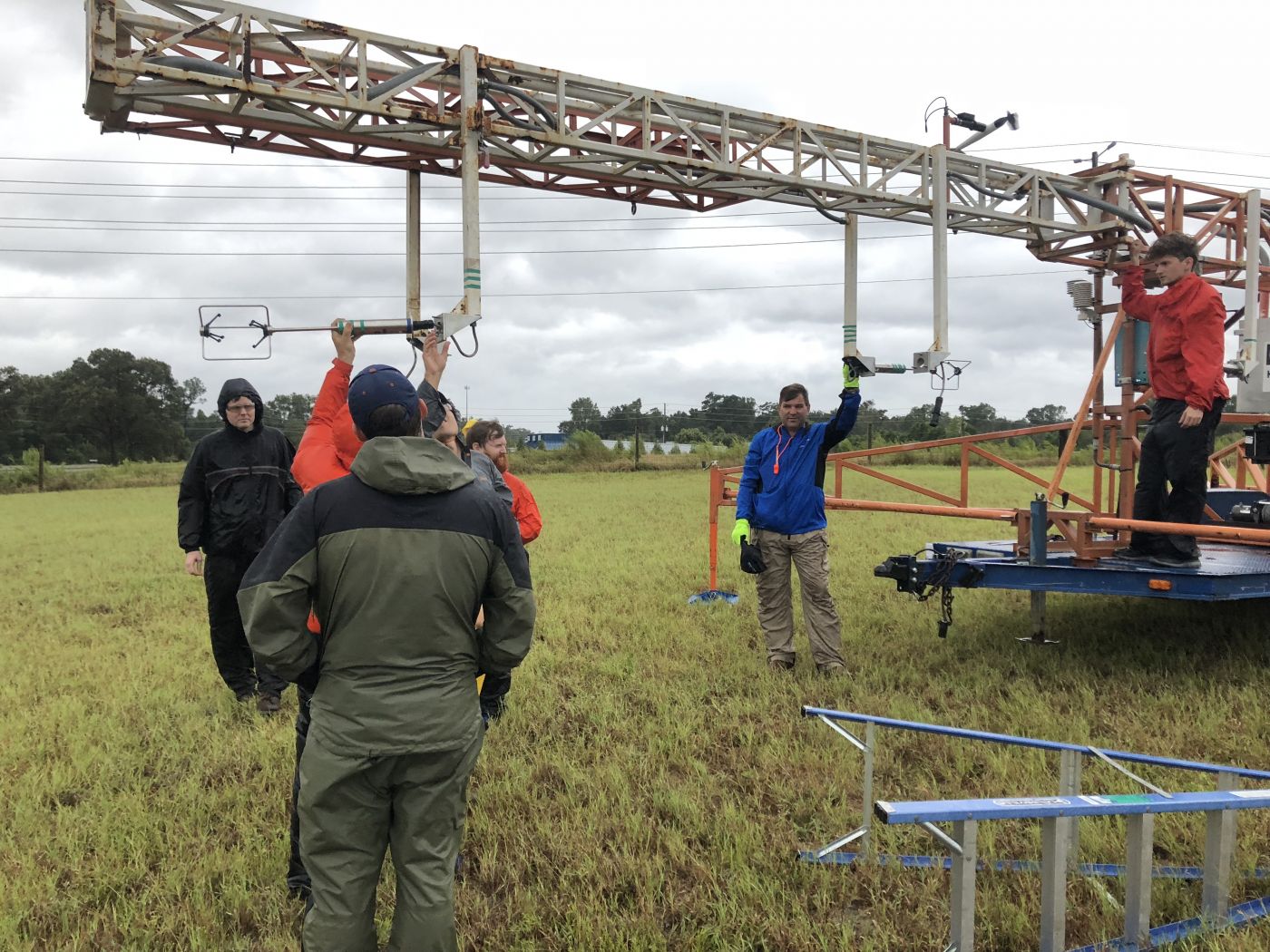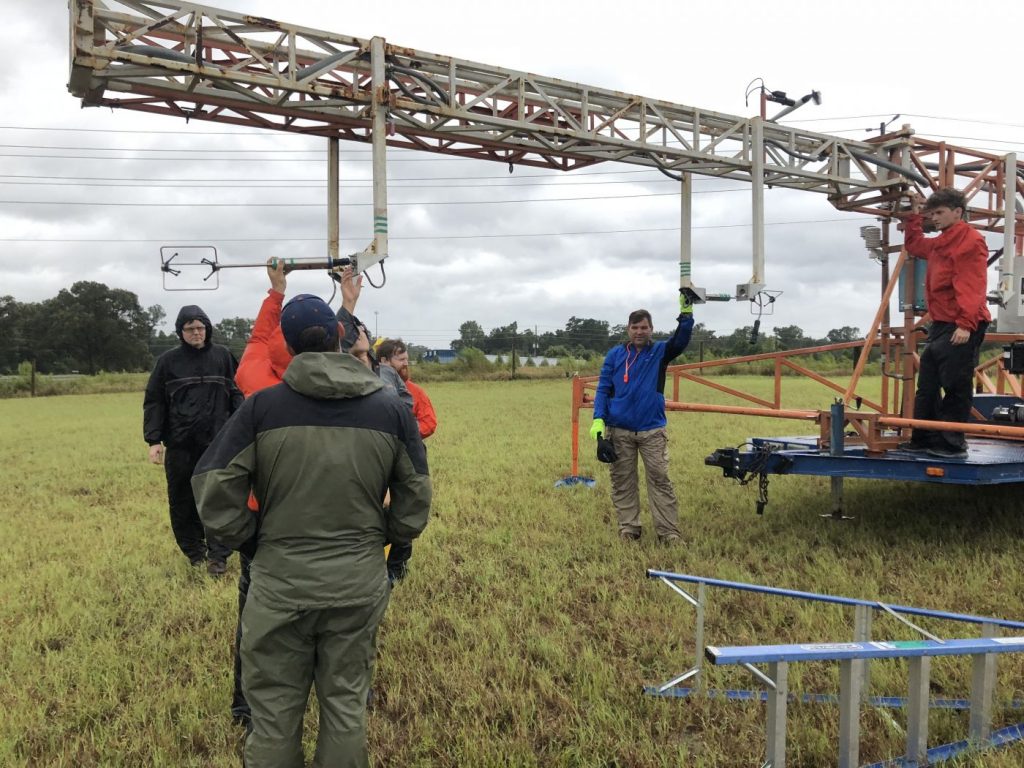 President Trump stated that the federal government will be doing everything needed to bring quick recovery. "America grieves with you and our hearts break for you," Trump said. "God bless you. We will never forget your loss. To all those impacted by this terrible storm, our entire American family is with you and ready to help. You will recover."
President Trump spoke with federal and state officials and stated that the whole nation mourns with the families affected, including those of the 36 or more people killed by Hurricane Florence. The President also commended the first responders for their monumental efforts both in the past few weeks and going forward.
"We've got a long road ahead in the days, in the months and even years ahead to make sure we build back." North Carolina Gov. Roy Cooper stated.

"John Minor and Matt Miller of Team Complete prepping for Florence winds and rain while setting Storm Trackers along the East Coast with the University of Florida Hurricane Research Team. September 16, 2018"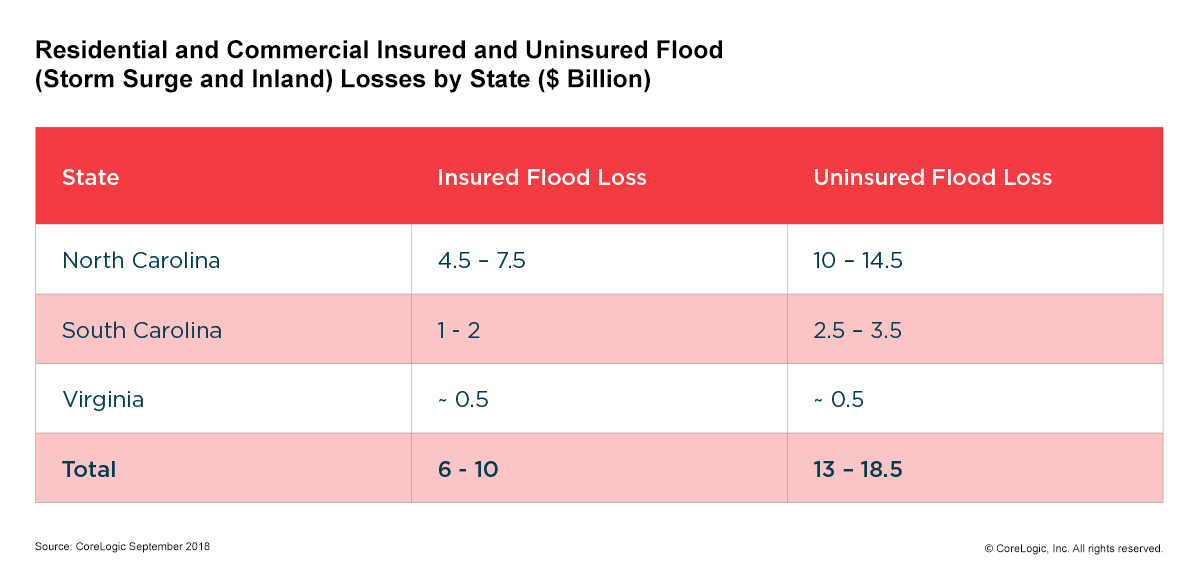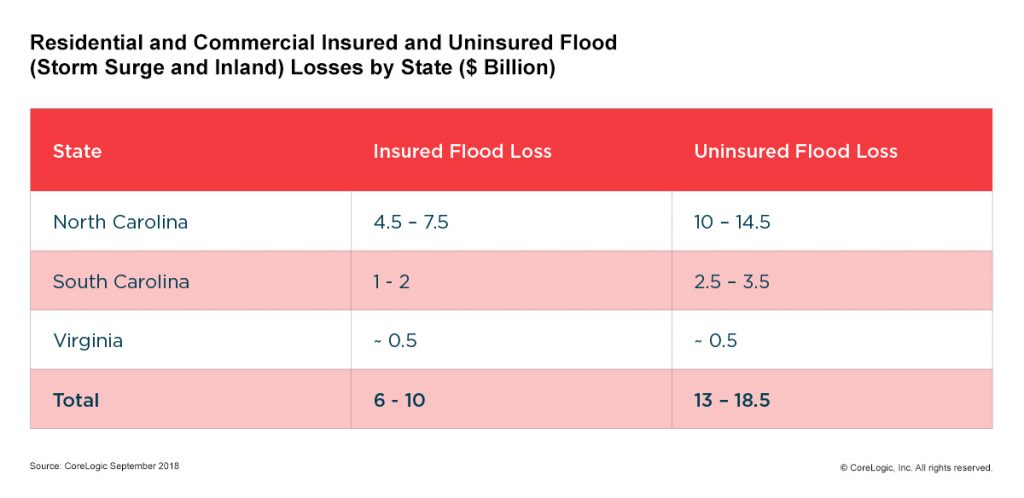 Florence slammed into the North Carolina coast last week as a Category 1 hurricane. It has killed more than 35 people so far. Moreover, over 170,000 businesses are still without power, and 800 roads have closed across North Carolina. Among the casualties of the storm are two detainees who died in South Carolina floodwaters, in a Horry County Sheriff's Office transportation van that was caught completely off guard by the floodwaters.
Wilmington happened to be at center of Florence's destruction. Rainfall totals of more than 26 inches submerged a huge part of the city. More than 85 inches of rain
have fallen so far in Wilmington. The city gets only around 42 inches in all nine months of the year, on average. Wilmington has consequently been cut off from the rest of the state and is slated to have the wettest year it has had in 140 years.
Governor Cooper warned residents not to go back home. He asked evacuees to stay where they are and not return home just yet. He warned residents that although the rain seems to have stopped for now, the flooding danger is far from over. Be believed that evacuees from Brunswick and Lender must especially not go home yet.
"To the approximately 10,000 people staying in our shelters and the countless more who are staying with friends and families or in hotels, I know it was hard to leave home and it's even harder to wait," Cooper said. "Please … do not try to return home yet."
Parts of I-95 will be closed till the Lumber River has dropped to at least below twenty feet. Residents in Lumberton scrambled to plug the levee system.
The city's deputy, Corey Walters, said that the river might drop to a sufficient level in a week. However, since the official river gauge stopped working a few days ago, it's currently impossible to determine just how deep the Lumber River is.
Toward the coast, Brunswick County seems to be an active tough situation. Although many residents were outside enjoying the beautiful weather, the water level is already three feet higher than normal. Officers have gone from door to door in the Waccamaw River floodplain areas. Their aim is to urge residents to stay ready in case of an emergency and consider evacuating immediately. As for South Carolina, the situation seems like it's going to get tough ahead of the expected cresting of rivers. Floodwaters have risen and then receded in Conway, South Carolina. A second cresting is expected in the near future.
President Trump believes it's currently the "calm before the storm" in South Carolina. "You're going to have a rebuilding process, and we are behind you from day one," Trump said.
City Administrator Adam Emrick stated: "We are cautioning everyone not to be overconfident … The water is going to come back up."
City officials want to ensure that everyone gets sufficient time to evacuate if the waters continue to rise and crest at the levels that have been forecasted. They also want to warn people not to get too complacent as they've witnessed the rainfall stop, and then try to get back home.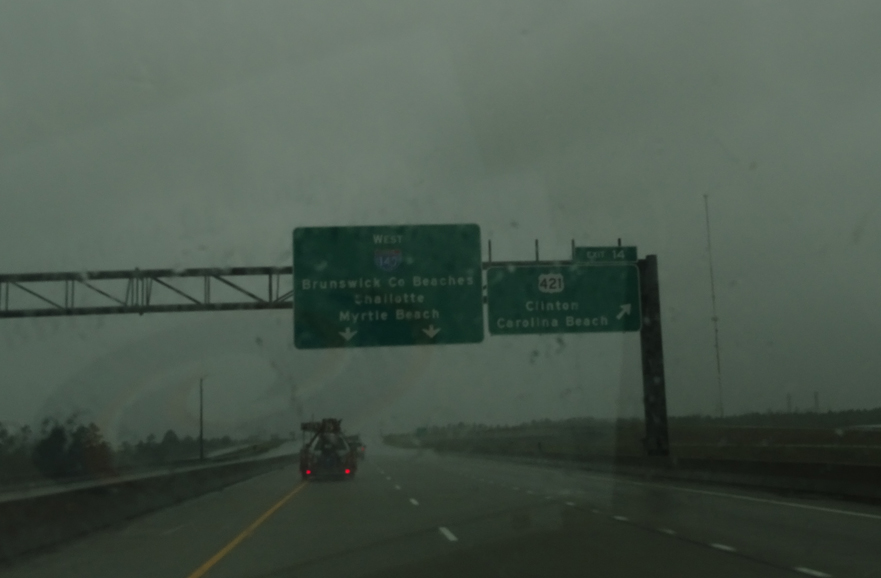 The swollen rivers have also put Fayetteville City in danger. City manager Doug Hewett stated that the residents might get too complacent as the rain has some to an end – and consequently try to go back home, which is dangerous. Over 12,000 residents could be harmed if the river rises at the same pace. Cape Fear River might crest to its highest level ever, over 62 feet, by the next week.
While we at Complete agree with much of USA Today's analysis, our twenty-plus years in the industry lead us to believe that the wind damage will be much higher. The increase in damage is not necessarily because of the additional structural damage but because of the time these structures spent without power and by the time it rained there was wind allowing the leaks to get worse. That coupled with no one around to make necessary repairs will push the damage claims higher.
Having worked the last 2 decades of storms to hit North Carolina from Bertha to Fran to Bonnie, Flo, Isabel, and now Florence, we have seen it all. And as a home or business owner you must remember you will be dealing with Lots of wet interiors with very light exteriors subject to damage.
While cleanup, recovery and some rescues are underway state representatives caution that five gauges stationed along rivers throughout North Carolina still show major flood stages while another five gauges show at least moderate flooding. So according to the National Weather Service residents should still remain cautious and vigilant in regards to fast-moving floodwater danger. Cape Fear River which runs throughout was expected to stay at flood levels throughout this entire week.
Officials know that a ton of work remains in the recovery efforts. Immediate recovery efforts must be made immediately if the damage is to be controlled. Crews must continue working in order to restore power, reopen roads, restore medical services and contain hazardous materials. It is only with consistent and urgent assistance from the government that the region will be able to recover from the impact of Hurricane Florence, and get back to normalcy.
Citations: