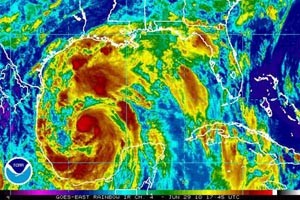 The National Flood Insurance Program (NFIP) receives an extension of approval as Hurricane Alex made landfall just south of the Texas border…
Last week, the U.S. Senate approved a temporary reauthorization of the National Flood Insurance Program until Sept. 30. The reauthorization of the National Flood Insurance Program (NFIP) is retroactive to June 1, the date the program was halted. The unanimous Senate vote sent the measure to President Barack Obama for his signature. The House had previously approved reauthorization.
Once President Obama signs the bill into law, the NFIP should return to normal operations, according to the Independent Insurance Agents & Brokers of America (the Big "I"). Also, since the extension is retroactive, any new policy applications or renewals that were signed and submitted during the hiatus will be effective from the date of application or, in the case of waiting periods, the waiting period will start from the date of application. The Big "I" said that while the resumption of the program is welcome, the spring lapse — the third time this year it has been forced to halt operations– has caused difficulties for homeowners and small businesses. For more information…
Control + Click: http://www.insurancejournal.com/news/national/2010/06/30/111206.htm#ixzz0sMnPYzKo
In the Event of a Declared Flood… FEMA Sets Guidelines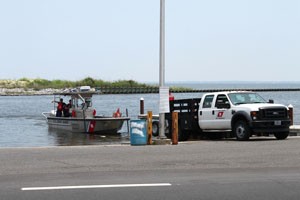 The Federal Emergency Management Agency has clarified that in the event of a declared flooding disaster, National Flood Insurance Program coverage will apply even if oil from the British Petroleum deep well blowout in the Gulf of Mexico is mixed with flood waters.
The NFIP will bill BP for reimbursement for any claims it pays for covered properties affected by flood waters mixed with oil from the BP spill. In a memorandum issued to insurance industry Write Your Own flood program particpants, James A Sadler, director of Claims for the NFIP, said that oil in flood water is not a new development for the flood insurance program. However, in order for coverage to apply there must first be a definitional flood as described in the Standard Flood Insurance Policy (SFIP). Damage caused by the oil in flood waters is covered subject to the provisions of the SFIP; other stipulations provided in the memo include: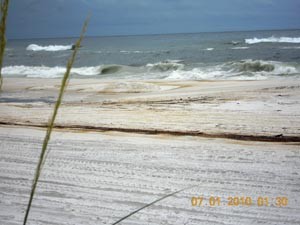 Coverage for commercial buildings and contents must be purchased separately and the limit for damage caused by pollutants is $10,000.
Homes and contents are covered up to the policy limits.
NFIP only pays for direct physical loss by or from flood.>
Condominium contents are covered to the policy limits.>
Damage to ground, soil, or land caused by flood, oil, or flood water mixed with oil is not covered.
The cost of complying with any local or state ordinance including one that requires special removal methods for oil is specifically excluded (certain floodplain management mitigation requirements are exceptions).
There is no coverage for testing for or monitoring of pollutants unless there is a law or ordinance requiring it.
If the policyholder makes any claim against any person who caused the loss and recovers any money, the policyholder must pay FEMA or the WYO back first before the policyholder may keep any of that money.
Source: FEMA : http://www.insurancejournal.com/news/national/2010/06/09/110584.htm#ixzz0sMngxzk7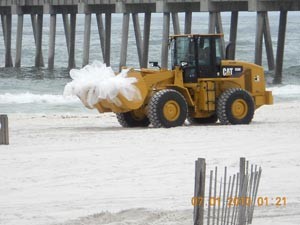 "It seems that what was referred to as 'flood' is covered except for where it is not [pollution]. My take is that this statement identified that the claims will be paid as they always have which does not include the use of hazmat certified demo crews. Additionally, it shares that land is not covered. Land and/or shore restoration is going to likely be a bigger issue especially in a smaller storm that only causes limited 'flooding'. I can't even imagine the result if there was a big storm pushing significant amounts of oil into occupied FEMA elevation-compliant occupied spaces. I know that NFIP will do the best that they can but there comes a point in every policy where hard decisions must be made. I think this question begs further analysis by folks higher on the pay grade than a general contractor from Pensacola." – John Minor
John Minor is a licensed general contractor, insurance appraiser and umpire with HAZMAT certification under Title CFR 1910.120 (OSHA HAZWOPPER).
Complete General Contractors, Inc. specializes in hurricane damage restoration from residential, commercial, industrial and by municipality. John Minor has worked post-hurricane sites since Opal in 1995; his experience is far reaching – from the Carolina's to Texas and all along the coast of Florida. The staff of Complete can meet with you to review your preparedness plan, and we will be there afterwards should you ever need us. We specialize in the actual restoration, prevention, as well as, dispute resolution of a claim.Call the company the pros choose – call Complete.
This information should not be substituted for professional legal advice; consult with your lawyer for legal advice and ask your insurance professional to discuss the details of your policy and insurance needs.