Windstorm Insurance Conference Orlando 2020
Pulling the dumb end of the tape will make you a lot of friends over twenty years, many of mine will be in Orlando next week for the 2020 Windstorm Insurance Conference.
I am very pleased to be returning this year as a platinum sponsor of WIND and want to commend our outgoing president Rick Tutweiler for his excellent leadership and positive presentation of our group of professionals. He, the board, and Michelle Griffin have done many great things this year to build the community of WIND and they have also been active, up close, and personal in their dedication to sharing with the people affected by Hurricane Michael. That storm, like so many events that we see in our industry, took the life out of a region and set it on the ground. We are proud that WIND, led by Michelle and Rick, is there in our mutual name to lend aid to a region that must be saved and that is worth saving. The panhandle of Florida is not like many other places – it will not ask for help, but it will slowly and deliberately pick itself up from the floor, and I am thankful we are a part of that effort. Please follow this link to donate … we can assure you that these good folks will appreciate it.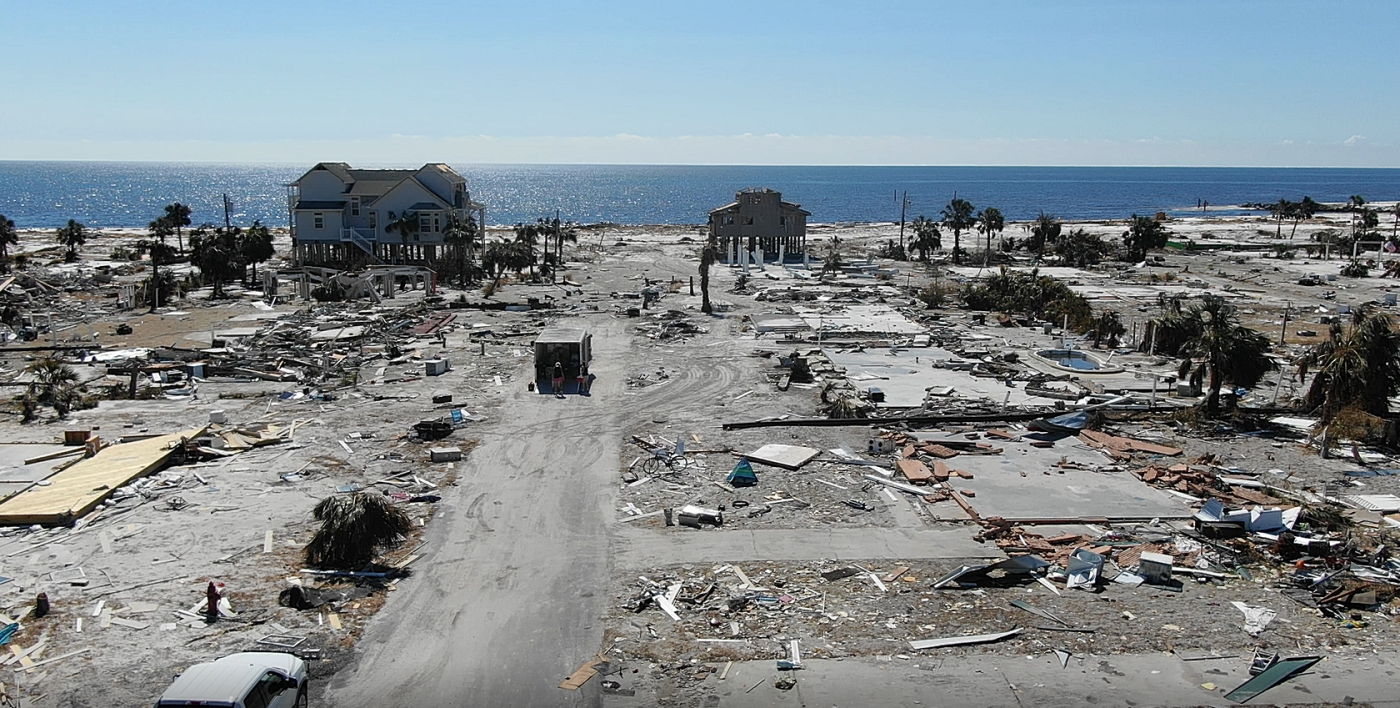 The conference this year is in Orlando and Team Complete will be defending our TopGolf Windstorm Championship on Monday the 27th. The bus leaves the hotel at 11:30 and the event calendar can be found here. Last year we took the cup from a challenging field of competitors. We have determined internally at Complete that indeed this year we intend on retaining the cup, and the high awards and prizes that go with this type of really, famousness. We have been told that a previous WIND president is planning to block our domination of the leaderboard and we say "Bring It, Sunshine! Bring it!"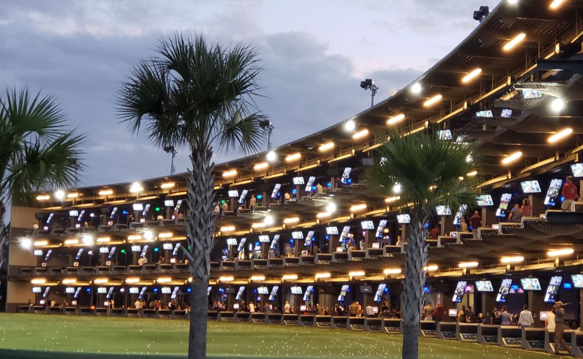 Classes and the mix in the hall are the real reason we come to WIND and as I hear the testimonials on "Where WIND has taken me", I realize it is the human component that draws us all in. Most of us in this business are out to help – and our people work harder and we do something that is worth it. The selection of industry we all made is not by chance, it is because people in this business want to help others, we want to connect, we want to look someone in the eye, and make a difference.
WIND impresses all those who attend. Here is an example from a recent attendee, Pat McCrink, who describes why he attends the WIND Conference and "Where WIND has taken me."
I hope that a person considering WIND will come on out, stop and shake hands to make friends, load swag into a bag, and stamp coupons – but really just come out to your community. The nature of the Windstorm Insurance Conference is that it encourages civil exchange of ideas between professionals to make our lives better. The conferences typically will focus on a particular issue with professionals that may end up on the opposite sides of those arguments in the field and allow them to present the front and the back sides of these complex positions.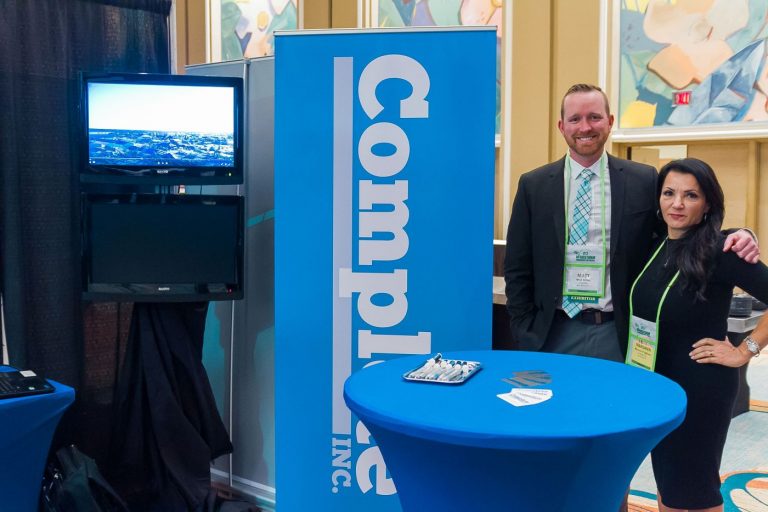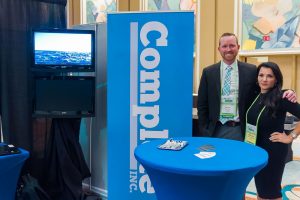 "Small thoughts fit easily into a closed mind, but big thoughts require an open one" – Roy Williams
We highly recommend the WIND Certifications, but they are wildly popular and always booked up well in advance, so if you missed them this time, make sure you get in early for 2021. If you are looking for a great session this year, please check out the Appraisals & Amounts in Controversy: New FL Legislation and the Insurance Industry, on Tuesday at 1:15pm or Wednesday at 1:30pm featuring Erin Dunnavant, David Terry, Dennis James, and John Koenig.
So, after all these years both for WIND and Complete – we are really pleased with our booth set up and we hope you will come check it out or set up next to us and we can be trade show neighbors. This is not to suggest that our go-to conference pack of the last 20 years consisting of 2 plants from Wal-Mart bought the night before (and left after the event with housekeeping) along with a job site sign, a little swag, and a good story is not plenty enough to stand out at WIND – it is. Ours is an industry of stories, and I urge you explore the capacities and the characters of the vendors and exhibitors that are the people who represent WIND. We are at Booth #8, look for the thermal image and come by for a good story.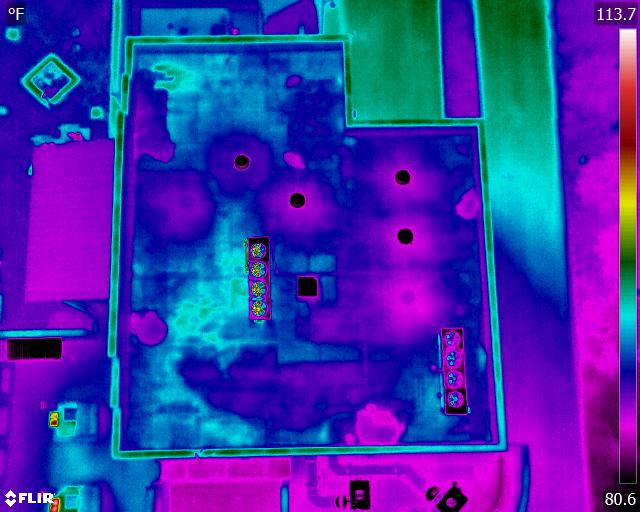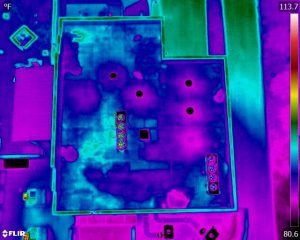 Complete is a licensed general contracting and forensic engineering company serving the smartest insurance company professionals in The World. We keep a team of Meteorologists, Engineers, General Contractors, Floodplain Managers, Plans Examiners, Thermographers and Drone Operators busy resolving the problems our clients task us with – That is what we do.