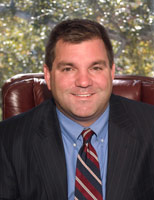 Complete Inc. is a licensed general contracting, construction consulting, and appraisal/umpire claims firm serving the United States from its home office in Pensacola, FL. Providing industry-leading expertise and project management, Complete is dedicated to the formation of lasting client relationships and solutions. With its core values of trust, integrity, and being responsive to client needs, Complete is a true leader in the industry.
Founded in North Carolina in 1997, the goals of starting Complete go back to John's days working with his father on construction projects. One of John's favorite sayings, "I grew up with one arm longer than the other from carrying my dad's toolbox," sums up his childhood learning how things should be done right the first time, every time. And that ethos has become the foundation for Complete as a company.
Complete provides services to home owners, businesses and governmental agencies as well as clients in the insurance and legal industries. By establishing a reputation for thoroughness and reliability, Complete has come to be respected as a leader in construction, appraisal, and alternative dispute resolution services.
---
Services we provide:
Construction – Complete is a licensed general contractor providing repair and restoration of damaged properties, as well as new construction for residential and commercial projects.
Insurance Claims Appraisal – John is a licensed appraiser serving in the formal alternative dispute resolution process included in most residential, commercial and industrial insurance policies. With our years of experience in appraisal and a lifetime spent on real construction projects, Complete can conduct thorough appraisals and accurate restoration cost estimates to eliminate delays and impasses on insurance claims.
Insurance Claims Umpire/Neutral – John serves as a neutral umpire privileged to be a part of the resolution of complex and difficult property insurance claims.
Expert Witness – Complete provides expert witness services for cases involving construction defect or damage due to natural disasters.
Diagnostics – Visible water intrusion damage is usually the end result of a chain of issues related to storm damages or construction defect. Complete utilizes best-in-the-industry tools and reproducible techniques for documenting conditions on damaged structures.
Complete provides the expertise to uncover the source of a problem and outline exactly how to restore your property and prevent future issues. Call Complete today to see how we can take care of the details so you can get back to taking care of business.