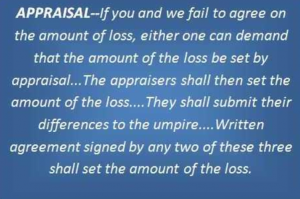 Every condo or commercial claim has a lifecycle with a beginning and an end; some claims efficiently get from date of loss to agreement. Some do not. This article is about the large loss problem claims, the ones that just have not settled for whatever reason. Some of these are floating along in Panama City after Michael or Marco and Naples following Irma and it is time to close them down.
On some occasions, it is the complex nature of the damage maybe windows or flat roof systems that were not agreed to be damaged or the big dollars that are right behind the agreement. Sometimes it is one of the parties that got in the way of an agreement sometimes that person is the owner, an insurance adjuster, sometimes a tenant and on some occasions, it is the public adjusters. It really does not matter where the train jumped the track but if the facts of the loss allow the appraisal process 18 months and years out is an ideal time to move these into an alternative dispute resolution process that works.
Appraisal does not care how the problem got there it just cares that is it time to appraise. Appraisal has been a method of alternative dispute resolution for hundreds of years JM article of history of appraisal and has resolved claims quickly and efficiently for that time period. Appraisal is not a continuation of the adjustment and it is not litigation. It is an opportunity to get in proper experts with a fresh perspective and an interest in getting claims resolved. The appraisal process can be a tremendous benefit to HOA, property managers and insurance company claims managers that want the fastest most efficient and cost-effective method of resolution.
The appraisal process is available in both commercial residential and municipal policies. I have been successful resolving claims thru appraisal for decades including being the appraiser for school districts commercial buildings, insurance companies and as the federally court appointed umpire on these affairs. These large losses are ideal for resolution on the appraisal process when the appraisers selected have the capacity to handle these large and complex claims. For a property owner it is similar in its benefit. Some claims need the face to face on site inspection to get down to the nature of the damage or the heart of the claim.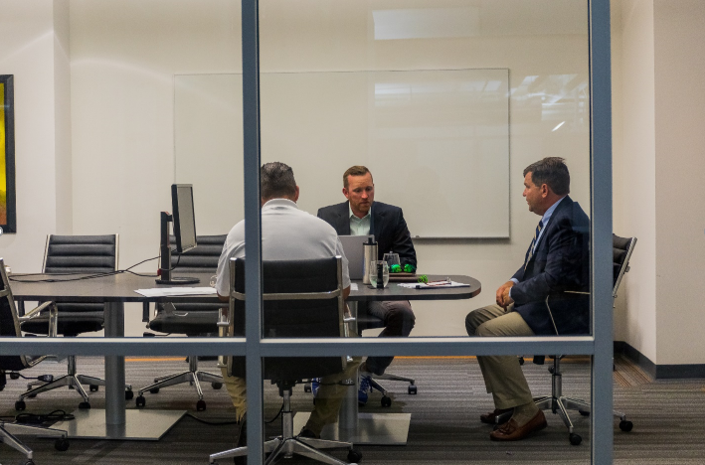 We have the technical capacity to understand and document the damages the experience in gulf coast construction costs to support real values and the backbone to not back down from a fair scope and value.
Call or email John Minor @ Complete about large loss claims disputes.
Read More From John Minor
Hurricane Harvey – 4 day up the creek – John Minor, CFM
Hurricane Harvey & Back: 4 Days in August: My Experience – John Minor
La. Supreme Court Decision – Attached – John Minor, Expert – Hurricane Gustav V Construction Defect