Since 1997 Complete, Inc. parent corp and Complete General Contractors, Inc. FL has been a leader in general contracting, construction consulting, and insurance appraisal & umpire services across the south east and Texas. In 2018 Complete added engineering to our suite of services to better serve our clients in the resolution of difficult hurricane damage or builder liability claims.
Our dedicated professionals bring years of technical expertise to every project to push your problem and the facts through. Our commitment to clients has been a pillar of our position as a service-driven leader in our industry. When you need a team who knows how to navigate the difficult road from disaster to normalcy, from impasse to agreement, give us a call.
Complete, Inc. Management Team
---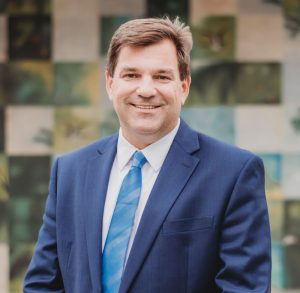 John G. Minor, CGC, CFM, is a large loss insurance appraiser, umpire and expert witness as the president of Complete, Inc. His goal is to review your issues and use experience, training, relationships and specialized knowledge to guide his clients through the difficult challenges of property claims.
Mr. Minor is a third-generation contractor and has committed his career to the understanding of building failures for his clients. Complete serves the country out of Pensacola, Florida, and is a licensed general contractor in multiple states. We use our year of experience to understand what your issues may be and how best to resolve them successfully.
In addition to managing the business of Complete, John Minor teaches classes on restoration, appraisal and construction defect to a variety of clients through Lorman Education Services, the National Hurricane Conference and other professional trainers. These classes are offered to attorneys, adjusters, and construction industry professionals and provide CEU credit hours.
Mr. Minor has been involved in the successful discharge of hundreds of million of dollars as an expert in property claim lawsuits and disputes. His work is throughout the country and Mr. Minor has served both by the plaintiff and defense for a fair appraisal of the issues at hand.
Complete provides restoration services for the policyholders, insurance companies, counsel, and business owners throughout the Southeast as forensic engineers and construction consultants.
Download a PDF of John Minor's entire curriculum vitae
---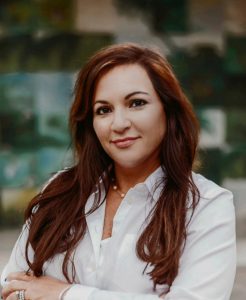 Gina Minor has a long history in the insurance claims industry. Her first stint was with Progressive Insurance when it was still a small business insurer. Gina flourished with the company and received many prestigious designations and accomplishments while at Progressive. She obtained licenses as an insurance underwriter, agent, and adjuster. Having been an associate of the year during a ten year tenure.
Her next job was at Foundation Health, a large heath services corporation, as a contract negotiator. There she mastered how to develop relationships and negotiate compensation packages with large physician groups. Gina was very successful in this endeavor and again was named as associate of the year out of more than 1,000 employees.
Gina serves an integral role at Complete with big business approach she brings to the team. Her experience in claims and negotiating multi-million dollar contracts have gone a long way at Complete. Gina and John Minor have been married for 20 years and are the proud parents of Adam, Grace and John Jr. (Jack).
---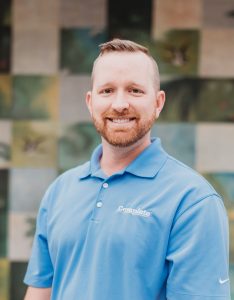 Matt Miller began his career at Complete in 2015 as a Project Manager, learning the ins and outs of the insurance claims industry as John Minor's right-hand man. As a graduate of Florida State University's College of Business, John saw professionalism and acute attention to detail as traits that could contribute to successful outcomes for his clients. In his first year Matt acquired Xactimate and WIND Appraiser certifications, and more importantly gained invaluable experience in the field – walking 3.2 million square feet of commercial flat roofs and leading multiple teams daily on roof and interior hail damage inspections.
The roof inspection process has evolved with technology, and so has Matt as he has acquired both FAA 107 Remote Pilot and ITC Level 1 sUAS Thermography certifications, and serves as senior drone pilot at Complete, directing multiple inspection teams daily through the process of aerial wind damage assessments from Hurricane Michael. In addition to leading the drone operation, he also has a vital role in reviewing and finalizing CGC reports before submission to our clients.
When he isn't deep into an Xactimate estimate or at the controls of a Mavic 2, Matt enjoys time on the golf course – and in fact is a former PGA Golf Professional. Matt looks forward to continuing to serve the insurance industry for years to come and thoroughly enjoys the process that leads to the best two
words we ever hear from our clients – Thank You.
---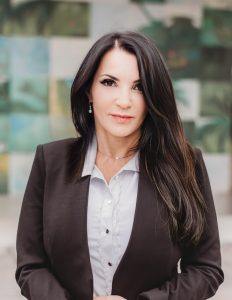 Mariann Pugliese is a Windstorm Certified Appraiser who has become a fantastic resource for Complete and our clients. Mariann possesses a persistence of pursuit that comes from her Italian heritage she shares with Gina, her sister. We are honored to have two of Tony Pugliese's 4 daughters working in our firm and know we are better equipped with same. Mariann became a client in 2004 when her home was hit by Hurricane Charlie. When a second storm Irma dropped a 30,000 pound tree on her Orlando house she was hooked.
Now Mariann has he taken her project management and organizational skills to the quiet and quick, efficient gathering of information and procurement of hard to access documents for our clients. Her previous experience includes management roles at Guerlain & Louis Vuitton Moet Hennessey where she led the Florida market in sales and event planning roles and staffing responsibilities. Her attention to detail is serving her well as a certified insurance appraiser providing for appraisal and project management services in the Panama City and Orlando offices.
---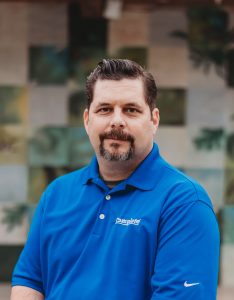 Jimmy St.Romain is a detail-oriented professional with more than 21 years of residential construction management experience and more than 10 years of Insurance Restoration experience. Additional qualifications include Licensed General Contractor, Licensed Home Inspector in Florida and Alabama, and IICRC WRT certified in Water Restoration. His goal is to provide the highest level of service helping provide for policy holders, insurance companies, and all others involved with Umpire and Appraisal services.
Fellow members of Team Complete often refer to Jimmy's office as "Grand Central Station" as he organizes and directs multiple inspection teams that are in many cases reviewing multiple properties every day on opposite ends of the state – and beyond. He often engages with public adjusters, insurance companies, and contractors – in any way necessary to facilitate the successful and fair resolution of each claim that Complete serves a role in.
A Louisiana native, Jimmy has lived in Pensacola for the past 4 years and enjoys spending weekends with his wife Karen here at what we call the best beaches in Florida. Call our office and there is a good chance you'll get to speak with Jimmy.
---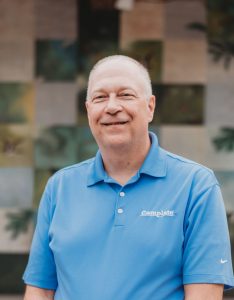 James Coil serves as the Director of Engineering for our North Florida offices (Pensacola and Panama City) although our nationwide client base surely takes James and others far away from our laid-back Florida Panhandle home base.
James joined the team in 2019 and comes from a strong engineering background that includes work in infrastructure, architecture, IT, and surveying & mapping, including extensive experience as a UAV Consultant and Pilot. Mr. Coil is a perfect fit as he joins a team with nearly a dozen licensed FAA remote pilots along with experience as a 3-D Data Analyst that will further strengthen the team's aerial surveying capabilities from a mapping and modeling perspective including the use of Pix4D Photogrammetry processing and Virtual Surveyor. This data will be vital in contributing to ASCE 7 engineering analysis by being able to obtain building dimensions and orientation from the field using Small Unmanned Aircraft Systems.
James, a Kentucky native, graduated from the University of Kentucky with both a bachelor's in Mechanical Engineering and a Graduate Certificate in New Maps Plus. As one might expect, James considers himself an avid UK basketball fan. James has 2 adult children and enjoys spending time outdoors including shooting sports and darts.
---
William H. "Bill"Adams IV, P.E., Director of Engineering – South Florida
Complete is pleased to have Bill Adams, IV, P.E. on the staff managing our forensic engineering division and providing damage assessment expert opinions built over the course of a 30-plus year engineering career. Previously of Adams Brothers and Donan Engineering, Bill has built a reputation of fairness and evenness serving many different roles. We are pleased to have an engineers' engineer in the group to serve our clients' building challenges with experience and depth of understanding. Bill comes from a background of civil, structural, and municipal work as a P.E.. originally from Zanesville, Ohio where he grew up in the local ready mix concrete plant. His group has served as local county engineers providing over site on piping, sewer and mechanical projects. Bill is known for his expertise regarding structural foundation assessments and his adoption of newer and better techniques in the study of the challenges presented to Complete. Bill has led the group in foundation modeling, and the application of the International Building Code in the understanding of damages following Hurricanes Michael and Irma. Bill is an avid sailor who is known at marinas from Marathon to Key Largo but now he keeps the sled in the slip in PCB.
---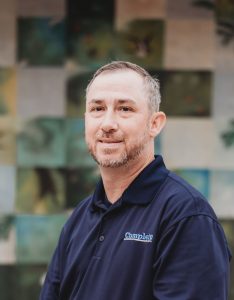 Mike Sico joined Complete in 2019 and has plenty of history working with John Minor and others from our team on previous projects. Working out of our Houston office, Mike is very familiar with our Texas market and has inspected, written, and helped to resolve hundreds of claims for everything from hail damaged school districts to Hurricane Harvey homeowner claims on the Gulf Coast. In addition to WIND Appraiser and Umpire certifications, Mr. Sico is also a FLIR licensed thermographer and FAA 107 certified drone pilot.
Mike specializes in inspecting, writing, and managing claims and has plenty of experience doing so while working for his cousin and industry friend of Complete, Don Staples of Staples Consulting Group. He engages clients and helps them through the process of successful resolution of difficult property damage claims in our role as building consultants and alternative dispute resolution specialists.
Mike is a native of Maine but has lived in Texas for most of the last decade. In his spare time he enjoys playing golf and spending time with his girlfriend. Although he often finishes second in company golf outings, Mike is actually the reigning WIND TopGolf Individual Champion. As you might expect from a "New Englander" you can find Mike wearing Red Sox and Patriots colors when he isn't wearing Complete gear.
---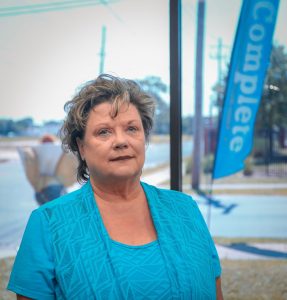 Paula Phillips serves as the administrative support personnel for Complete, Inc. She handles the various aspects of the accounting and corporate operations utilizing her professional skills, which have been acquired over the past 30+ years. Paula manages all accounting and payroll services, an intensive and important role as Complete continues to grow and expand. Providing a high work ethic, promoting a positive, professional atmosphere, and offering dedication to Complete have been her strong suit over the years. She has served at varying levels and professional positions since 2007, based on the requirements at the time.
Paula graduated from the University of Alabama and still roots hard for the Crimson Tide. Her interests include dogs (especially Pugs) and supporting St. Jude Children's Hospital. When not working Paula enjoys spending time with her kids – Ashley & Gundy – who are grown up and also reside in Gulf Breeze, where she has enjoyed living over the past 30-plus years.
---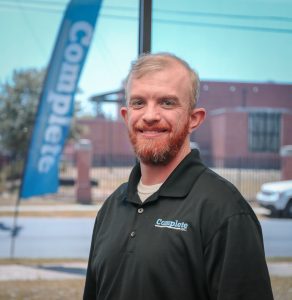 Charles Downing, known to his friends and colleagues as Rusty, is a long-time resident of Mobile, Alabama. He attended the University of South Alabama while maintaining a full-time schedule in the customer service industry. In 2016, he became an insurance adjuster while balancing a family life with a wife and young son at home. Rusty now has some good experience under his belt including wind claims from Hurricane Matthew in Florida, flood claims in Tennessee, Georgia, and northern Alabama as well as Hurricane Harvey claims in Texas. In November 2018, he joined Team Complete in the Panhandle of Florida to assist with Hurricane Michael. Since joining Complete, Rusty has progressed from field inspector & estimator to a more broad role that includes peer reviews of CGC estimates, writing claims in Xactimate, and operating drones as an FAA licensed sUAS remote pilot.
In his off time, Rusty enjoys playing with his two young sons, working around his home with his wife Jennifer – who he married in 2012, and spending time with friends and family.
---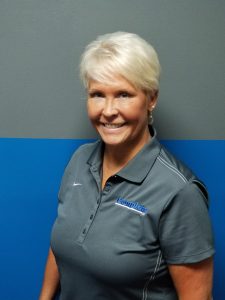 Linda Lucatelli-Lewis is retired FedEx Global Service Analyst. Her 30-plus years at the highest level of customer service with a worldwide company has proven to be a wonderful asset to Complete. Her organizational skills, along with her compassion, dedication, and desire to help our clients during stressful situations shines through. When it's time to schedule an inspection, there is a good chance Linda is the person with whom you'll speak. Her smile is infectious even through the phone.
In her spare time, Linda enjoys travel and anything aquatic with her husband and family members. Serving her community at the local food pantry for her church is an important part of she and her husband's commitment to helping to make a difference.
---