For over 20 years Complete Inc. has been a leader in general contracting, construction consulting, and insurance appraisal & umpire services across the nation. The team at Complete knows your building is more than just a project; it is your home, your business, the place where you build your life and provide for your family and loved ones.
Our dedicated professionals bring years of technical expertise to every project. Our commitment to clients has been a pillar of our position as a service-driven leader in our industry. When you need a team who knows how to navigate the difficult road from disaster to normalcy, from impasse to agreement, give us a call.
Meet the Complete, Inc. Management Team
---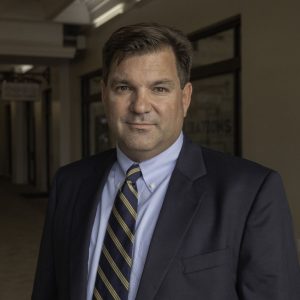 John G. Minor is the founder and president of Complete, Inc. A certified instructor providing CLE hours to professionals throughout the country, Mr. Minor is a third-generation contractor and has committed his career to understanding building failures and their full restoration. Complete serves the country out of Gulf Breeze, Florida, and is a licensed general contractor in multiple states.
In addition to managing the business of Complete, John Minor teaches classes on restoration best practices to a variety of clients through Lorman Education Services, the National Hurricane Conference and other professional trainings. These classes are offered to attorneys, adjusters, and construction industry professionals and provide CEU credit hours. Mr. Minor has been involved in the successful rewards of 500+ million dollars as an expert in property claim lawsuits and disputes. His work throughout the country has served both by the plaintiff and defense for a fair appraisal of the issues at hand.
Complete provides restoration services for the policyholders, insurance companies, counsel, and business owners throughout the Southeast as a hard contractor.
Download a PDF of John Minor's entire curriculum vitae
---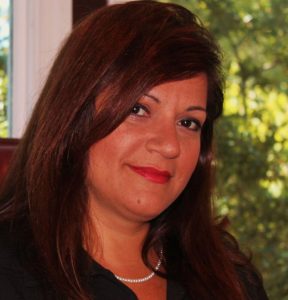 Gina Minor has a long history in the insurance claims industry. Her first stint was with Progressive Insurance when it was still a small business insurer. Gina flourished with the company and received many prestigious designations and accomplishments while at Progressive. She obtained licenses as an insurance underwriter, agent, and adjuster. Having been an associate of the year during a ten year tenure, Gina's success brought her to middle management where she accepted a healthy buy-out during a period of constriction at Progressive.
Her next job was at Foundation Health, a large heath services corporation, as a contract negotiator. There she mastered how to develop relationships and negotiate compensation packages with large physician groups. Gina was very successful in this endeavor and again was named as associate of the year out of more than 1,000 employees.
Gina serves an integral role at Complete with big business approach she brings to the team. Her experience in claims and negotiating multi-million dollar contracts have gone a long way at Complete. Gina and John Minor have been married for 20 years and are the proud parents of Adam, Grace and John Jr. (Jack).
---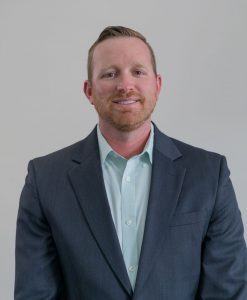 Matt Miller began his career at Complete in 2015 as a Project Manager, learning the ins and outs of the insurance claims industry as John Minor's right-hand man. As a graduate of Florida State University's College of Business, John saw professionalism and acute attention to detail as traits that could contribute to successful outcomes for his clients. In his first year Matt acquired Xactimate and WIND Appraiser certifications, and more importantly gained invaluable experience in the field – walking 3.2 million square feet of commercial flat roofs and leading multiple teams on roof and interior hail damage inspections. The roof inspection process has evolved with technology, and so has Matt as he serves as senior drone pilot at Complete, directing multiple inspection teams daily through the process of aerial wind damage assessments from Hurricane Michael. In addition to leading the drone operation, he also has a vital role in reviewing and finalizing CGC reports before submission to our clients.
When not chest-deep into an Xactimate estimate or at the controls of a Mavic 2, Matt enjoys time on the golf course – and in fact is a current card-carrying PGA Golf Professional. Matt looks forward to continuing to serve the insurance industry for years to come and thoroughly enjoys the process that leads to the best two words we ever hear from our clients – Thank You.
---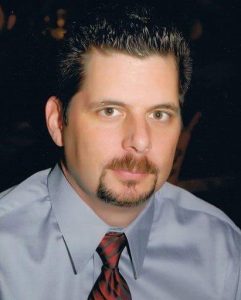 Jimmy St.Romain is a detail-oriented professional with more than 21 years of residential construction management experience and more than 10 years of Insurance Restoration experience. Additional qualifications include Licensed General Contractor, Licensed Home Inspector in Florida and Alabama, IICRC WRT certified in Water Restoration. His goal is to provide the highest level of service helping provide for policy holders, insurance companies, and all others involved with Umpire and Appraisal services. Fellow members of Team Complete often refer to Jimmy's office as "Grand Central Station" as he organizes and directs multiple inspection teams that are in many cases reviewing multiple properties every day on opposite ends of the state – and beyond. He often engages with public adjusters, insurance companies, and contractors – in any way necessary to facilitate the successful and fair resolution of each claim that Complete serves a role in.
A Louisiana native, Jimmy has lived in Pensacola for the past 3 years and enjoys spending weekends with his wife Karen here at what we believe are the best beaches in Florida. Call our office and there is a good chance you'll get to speak with Jimmy.