Alabama
State Weather Alerts
There are currently no active weather alerts.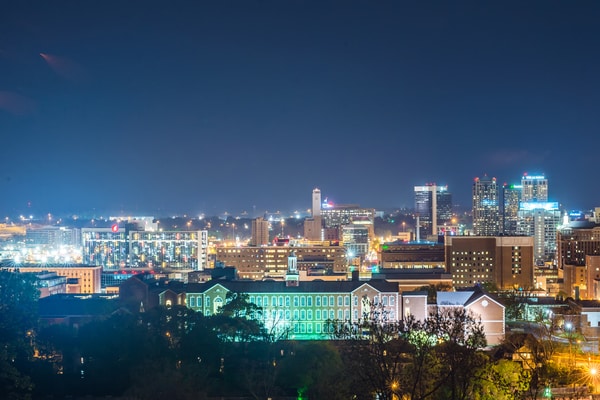 Common Alabama Weather Alerts: hurricane, hailstorm, tornado, severe heat, thunderstorm, destructive winds
Alabama Climate – What to expect year-round
As the 2nd hottest state in the country, many are not surprised by the summer highs in Alabama, where temperatures are steadily in the 90's. Many people are, however, surprised to learn about the number of other severe weather events that occur in Alabama.
Heavy thunderstorms and rain are both common and can be severe during the spring and fall when strong, destructive winds and tornadoes occur. Located in Tornado Alley, Alabama is one of the few places on the planet with 2 tornado seasons.
The Coast / Southern Alabama
The Alabama Gulf coast receives a heavy amount of rainfall, boasting one of the wettest cities in the country, Mobile, AL. Flooding is something Alabama is generally prepared for. This region can be on alert for hurricanes and tropical storms that may dump massive amounts of water regionally.
Central & Northern Alabama
Inland areas are not immune to the effects of tropical storms. As the storms move inland, heavy rain is dropped. Thunderstorms can be severe and often are accompanied with lightning and hail. Known as Dixie Alley, a specific part of Tornado Alley, this area is also visited by tornadoes frequently and is one of the most vulnerable places to violent tornadoes.
Complete Inc. is a licensed general contracting, construction consulting, and insurance appraisal/umpire claims firm