Alaska
State Weather Alerts
There are currently no active weather alerts.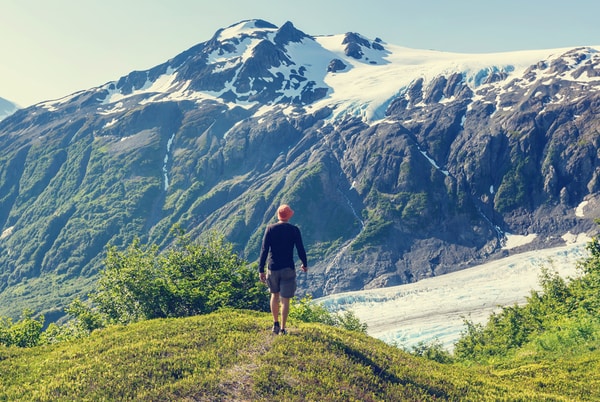 Alaska Frequent Weather Alerts: Winter storm warnings, heavy snowfall, strong winds, severe cold, ice fog
Alaska Climate Overview
Due to the extreme latitude of Alaska, caution must be taking in winter as conditional can be brutally cold and storms may develop quickly. Alaska is considered the state least likely to have a tornado, but small inhabited parts do fall on the extratropical storm path.
Southern Alaska
Thanks to the subarctic climate and strong marine influences, this Alaska region, home to Anchorage, enjoys a moderate climate, at least in summer. In the winter, Knik winds, as they're known, are strong winds that occur frequently. Volcanic ash hazards occur infrequently, but often enough to be concerned, the last ones happening in 2009 and 1992.
Interior Alaska
The subarctic climate is define by its short, mild summers and very long, cold winters. Interior Alaska is covered in snow, sometimes deep, all winter. Mostly covered by wilderness, this is the part of the state where Fairbanks is located, most precipitation here is in the form of snow. Ice fog alerts are serious, especially during the cold season of November and March. The summer season can be dry, creating the perfect conditions for wildfires.
Complete Inc. is a licensed general contracting, construction consulting, and insurance appraisal/umpire claims firm