California
State Weather Alerts
There are currently no active weather alerts.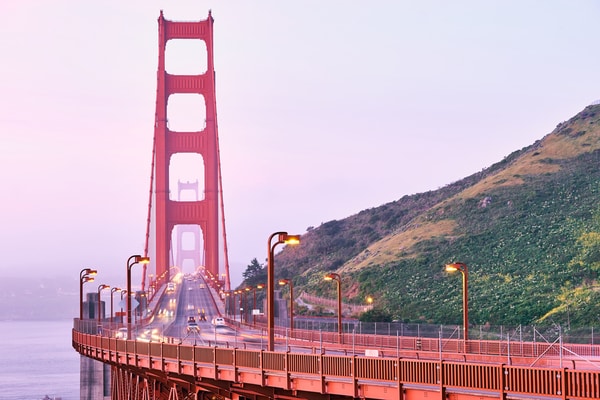 California Frequent Weather Alerts: Flooding, drought, wildfires, landslides
California Climate Overview
The Golden State covers nearly 800 miles of coast along the Pacific Ocean. Ranging from mountains to deserts, this state has a wide range of climates and weather. Though this beautiful state enjoys mild to warm temperatures throughout the year, California's climate can be extreme. Due to the already dry conditions, drought is a serious climate hazard in a State that can have consistently warm temperatures.
Several fault lines run through California, particularly the San Andreas Fault, causing thousands of earthquakes annually, but most are too weak to feel. The coast is susceptible to tsunamis, flooding and landslides on steeper terrain. Thunderstorms can occur during any time of year and in Southern California, flooding is often a result of heavy rainfall over only 1 or 2 days.
California Winter
Mild temperatures are the norm and snow is rare unless in the northern mountains. Along the coast and lower elevations, winter is the rainy season. A weather phenomenon known as atmospheric rivers can cause torrential rainfall that can result in destructive flooding.
California Summer
Warm and sunny or blazing hot, summers are dry with little to no rainfall making this time of year ideal for wildfires, which are common in regions of California. Wildfires in the State have destroyed property, vegetation, ecosystems and worse than anything, human lives.
Complete Inc. is a licensed general contracting, construction consulting, and insurance appraisal/umpire claims firm