Florida
State Weather Alerts
There are currently no active weather alerts.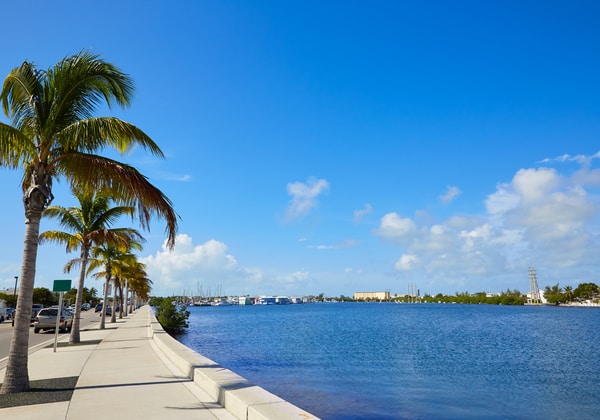 Florida Frequent Weather Alerts: Thunderstorms, tropical storms, hurricanes, flooding, storm surge, excessive heat, lightning, tornadoes.
Florida's central and northern regions have humid subtropical climates and the southern region has a tropical climate. The Gulf Stream moderates temperatures for large parts of Florida and the tropical ocean current gives Florida's beaches some of the warmest ocean water in mainland United States. Florida is very humid because of its proximity to salt water and is, at most, only 345 feet above sea level. Excessive heat warnings are a common occurrence. Florida lightning strikes are surprisingly strong, and on average, is one of Florida's leading weather-related hazards.
Wet Season
Summer is Florida's rainy season. Starting in May and ending in October, this time of year typically sees a steady amount of precipitation.
Thunderstorms are a fact of life in the summer. Heat builds up during the day, culminating in thunderstorms that drop heavy rains but are fairly brief. Florida has more thunderstorms than any other State in the Country. Near the end of the season, Florida gets a fair amount of rainfall from tropical storms and hurricanes.
Dry Season
The dry season starts in October and lasts until late April. The Panhandle sees the more severe tornadoes during this time.
Complete Inc. is a licensed general contracting, construction consulting, and insurance appraisal/umpire claims firm