Flood Warning
Georgia
State Weather Alerts
Flood Warning
The National Weather Service In Charleston Has Issued A * Flood Warning For The Savannah River Near Clyo. * From Thursday Morning Until Further Notice. * At 10 Am Wednesday The Stage Was 10.6 Feet. * Flood Stage Is 11.0 Feet. ...Read More.
Effective: May 28, 2020 at 8:00amExpires: May 28, 2020 at 10:53amTarget Area: Effingham; Screven
Flood Warning
The National Weather Service In Charleston Has Issued A * Flood Warning For The Savannah River At Burtons Ferry. * From Thursday Morning Until Further Notice. * At 10 Am Wednesday The Stage Was 14.6 Feet. * Flood Stage Is 15.0 Feet. ...Read More.
Effective: May 28, 2020 at 8:00amExpires: May 28, 2020 at 10:53amTarget Area: Screven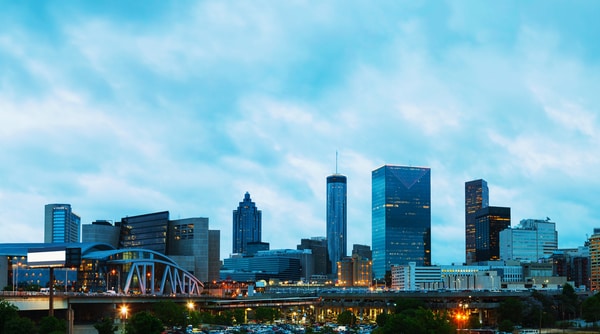 Georgia Frequent Weather Alerts: Drought, flooding, heat wave, tornadoes, tropical storms, high heat.
Georgia's humid subtropical climate has mild winters and steamy summers. The moderate weather of this State, however, does not mean it doesn't have extreme weather.
In the summer, Georgia is sweltering and high humidity makes the temperatures feel even warmer than they already are.
The Bermuda High, an area of high atmospheric pressure that sits off the Atlantic Coast, impacts Georgia's summer climate. Typically, the Bermuda High causes the frequent afternoon and evening thunderstorms. However, when it shifts westward into the United State, Georgia can become so hot and dry that heat waves and droughts can occur.
Georgia experiences many tropical storms, but is rarely hit directly by hurricanes because the coastline is fairly small. More commonly are the remnants of weakened hurricanes bring tropical storms or hurricane-like winds and rains to the interior of the State.
Thunderstorms are very common in summer and spring. They often bring heavy rain that can cause severe flooding and damage. Due to the quantity of strong of thunderstorms, tornado warnings are issued at times. The southwest and northern parts of Georgia report the highest numbers of tornadoes in the State, although they are most commonly F2 or below.