Hawaii
State Weather Alerts
There are currently no active weather alerts.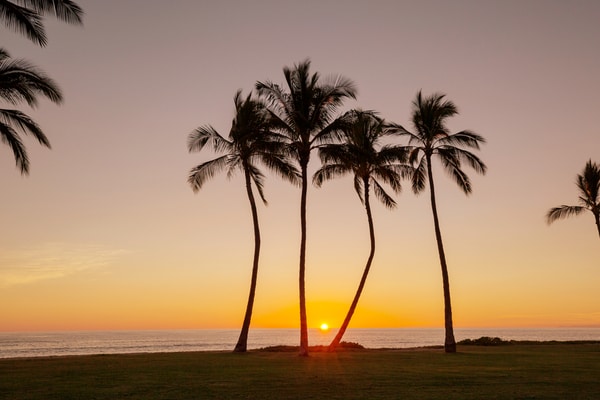 Hawaii Frequent Weather Alerts: Kona storms, hail, high surf, flash flooding, tropical storms
Hawaii's tropical climate is pretty consistent throughout the year, and has no clearly defined season. Temperatures can be anywhere from the mid-70s to the mid-80s. Rain falls almost daily, most of it falling in the winter months of October to April.
The North Pacific High, a system of high pressure, influences Hawaii's climate a great deal. During the dry season, it allows trade winds to dominate the dry season, but in the winter, its strength is diminished. This gives cool Kona storms the opportunity to move in.
Kona storms happen 2 or 3 times a year and usually last at least a week, if not longer. These storms often cause flash flooding and landslides and can bring along additional severe weather including hail, heavy snow (in the mountains), high surf and waterspouts.
Hawaii is prone to tropical storms, especially between June and November. These tropical storms bring to the islands strong winds, heavy rainfall and high waves. Hurricanes rarely hit thanks to the cool island waters and atmospheric conditions.
On the opposite end, if there are no trade winds and no winter storms, drought can occur though it doesn't usually affect a while island at once.
Complete Inc. is a licensed general contracting, construction consulting, and insurance appraisal/umpire claims firm