Idaho
State Weather Alerts
There are currently no active weather alerts.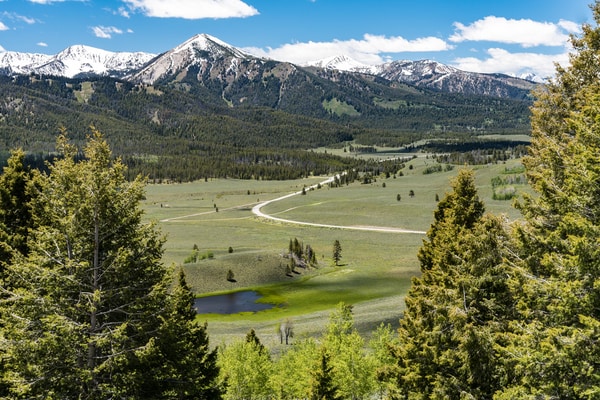 Idaho Frequent Weather Alerts: Winter storms, wildfires, floods, droughts, earthquakes, heat and cold waves.
Idaho's climate is influenced by the Pacific Ocean, resulting in a milder winter than you'd expect from a state located so far north. The large State has four clearly defined seasons.
The Pacific Ocean also influences the amount of precipitation Idaho receives. Shielded by mountains on the east and west, southern Idaho gets low precipitation. This lack of moisture along with the dry climate can cause drought. Drought conditions also make Idaho ideal for wildfires. Populations entering previously uninhabited lands contribute to wildfires.
Northern Idaho receives large amounts of rain and snow from various storms the Pacific Coast blows in. In the spring and summer, these heavy thunderstorms can lead to flash flooding.
Flooding occurs regularly in Idaho and is the most expensive natural disaster in the state. Idaho's mountains, snow storms and heavy rains combine and warm weather result in snowmelt runoff into rivers which cause the flooding and even mudslides.
Idaho is fifth in the country for most earthquakes annually and has experienced 2 of the largest earthquakes occurring in the continental United States. Most are typically small but can still do damage to older buildings.
Complete Inc. is a licensed general contracting, construction consulting, and insurance appraisal/umpire claims firm