Flash Flood Warning
Illinois
State Weather Alerts
Flash Flood Warning
The National Weather Service In Chicago Has Issued A * Flash Flood Warning For... Western Lee County In North Central Illinois... * Until 1215 Am Cdt. * At 917 Pm Cdt, Doppler Radar Indicated Nearly Stationary Thunderstorms Producing Torrential Rain Across Much Of The Warned ...Read More.
Effective: June 27, 2020 at 9:20pmExpires: June 28, 2020 at 12:15amTarget Area: Lee
Flood Warning
...the National Weather Service In Chicago Has Issued A Flood Warning For The Following Rivers In Illinois... Iroquois River At Iroquois Affecting Iroquois County The Following Forecasts Are Based On Observed Precipitation As Well As Forecast Precipitation 24-48 Hours Into The Future. The National Weather Service In Chicago Has Issued A ...Read More.
Effective: June 27, 2020 at 10:37pmExpires: July 1, 2020 at 2:05amTarget Area: Iroquois
Flood Warning
.updated Flood Information On The Mississippi River. River Forecasts Include Past Precipitation And Forecast Rainfall For The Next 24 Hours. ...flood Warning Now In Effect Until Thursday Morning... The Flood Warning Continues For The Mississippi River At Burlington. ...Read More.
Effective: June 29, 2020 at 1:00pmExpires: July 2, 2020 at 7:00pmTarget Area: Hancock; Henderson
Flood Warning
.updated Flood Information On The Mississippi River. River Forecasts Include Past Precipitation And Forecast Rainfall For The Next 24 Hours. ...flood Warning Now In Effect Until Thursday Morning... The Flood Warning Continues For The Mississippi River At Gladstone Ld18. ...Read More.
Effective: June 29, 2020 at 4:00amExpires: July 2, 2020 at 10:00pmTarget Area: Henderson
Flood Warning
The National Weather Service In Chicago Has Issued A * Flood Warning For... Southern Kankakee County In Northeastern Illinois... North Central Ford County In East Central Illinois... Iroquois County In East Central Illinois... Benton County In Northwestern Indiana... ...Read More.
Effective: June 27, 2020 at 9:00pmExpires: June 28, 2020 at 12:00amTarget Area: Ford
Flood Warning
The National Weather Service In Chicago Has Issued A * Flood Warning For... Southern Kankakee County In Northeastern Illinois... North Central Ford County In East Central Illinois... Iroquois County In East Central Illinois... Benton County In Northwestern Indiana... ...Read More.
Effective: June 27, 2020 at 10:37pmExpires: July 1, 2020 at 2:05amTarget Area: Iroquois; Kankakee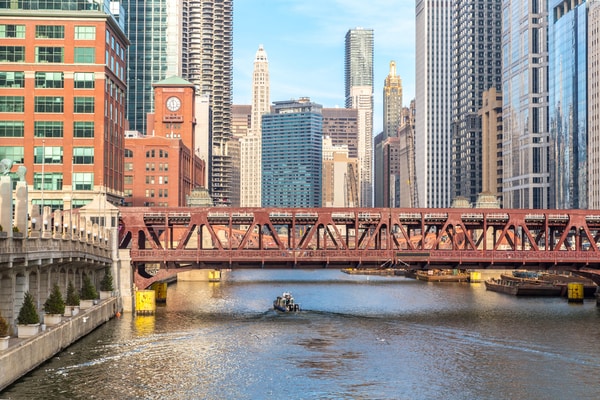 Illinois Frequent Weather Alerts: Blizzards, winter storms, flooding, tornadoes, thunderstorms.
Due to its 400 miles length and mid-continental positioning, Illinois has a climate that varies widely. Most of the State has humid, hot summers and cold winters. The southern portion has a more moderate winter.
One of the flattest states, there are no mountains to keep very cold Arctic air masses away in the winter or the humid air masses flowing in from the Gulf of Mexico in the summertime. Extreme cold and heat are not uncommon.
In the winter, wind chills can make the temperature seem much lower than it is; negative double digits happen annually and warnings are sent out to protect the vulnerable. In the summer, heat advisories warn people to stay indoors due to deadly temperatures. The humidity makes temperatures seem warmer than they are.
Flooding is common in the state and Illinois struggles with urban flooding caused by a combination of heavy rainfall and water-resistant roads.
Storms can happen during any season and severe thunderstorms are a normal part of the spring and early summer season. When severe enough, they can cause destructive tornadoes. Winter storms can bring heavy snowfall that can also lead to flooding if it melts too quickly.