Kansas
State Weather Alerts
There are currently no active weather alerts.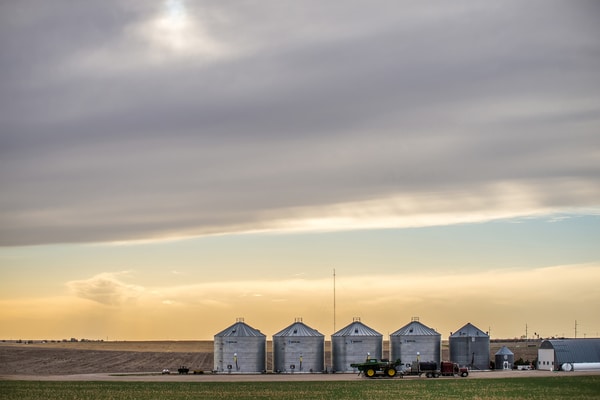 Kansas Frequent Weather Alerts: Severe thunderstorms, tornadoes, hail, straight line winds, and flash floods.
In Kansas, being prepared for whatever Mother Nature can throw at you is a must. The state is generally sunny and hot during the summer months, but due to its location in the country, it can be a hotbed for air masses when they clash.
Severe thunderstorms and supercell thunderstorms, which are storms that can spawn tornadoes, are common during spring and summer. Tornadoes can hit the state regularly, with the last recorded average being over 50 tornadoes in a year. Heavier thunderstorms can also bring hail and flash floods, as well as fierce winds.
The supercell storms are what cause the damaging tornadoes. Due to a rotating updraft of wind being inside the storm, this can cause lightning damage, two-inch hail, and a downpour of rain. They often strike Kansas due to the potential for warm and cool air to meet one another in the state.
Being ready for the severe weather alerts and the likelihood of these larger storms is a must when you live in Kansas.
Winter temperatures are on the mild side, at least when compared to its northern great plains neighbors, averaging right around freezing and the state receives around 18 inches of snow a year on average. That said, ice storms and blizzards are not unknown in Kansas.
Complete Inc. is a licensed general contracting, construction consulting, and insurance appraisal/umpire claims firm