Flood Warning
Kentucky
State Weather Alerts
Flood Warning
...the Flood Warning Continues For The Following Rivers In Indiana... Kentucky...illinois...missouri... Ohio River At Newburgh Dam....mount Vernon...j.t. Myers Dam... Shawneetown...olmsted Dam And Cairo .many Points Have Risen Into Minor Flood And Will Continue To Rise Through The Upcoming Week. The Upper Part From Newburgh To Shawneetown Has Crested ...Read More.
Effective: May 27, 2020 at 12:16pmExpires: May 29, 2020 at 9:30pmTarget Area: Daviess; Henderson
Flood Warning
...the Flood Warning Continues For The Following Rivers In Indiana... Kentucky...illinois...missouri... Ohio River At Newburgh Dam....mount Vernon...j.t. Myers Dam... Shawneetown...olmsted Dam And Cairo .many Points Have Risen Into Minor Flood And Will Continue To Rise Through The Upcoming Week. The Upper Part From Newburgh To Shawneetown Has Crested ...Read More.
Effective: May 27, 2020 at 12:16pmExpires: May 30, 2020 at 6:00amTarget Area: Henderson; Union
Flood Warning
...the Flood Warning Continues For The Following Rivers In Indiana... Kentucky...illinois...missouri... Ohio River At Newburgh Dam....mount Vernon...j.t. Myers Dam... Shawneetown...olmsted Dam And Cairo .many Points Have Risen Into Minor Flood And Will Continue To Rise Through The Upcoming Week. The Upper Part From Newburgh To Shawneetown Has Crested ...Read More.
Effective: May 27, 2020 at 12:16pmExpires: May 30, 2020 at 7:08amTarget Area: Union
Flood Warning
...the Flood Warning Continues For The Following Rivers In Indiana... Kentucky...illinois...missouri... Ohio River At Newburgh Dam....mount Vernon...j.t. Myers Dam... Shawneetown...olmsted Dam And Cairo .many Points Have Risen Into Minor Flood And Will Continue To Rise Through The Upcoming Week. The Upper Part From Newburgh To Shawneetown Has Crested ...Read More.
Effective: May 27, 2020 at 12:16pmExpires: May 31, 2020 at 2:00amTarget Area: Crittenden; Union
Flood Warning
...the Flood Warning Continues For The Following Rivers In Indiana... Kentucky...illinois...missouri... Ohio River At Newburgh Dam....mount Vernon...j.t. Myers Dam... Shawneetown...olmsted Dam And Cairo .many Points Have Risen Into Minor Flood And Will Continue To Rise Through The Upcoming Week. The Upper Part From Newburgh To Shawneetown Has Crested ...Read More.
Effective: May 27, 2020 at 12:16pmExpires: June 3, 2020 at 3:42amTarget Area: Ballard
Flood Warning
...the Flood Warning Continues For The Following Rivers In Indiana... Kentucky...illinois...missouri... Ohio River At Newburgh Dam....mount Vernon...j.t. Myers Dam... Shawneetown...olmsted Dam And Cairo .many Points Have Risen Into Minor Flood And Will Continue To Rise Through The Upcoming Week. The Upper Part From Newburgh To Shawneetown Has Crested ...Read More.
Effective: May 27, 2020 at 12:16pmExpires: June 4, 2020 at 6:00amTarget Area: Ballard; Carlisle; Fulton; Hickman
Flood Warning
...the Flood Warning Continues For The Following Rivers In Indiana... Kentucky... Ohio River At Tell City Affecting The Following Counties In Indiana...perry And In Kentucky...hancock. The Flood Warning Continues For ...Read More.
Effective: May 27, 2020 at 10:54amExpires: May 27, 2020 at 7:07pmTarget Area: Hancock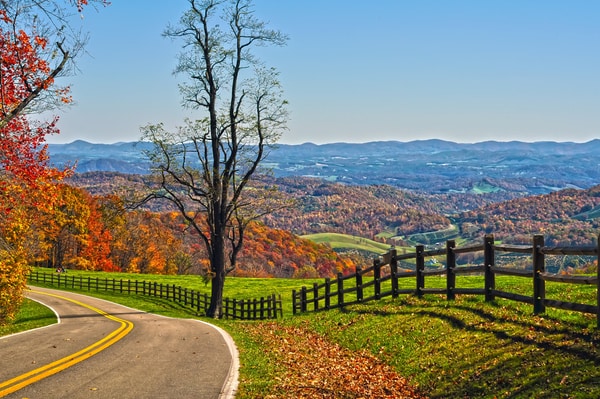 Kentucky Frequent Weather Alerts: Tornadoes, hail, flooding, and severe thunderstorms.
Kentucky, nestled in the eastern part of the south-central US, has a number of eco-systems due to its varied topography, but the overall climate remains relatively consistent throughout the State. The severe weather you see is usually centered around its humidity and the accompanying severe thunderstorms.
Severe Thunderstorms
From early spring all the way through to the fall, Kentucky is continually pelted with severe thunderstorms that bring high winds, flooding, and sometimes hail throughout different parts of the State.
While not traditionally part of "Tornado Alley," forecasters are stating that Kentucky and Indiana (which is a neighbor) are becoming a part of a new Tornado Alley. This area is nicknamed "Dixie Alley," and has started to see a sharp increase in tornadoes throughout the region within the last 4 decades. In 2017 alone, Kentucky experienced over 2 dozen tornadoes.
Even when there isn't a tornado touching down, the various valleys throughout Kentucky also have to deal with severely strong winds, some of which can break over 60 miles per hour. Flooding is also common.
Winter Concerns
Kentucky's location puts the state in a precarious situation in regards to winter weather. While it is typically not cold enough to snow (blizzards are uncommon), ice storms are incredibly common. In 2009, the state was hit with 2 very large ice storms that crippled the region.
Complete Inc. is a licensed general contracting, construction consulting, and insurance appraisal/umpire claims firm