Flood Warning
Michigan
State Weather Alerts
Flood Warning
...a Flood Warning Remains In Effect Until 415 Pm Edt For Grand Traverse County... At 1131 Pm Edt, Emergency Management Reported Flooding Continues In The Traverse City Area...especially On The West Side Of Town Along Front Street And The Boardman River. Over Two Inches Of Rain Fell During The Afternoon And Evening. ...Read More.
Effective: May 28, 2020 at 10:09pmExpires: May 31, 2020 at 8:00pmTarget Area: Grand Traverse
Flood Warning
...the Flood Warning Has Been Extended For The Following Rivers... North Branch Elkhart River At Cosperville Affecting Noble County Saint Joseph River Michigan At Three Rivers Affecting Elkhart... Branch And St. Joseph Counties There Will Be Scattered Thunderstorms Through Friday Morning, Then Much Drier Conditions Over The Weekend. ...Read More.
Effective: May 28, 2020 at 10:09pmExpires: May 31, 2020 at 8:00pmTarget Area: Branch; St. Joseph
Flood Warning
...the Flood Warning Continues For The Following Rivers In Southwest Lower Michigan... Grand River At Robinson Township Affecting Ottawa County .any Rain Today Should Not Add To The River Levels. The River Is Expected To Continue To Decline. The Following Forecast Is Based On Observed And Forecast 24 Hour Precipitation. ...Read More.
Effective: May 28, 2020 at 10:14amExpires: May 30, 2020 at 8:00amTarget Area: Ottawa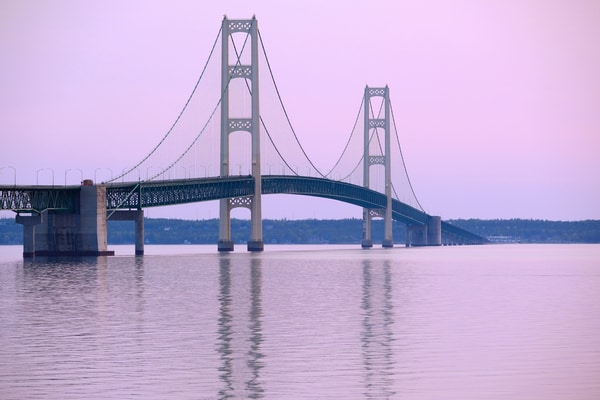 Michigan Frequent Weather Alerts: Lake-effect snows (blizzards), extreme cold, flooding, severe thunderstorms, high winds and tornadoes.
Michigan is known for having a fairly temperate climate in both the Upper and Lower Peninsulas. The Upper Peninsula (or U.P.) is more likely to deal with severe weather than the Lower Peninsula, but both Peninsulas get their share from time to time.
Winter Weather
Winter weather affects both Peninsulas, with the U.P. getting a lot of storms from Minnesota and Wisconsin. The most recent instance of a severe storm bringing extreme cold was the Polar Vortex in January of 2019, where the U.P. had temperatures in the negative 60's, and the Lower Peninsula hit 45 degrees below zero.
Lake effect snows, which bring large blizzards and lots of wind, are common throughout late fall and into early spring. The Lower Peninsula got a huge storm in late 2014, with over 30 inches of snow in one day.
Rain and Flooding
As you may expect, rain is also quite plentiful due to the entire state being surrounded by the Great Lakes. Michigan actually has longest freshwater coastline in the country. Flood warnings are common in the spring and summer due to intense rainstorms – for example, in 2018, Houghton County, Michigan got almost 7 inches of rain in 7 hours.
Michigan averages around 15-16 tornadoes a year, with most occurring in the southern part of the state.
Complete Inc. is a licensed general contracting, construction consulting, and insurance appraisal/umpire claims firm