Minnesota
State Weather Alerts
There are currently no active weather alerts.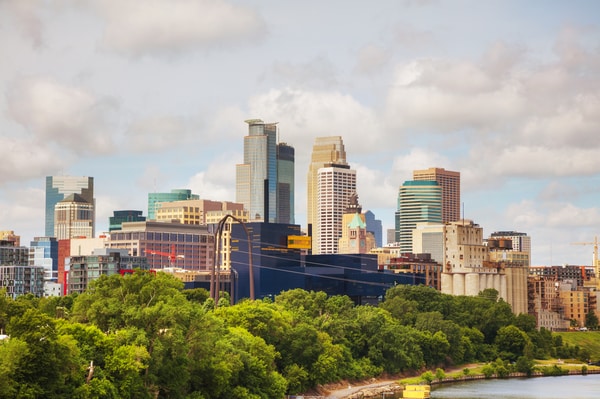 Minnesota Frequent Weather Alerts – Extreme cold, blizzards, flooding, tornadoes, severe thunderstorms
Minnesota is a state that really gets a lot of grief over the fact that it has some really tough winters. Those difficult winters are where most of the severe weather kicks in for the state – blizzards and extreme cold do a number on the state for a majority of the year.
Blizzards and Snowfall
Getting several feet of snow in a blizzard is quite common for Minnesota, and the state's infrastructure allows them to clean up after a storm quite quickly. The most snow in one Minnesota storm dropped 36 inches in 24 hours in 1994.
As you may expect, the immense amount of snow in Minnesota also makes the state prone to flooding during the springtime. Some floods can bring over a foot of water to the parts of Minnesota that are around the Mississippi River, the St. Croix River, and their tributaries.
Extreme Cold
A phenomenon known as an Alberta Clipper (named after Alberta, Canada) is when the state gets the worst of extreme cold temperatures – low pressure moves through the state and brings a small amount of snow with it.
On the backend of a Clipper is arctic air, lots of wind, and extreme wind chills. The Polar Vortex in January 2019 was partially due to an Alberta Clipper, and brought -77 degree wind chills to the northern parts of Minnesota.
Thunderstorms and Tornadoes
Minnesota is on the northern edge of Tornado Alley, so it gets its share of tornadoes and severe thunderstorms. Over 2017-2018, Minnesota experienced over 75 tornadoes.
Complete Inc. is a licensed general contracting, construction consulting, and insurance appraisal/umpire claims firm