Severe Thunderstorm Warning
Missouri
State Weather Alerts
Severe Thunderstorm Warning
The National Weather Service In St Louis Has Issued A * Severe Thunderstorm Warning For... Southeastern Calhoun County In Southwestern Illinois... North Central St. Charles County In East Central Missouri... * Until 230 Pm Cdt. * At 206 Pm Cdt, A Severe Thunderstorm Was Located Over St. Peters, ...Read More.
Effective: July 21, 2020 at 2:07pmExpires: July 21, 2020 at 2:30pmTarget Area: St. Charles
Severe Thunderstorm Warning
...a Severe Thunderstorm Warning Remains In Effect Until 215 Pm Cdt For Central Pike County In West Central Illinois And Northwestern Pike Counties In Northeastern Missouri... At 201 Pm Cdt, Severe Thunderstorms Were Located Along A Line Extending From Near Barry To 8 Miles Northwest Of Pike To 6 Miles North Of Tarrants, Moving East At 35 Mph. ...Read More.
Effective: July 21, 2020 at 2:01pmExpires: July 21, 2020 at 2:15pmTarget Area: Pike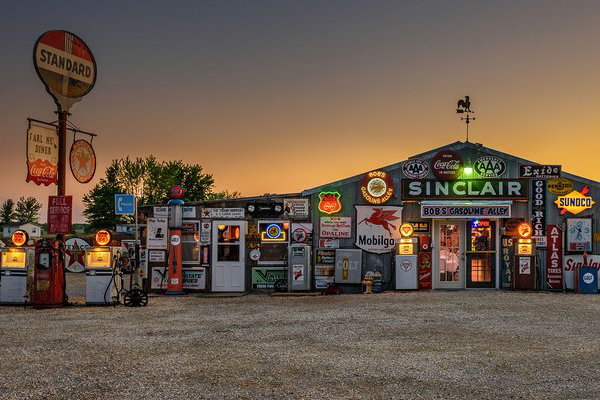 Missouri Frequent Weather Alerts: Tornadoes, flooding, extreme cold, hail, severe thunderstorms
Missouri, tucked in the center of the country (and, as you likely know, the center of Tornado Alley) is a state that has seen its fair share of severe weather. The spring, summer, and fall have the majority of the severe weather; winter can be cold, but it's rare to see excessive snowfall.
Severe Thunderstorms, Tornadoes, and Hail
Weather experts estimate that, with 100 days of precipitation in Missouri yearly, over half (50+) of those days have at least one thunderstorm, and a number of those storms are severe in nature. Hail is a common side effect of these severe storms – you will see hail warnings from April through to October, but it is most common in May. Flooding is also common due to the number of streams, rivers, and lakes throughout the state.
The state usually sees around 30 tornadoes a year, but that number is increasing – there were 65 tornadoes throughout the state in 2010.
Extreme Cold
The worst winter weather conditions in Missouri are found north of the Missouri River (specifically, northern Missouri and the Ozarks). This area is below freezing for over 100 days of the year, often resulting in "extreme cold" warnings due to falling below zero degrees Fahrenheit.
Complete Inc. is a licensed general contracting, construction consulting, and insurance appraisal/umpire claims firm