Montana
State Weather Alerts
There are currently no active weather alerts.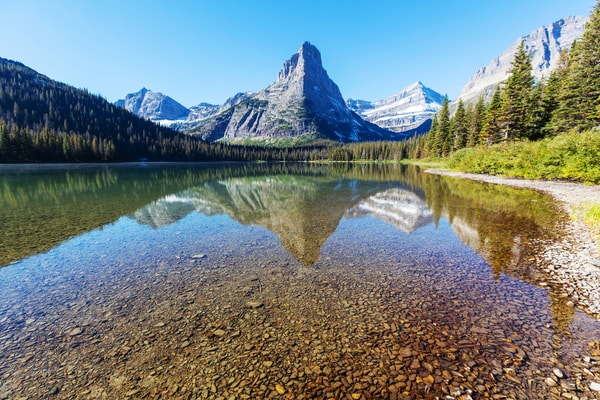 Montana Frequent Weather Alerts: Extreme Cold, Ice, Blizzards, Wildfires
When you think about Montana, you likely think about the cold – and Montana has some of the coldest weather in the entire United States. While the snowfall isn't as high as you'll find in other northern states, the ice and extreme cold can make for difficult travel and living during the winter months.
Extreme Cold and Winter Weather
Montana is a relatively dry state – not as dry as places like Arizona, but those southeastern winds will come up to parts of Montana and keep it warm and dry – yes, even in the middle of winter. Those winds are often referred to as Chinooks. While negative temperatures are still a thing in parts of Montana, Chinooks can pull them out of negative temperatures fast.
The most extreme recorded temp change in 24 hours is actually in Montana. In 1972 in Loma, a Chinook took the temperature from -54 to positive 49 degrees Fahrenheit i
While blizzards aren't usually "crippling" (category 4 or 5 snowstorm), they are frequent, and you will see a lot of ice in them. In 2009, the worst storm in the history of the state dropped 25 inches of snow.
Wildfires
As mentioned above, Montana is a relatively dry state; this is because of the continental divide and the mountains. As time goes on, wildfires are becoming more common due to the amount of untouched woodlands throughout the state.
Complete Inc. is a licensed general contracting, construction consulting, and insurance appraisal/umpire claims firm