Nevada
State Weather Alerts
There are currently no active weather alerts.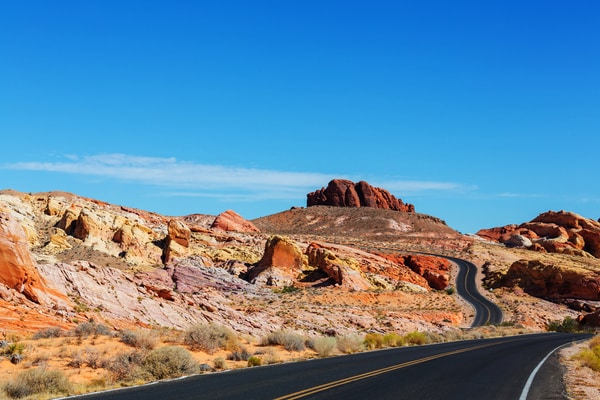 Nevada Frequent Weather Alerts: Heat waves, drought, flash floods, high wind and dust storms.
Nevada has a desert climate; it is, in fact the driest state in the US. The southern part of the state doesn't get much in the way of rainfall aside from some thunderstorms throughout the year and is prone to heat waves. The mountainous portion of Nevada is generally colder and does receive a good share of snow with much of the population's water supply reliant on mountain snow melt.
The state is in a region where hot and cold air mix, but unlike in other states where such a meeting would produce storms and tornadoes, Nevada has little moisture in its air. No moisture means little potential for storms or violent clashes between the hot and cold air. This doesn't mean that there isn't any severe weather, but there aren't many tornadoes or violent supercell thunderstorms.
Storms can happen, bringing heavy rain and hail with them, and due to the rugged terrain, these storms can bring flash floods and landslides. High winds can also be an issue, particularly when they turn into the notorious dust storms called haboobs.
If living in the desert is something that appeals to you, just know that the heavy rainstorms are a rarity but they can happen and can be deadly. Other than that danger, be prepared for living in heat extremes.
Complete Inc. is a licensed general contracting, construction consulting, and insurance appraisal/umpire claims firm