New Hampshire
State Weather Alerts
There are currently no active weather alerts.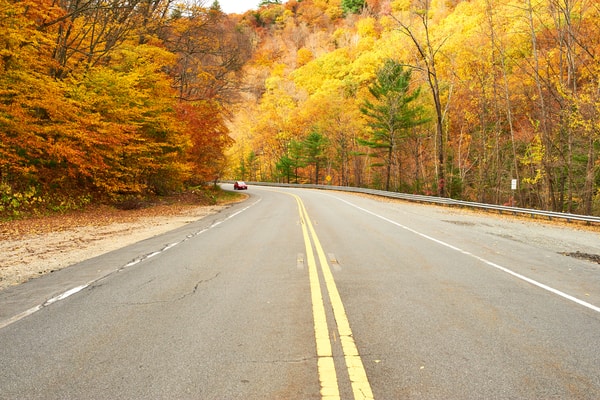 New Hampshire Frequent Weather Alerts: Extreme cold, nor'easters, severe thunderstorms, flooding and hurricanes.
New Hampshire, due to its location in the northeastern United States, often has a lot of winter weather, but also sees its share of flooding, severe thunderstorms, and hurricanes due to its coastal location. The summers are typically mild, but humidity has been increasing over recent years, driving the average summer temperatures up a few degrees in recent years.
Severe Winter Weather
As you may expect, winters can get pretty difficult in a state like New Hampshire. Nor'easters (large winter coastal storms) are common, and many storms will have at least a foot or more inches of snow, which can cause damage and infrastructure delays. Ice storms, which can have an inch of ice or more at a time, also occur several times a year.
Severe Spring and Summer Weather
While New Hampshire is a northern state, it has been hit with a number of tropical storms and hurricanes, including Superstorm Sandy in 2012. The storm surge caused an immense amount of flooding, specifically in the coastal areas, due to the tides being more than 30 inches higher than the typical tide. Severe thunderstorms are also common, and can cause flooding in the coastal areas of the state as well.
Complete Inc. is a licensed general contracting, construction consulting, and insurance appraisal/umpire claims firm