New Hampshire
State Weather Alerts
There are currently no active weather alerts.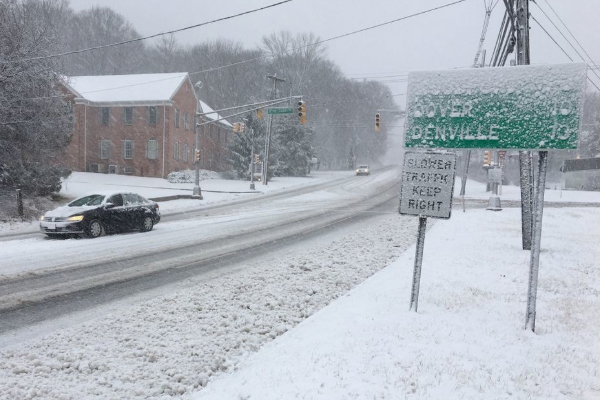 New Jersey Frequent Weather Alerts: Flooding, snow storms, tropical storms, hurricanes, extreme temperatures.
New Jersey is a state that has a climate in flux – its coastal location and topography have led it to have quite swingy temperatures and weather conditions.
Snow Storms and Nor'easters
While not all storms get to New Jersey due to the mountains throughout Pennsylvania blocking them, they still get a handful of them every year. These snow events can drop 6+ inches of snow throughout the state, along with ice and other debilitating winter weather. The Jersey coast is vulnerable to winter nor'easters that bring snow, freezing rain and high winds.
Tropical Storms and Hurricanes
While many hurricanes don't make it up to the Mid-Atlantic, the ones that do usually arrive as tropical storms. The coastal areas are most affected by these storms, best exemplified by the almost $30 billion in damages that the New Jersey coast had as a result of Superstorm Sandy back in 2012.
Heat and Cold Waves
The coast on its east and the mountains and hills to the west of the state can make New Jersey a bit of a tunnel when it comes to extreme heat waves and cold waves. The state can see 5 or more days above 95 degrees Fahrenheit every year, and about the same number of days that fall below zero.
Complete Inc. is a licensed general contracting, construction consulting, and insurance appraisal/umpire claims firm