North Dakota
State Weather Alerts
There are currently no active weather alerts.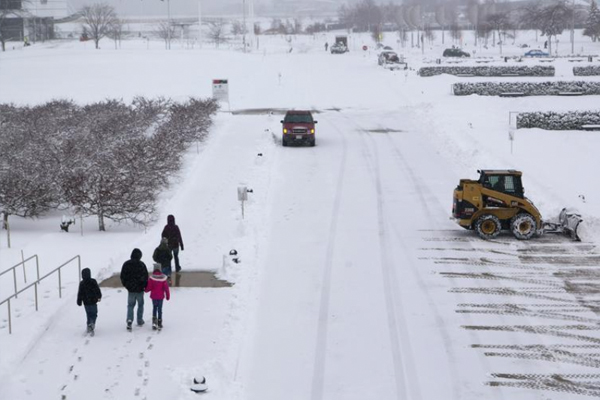 North Dakota Frequent Weather Alerts:
Winter storms, extreme wind chill, flooding, severe thunderstorms, hail, tornadoes
What do you think of when you think about North Dakota? While you may expect that North Dakota is full of snow, it actually does deal with a fair number of severe thunderstorm events throughout the year as well.
Winter Weather
Like its neighbors, Montana and Minnesota, North Dakota gets hit with a lot of winter weather for much of the year. It's common to see a lot of winter storms, but they don't get as much snow (on average) as their neighbors. Instead, the storms come and bring damaging winds, below zero temperatures, and ice.
Flooding
One of the most susceptible places for flooding is the Red River Valley, which is found in North Dakota. Flood warnings are common, specifically in the spring (when snow from the mountains and ice in the river melt). The soil also can't absorb as much water as needed, so flood areas are common throughout the state.
Severe Thunderstorms
With its location on the northernmost edge of Tornado Alley (which is considered to end in its southern neighbor), it's not surprising that The Roughrider State gets a number of severe thunderstorms throughout the year, complete with tornadoes and hail. On average, the state gets around 20 tornadoes yearly.
Complete Inc. is a licensed general contracting, construction consulting, and insurance appraisal/umpire claims firm