There are currently no active weather alerts.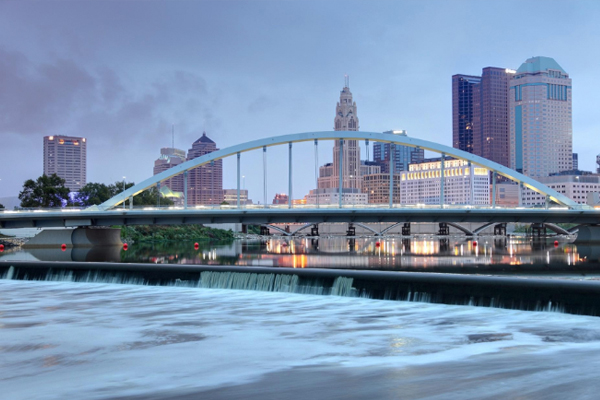 Ohio Frequent Weather Alerts:
Snowstorms, ice storms, floods, tornadoes, severe thunderstorms
Ohio – the bridge between the Mid-Atlantic and the rest of the northern states. It's also where you stop seeing mountains and start seeing hills and flatlands as you move further west – which explains why the climate can get so varied depending on where you are in the state.
Snow and Ice
The northern half of the state is frequently visited by snow storms and ice storms, which can take out power and cause inconveniences for people throughout the state. Near Lake Erie, snowstorms can drop up to a foot of snow at a time. But, the further south and west you get, you'll see fewer snowstorms and more ice.
Severe Thunderstorms and Tornadoes
Due to the humidity, severe thunderstorms are common, and upwards of 30 tornadoes are seen throughout the state in an average year. The deadliest tornado in the state happened in 1924, where 85 people died and the twister caused over $1 billion in damage (adjusted for 1997 inflation). Severe thunderstorms can bring immense amounts of rain, as well, which can cause issues with flooding.
Flooding
Severe thunderstorms and runoff from melting snow can cause some major issues for the parts of the state near the Ohio River, the Great Miami River, the Scioto River, and their tributaries. Since the mid 1990s, severe rain events have caused floods with multi-million dollar damage bills.
Complete Inc. is a licensed general contracting, construction consulting, and insurance appraisal/umpire claims firm