Pennsylvania
State Weather Alerts
There are currently no active weather alerts.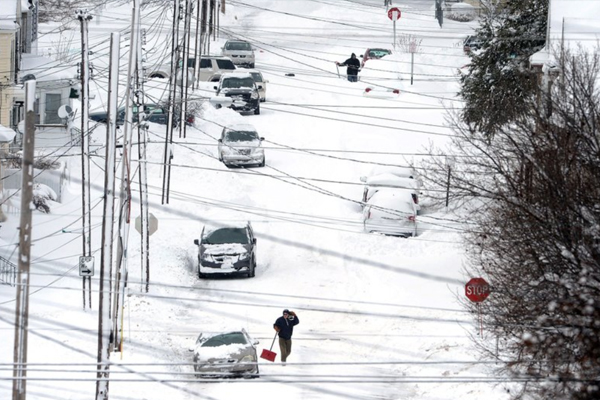 Pennsylvania Frequent Weather Alerts:
Blizzards, severe thunderstorms, flooding
The Keystone State is wedged between the Northeast and the South, and its location and size makes it so that it has several different climates built into the state. Nonetheless, the entire state has to deal with severe winter weather and flooding.
Severe Winter Weather
If you know anything about PA, you've likely heard about lake effect snows in the Northwestern part of the state. Erie usually gets hit the hardest – their 2 day record is over 60 inches. Lake effect snows, at times, can cause blizzard-like conditions in the northeast as well.
Southern Pennsylvania doesn't get as much snow accumulation during severe winter weather, but is known to get several inches of ice at a time, causing precarious conditions in cities like Philadelphia.
Floods
Flooding is an immense problem in Pennsylvania, due to the many rivers, lakes, and small waterways that are found throughout the entire state. Hurricanes can get to Pennsylvania occasionally – the worst happened in 1972, when Hurricane Agnes dropped over a foot of rain in 24 hours.
Flooding is quite common in Eastern PA – the best example of this is Knoebel's, an amusement park located in Elysburg. It has been completely under water 7 different times – in 1972, 1975, 1996, 2004, 2006, 2011, and 2018.
Complete Inc. is a licensed general contracting, construction consulting, and insurance appraisal/umpire claims firm