Tennessee
State Weather Alerts
There are currently no active weather alerts.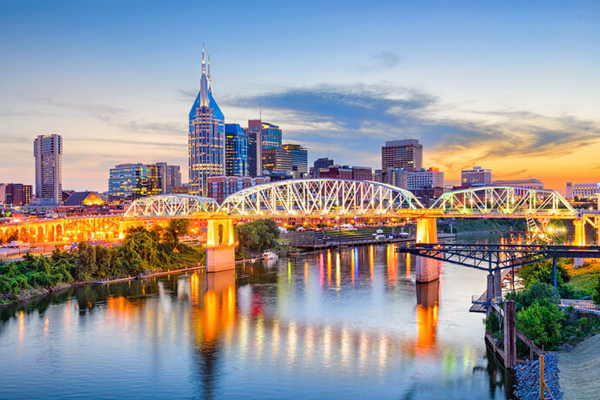 Tennessee Frequent Weather Alerts:
Winter storms, tornadoes, severe thunderstorms, hot and cold waves, drought
Tennessee, located next to Virginia and below Kentucky, is a state of rolling hills, plateaus, basins, and plains. Due to the various topographies of the state, the weather can be varied based on a variety of factors – which means that extreme weather can be unpredictable.
Winter Storms
Many times, you will see at least one snowstorm in Tennessee during the winter months, usually in and around the area of the Great Smoky Mountains. As you move further south and west in the state, you will see little to no snow and more ice. In 1994, a freezing rain storm came through and dropped almost half a foot of rain.
Severe Thunderstorms and Tornadoes
Tornadoes are very common in Tennessee during the spring months, with the state experiencing around 25 on average every year. In April 2011, one of the worst months on record for tornadoes in general, Tennessee experienced 42 tornadoes around the state.
Drought
It's estimated that, since the year 2000, some part of Tennessee has been in a drought status in at least half of the year. This is due to the rate of water evaporation in the soil and general warming of the state over the years, and meteorologists suspect that droughts will become more common as the general temperature increases year after year.
Complete Inc. is a licensed general contracting, construction consulting, and insurance appraisal/umpire claims firm